Neil McCann has confidently predicted that Sevco will win the league.
What's his rationale?
Well he has several, but let's start with the first one; that Celtic aren't yet up to speed and Sevco are better than last season.
This must be what it's like to like in Trump Land, or in one of those other fantasy universes where reality is bent out of shape and where you can turn anything into a different form of itself.
McCann is correct; we aren't up to speed yet.
But we're a point behind Sevco with a game in hand, which means we're in the driving seat here.
And if we're in the driving seat, right now, when we're not up to speed, and they've dropped points twice when they are allegedly looking better than they did in the last campaign, then his prediction is not just bizarre, it is barmy.
Which brings me to his second justification; that having no fans suits Sevco but doesn't suit us.
You have to laugh when you hear that one, and he's not the first person to find this straw to clutch.
Indeed, I've heard variations of it from others as well.
He reckons that playing without fans means Sevco is playing without pressure, which has to be one of the most transparently ludicrous statements I've ever heard. His suggestion that Celtic needs its vast support whereas they don't is patently nonsensical.
McCann was engaged in a debate over this with Michael Stewart.
I read The Daily Record's piece on this, written by Mark McDougall, and in it he accuses Stewart of having a "pop" at the Ibrox club simply because he asked McCann, at that point, if the man who flopped as manager of Dundee was saying that Gerrard and his players are mentally weak.
But Stewart was right to ask that question, of course; because in effect, that's exactly what McCann was saying, as his answer demonstrates.
"I don't think they've got a weak mentality," he said, "but I think pressure can really affect some players and have a real adverse effect on someone's decision making within a game of football. The best players and sportsmen can be affected by a weak mentality during a single moment."
So in other words, yeah, that's precisely what he was saying.
But he reckons this team, so psychologically feeble that it plays better when its own supporters aren't there to cheer it on, is going to take Celtic, who have shown over years that we can cope with the pressure? In what universe parallel to this one?
Honestly, that man is a moron.
The whole interview reads as a self-parody.
Michael Stewart at least talked sense, not that you'd know that to read The Record's version, where they think McCann's pitiful snarking slapped him down.
Idiots.
How should football handle the global health crisis? Vote in our poll below … 
How should football's survival be made easier in the current crisis?
Direct Government Intervention?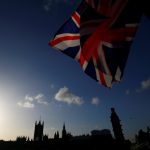 A One Off EPL Super-Tax?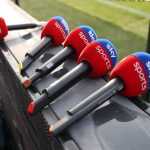 Lower League Football Shutdown?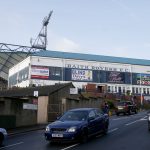 Survival Of The Fittest?