Last night, Donald Trump held a "town hall debate" where the moderator beat the living piss out of him over a variety of subjects including the bizarre, Sevco-like conspiracy theory QAnon, one of the daftest, stupidest, most relentlessly psycho ideas ever embraced by large numbers of people.
When asked to disavow it he wouldn't.
When asked about a connected story he retweeted, that Barack Obama had forced Navy SEALS to lie to cover up that Osama Bin Laden was still out there, he said that people could check it out and decide for themselves.
"You can't just re-tweet stuff like that … you're not somebody's crazy uncle," the moderator said to him, incredulously.
Just moments later, Trump's niece and one of his fiercest critics, tweeted "Well actually …"
And yet not even that was the punchline.
This morning, Trump got up in a strop and finding out that Twitter was down last night for a time then retweeted a story, with commentary, from a site which literally advertises itself as "Fake News You Can Trust" – a satire site – about how Twitter's CEO had a robot smash the servers to prevent bad news about Joe Biden getting out.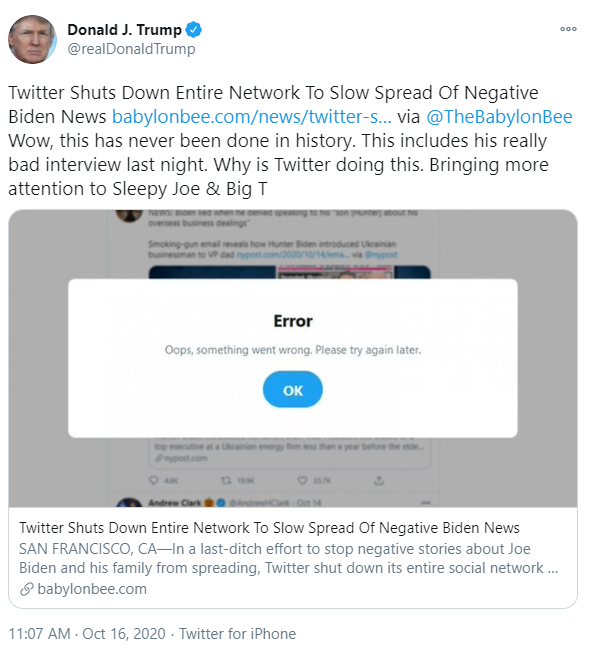 Yes, the President of the United States believed a satire site and retweeted his horror at a story which anyone with an IQ in double digits would have recognised immediately as a spoof.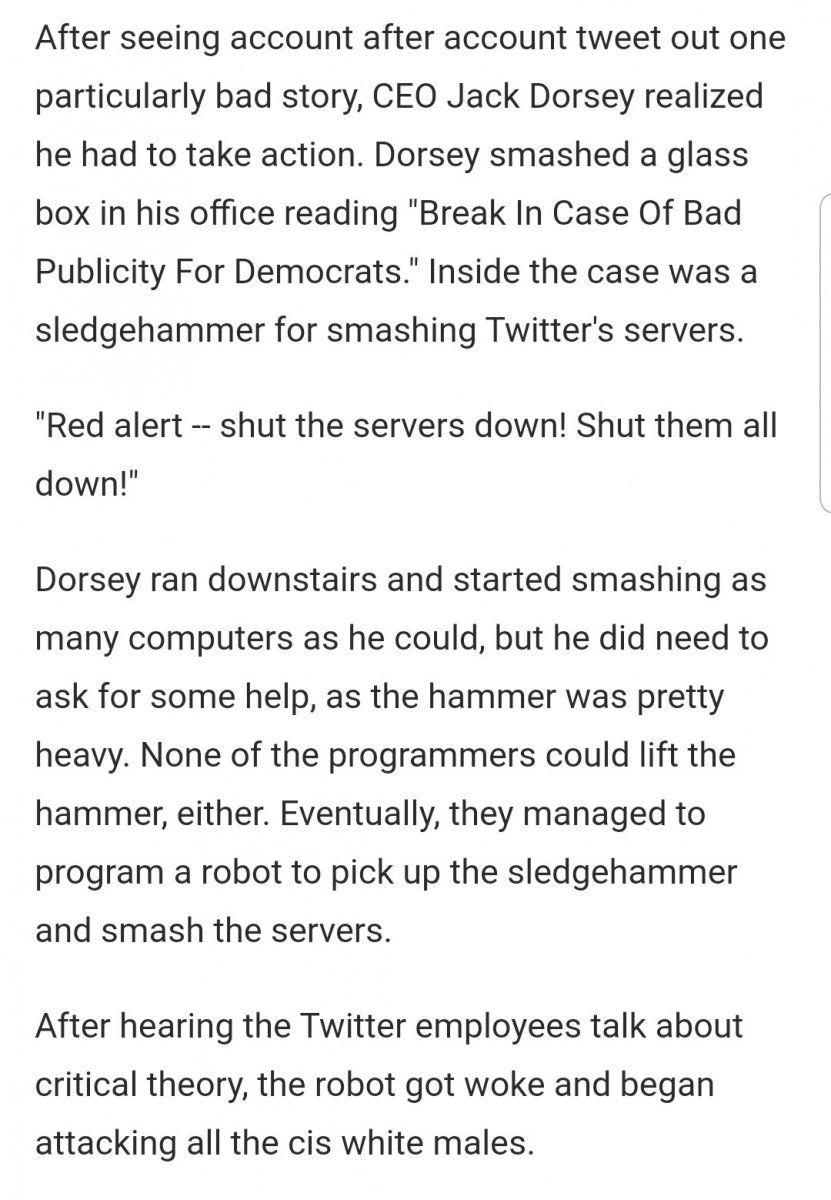 I thought that it would be the dumbest thing that I heard today … I mean it has to be, right?
And then Ryan Kent did a press conference where he apparently believes that he'll be playing tomorrow in front of … nothing.
"Obviously," he said, "(the game) will be different with no stadium …"
Which, I dunno, makes me wonder if stupidity is airborne.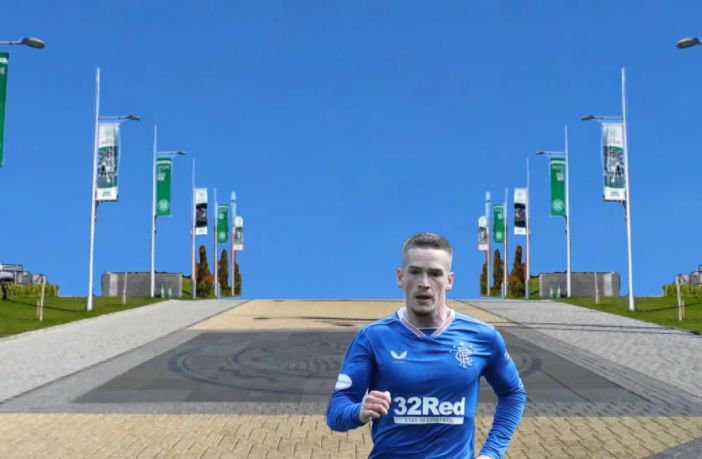 It's not even that he said it as much as that Sevco's own Twitter feed retweeted it verbatim … like Trump and his falling for actual fake news this morning …
This is why some of us drink.
In a couple of weeks, America has the chance to shake off its epochal humiliation and turf out of office the most grossly unfit individual to hold any elected position in that country in its entire history.
We don't even have to wait that long.
We get our chance to slap some of the stupid out of Sevco even sooner; they roll into town tomorrow for their long delayed reckoning.
The global health outbreak saved them last time, as surely as it has annihilated whatever chance Trump had left to stay in the White House.
Nothing is going to stop tomorrow's game going ahead. I cannot wait for it.
Because this, folks, is what we're up against.