At this moment in time there seems to be only one subject in Celtic cyberspace, but it's not a nice one so let's try and get ourselves away from it for a wee while.
Let's go back over the window for a moment and try to answer an important question; who was the most important signing we made in it?
What I don't want to do is go into who the best signing was; that's a different question entirely and to me there's an obvious answer; Ajeti. He looks to be real quality, a penalty box striker with the deadly eye for goal which has made Leigh Griffiths so vital.
No, the question is who's signing is more important?
We had goal scorers already at Celtic before Ajeti was signed. Whilst a great footballer and a big part of the squad already, you could argue that other positions were more in need of being filled. You could argue that it was crucial that we brought in certain others.
Let's take the keeper, for instance; every winning team needs a good goalkeeper and we had just lost a very good one in Fraser Forster.
The keeper had to inspire confidence, and there's nothing like spending a huge wedge of money on a player to relax the nerves about him.
The press he got, the pitiful attempts to pressure him when he was just in the door, was absolutely dire … it was yet another case of the shamefully partisan Scottish press trying to turn the Celtic fans against a new signing. We let that happen last season with Bolingoli, but not here.
It is clear that the keeper will be hugely important to us as we go forward in this campaign; he will prove, I'm sure, to be an outstanding signing for the club.
Another area of the field where we had a lot of options was midfield; for all that we went out and signed a new midfielder; David Turnbull. He, too, is an outstanding talent, a player who we were tracking for more than a year and who we signed in spite of his injury at Motherwell.
That's how highly we rate him. Celtic knows exactly what they are getting.
With Ryan Christie out of the Sevco game I think it's a certainty that Turnbull will start that match.
The kid will be raring to go. He has all the talent in the world, and I think his being a domiciled player will turn this into a masterstroke for the club, especially as we don't know how Brexit is going to affect the market for footballers and our ability to sign them from abroad.
We signed our left back on the final day of the window; as far as our tactical plans go that is a massive signing.
Young Greg Taylor has a lot to learn and I like how he's developing as a footballer, but he isn't there yet. We cannot be carrying him; this is no season for someone on a learning curve. Laxalt has experience at the uppermost level in the game and he is both a defensive and attacking force. He will be a key asset for Lennon as we go forward.
Elyounoussi is a case of knowing what you've paid for.
He looks out of sorts trying to fit into the system as a striker. It's not his natural game. He has shown us enough that we know he can make a major contribution. He is a fantastically skilled footballer who will deliver for us across the competitions as this season goes on.
His versatility is one of the keys to his effectiveness; he can play anywhere across the front except as a centre forward.
The other key signing is Shane Duffy. I watch him and I recognise that he will play an enormous role in the team for this campaign. We look more solid since he's been in the team. We look better organised with his presence there. He exudes calm and effectiveness.
The last few games, we've looked far stronger at the back for his presence there.
I think there's an argument to be made for one of our defensive signings being the window's most important, even if Ajeti looks the best of the bunch. They say it's all about opinions, and that's mine. I'm looking forward to learning about yours.
Who do you think was the most important signing of the window? Take our poll below.
Who Was The Most Important Signing Of The Window?
Ajeti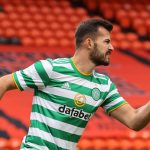 Barkas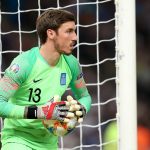 Laxalt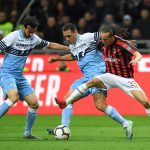 Duffy