So following the win today there's a little bit of revisionism going on. Already, I've read plenty of social media commentary on the guys who were up at Celtic Park, standing in the rain and protesting the management of our club.
Some of the commentary on them was bitterly negative.
I love that so many people who have been perfectly happy to sit in the comfort of their own homes and complain about Lawwell and Desmond and Lennon are happy to pour scorn on a group of folks who have put themselves on the line by braving the elements and risking arrest.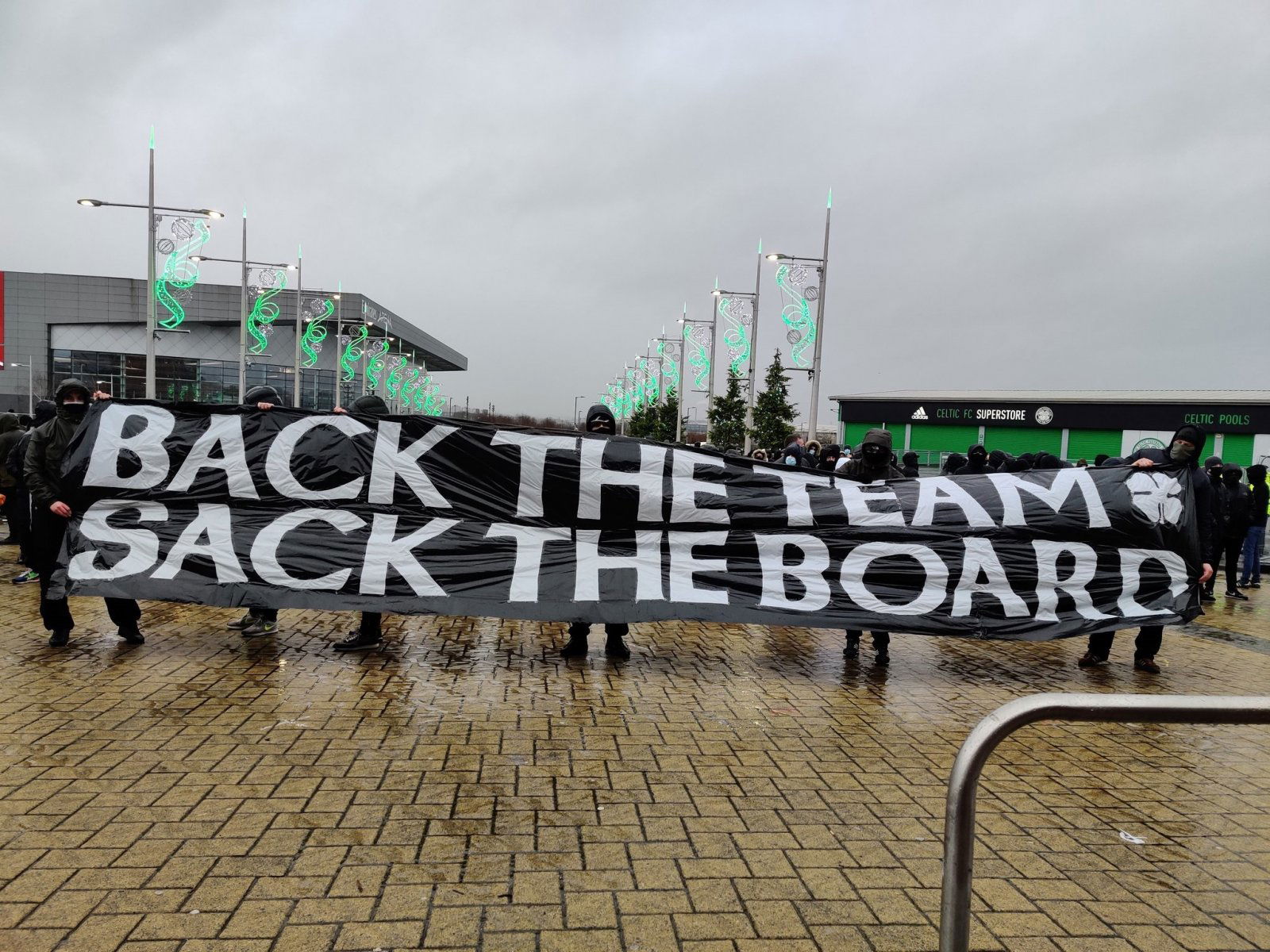 Some will make the point that we're still in a Stage 3 lockdown, but those guys have their faces covered, the weather isn't the kindest for an airborne virus and the risk is pretty minimal. If you want to find a reason to criticise these folk there's a readymade one, and you are free to bludgeon away with it to your hearts content.
Nobody will say you are wrong to do so.
But I would rather marvel at the passion these fans have for our club and wonder at their commitment to its general well-being. I would rather praise them because they care.
I'm not playing down the problematic elements of this either; those guys probably shouldn't be doing it, but then they shouldn't have to.
The club has shown the supporters nothing but contempt for the last few months, and the message these guys were sending is that it's time for changes.
Even tomorrow's AGM, which should provide an opportunity for the shareholders to scrutinise the board will be a tame affair, with no questions from the floor and only those submitted in advance being considered.
Frankly, it is pathetic. I know who has shown the greater passion for Celtic these last few weeks, and it isn't Lawwell, Desmond, Bankier and the rest.
I am not in the least bit embarrassed or annoyed by what these fans have chosen to do.
Those folk are a credit to our club, not a disgrace to it, and if you've watched the evolution of the protests these past few weeks you'll have spotted something else too; unlike the club itself, these guys know how to take criticism and adapt their strategy in a constructive way.
Why do you think the calls for Lennon to be sacked were replaced by "Back The Team, Sack The Board", the old slogan from the 90's which brought down the White's and Kelly's?
These are smarter people than their critics would have you believe.
In a handful of weeks, this has evolved from being an outpouring of fury where fences were being pushed down to one where the fences are now being used to broadcast the message. Indeed, in one amazing example, the fence is the message …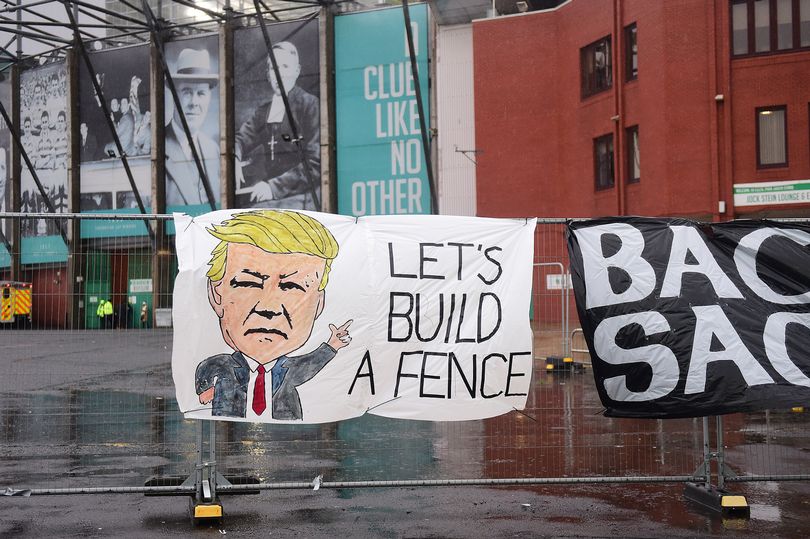 And you know what? That one is going to stick, like glue, and it deserves to.
I said that those fences were going to be one of the most potent symbols of the malaise at Celtic Park … that banner is an absolutely devastating visual representation of it.
The message itself is changing, and I think now has settled on its final form … the targets are clearly identified and their cards marked for them.
On top of that, this was being run, today, by the shareholder's organisation; these are, at other clubs, the people condescendingly sometimes referred to as the Prawn Sandwich Brigade; not at Celtic Park. This is what you want to see from a fan organisation; leadership, front and centre.
Those folk who were standing down there today in a downpour were carrying the message of every fan who wants change at our club.
You might not agree with them, but there they were in the rain today, saying what the rest of are only saying from a distance.
Whatever the rights and wrongs are, I refuse to condemn them for that.
Please read our article on our new Facebook strategy, and bookmark the sites mentioned in it.