Celtic has allegedly opened talks with Scott Brown over a new deal.
The question I want to ask today, and which I hope you'll all answer on our poll, is should we?
I'll be honest that I don't think this is a debate that we ought to be having.
There's no manager at the club right now and it really ought to be the decision of the one we get whether or not Scott Brown is even offered a contract.
But as with other things, that matter has been taken out of his hands by a CEO who won't even be here when next campaign starts.
There are pros and cons to offering Brown a deal, and not even his biggest fan would argue it's all upside or his biggest critic argue that there is none. I read Chris Sutton today and found myself both agreeing and disagreeing at the same time.
Brown could be an asset to the dressing room and to the rebuild.
Of course he could.
He does represent some form of continuity and that is massively important to the club. He will also be a good backup player for domestic football, the guy you turn to when in an injury crisis or when the midfield needs that little bit extra steel in it.
I can see the logic of that position. Definitely.
But it's readily apparent that Celtic cannot guarantee him games every week and that the new manager almost certainly won't. What are we to do with him? Leave him as captain emeritus?
What if the new manager has his own ideas on that?
Brown is a pretty big figure to be leaving, emasculated, in a dressing room.
Any boss would be wary of that.
What happens if the new manager decides to appoint his own captain?
Doesn't having Brown there create a potential point of conflict, especially if he's still the guy the current crop of players still looks to? Even if that's not an issue, does Brown want to be a bit-part player?
On top of that is a crucial question; is there a virtue in continuity?
Should Brown be kept around for the sake of maintaining a link to the past … or should we see this as an opportunity to move beyond the current era and into the next one?
With Lennon gone and Lawwell going it's clear that this is a new era whether we're calling it one or not.
Does keeping Brown an extra year delay a critical element of the transformation?
Is that what stops us from properly moving beyond where we are now?
It's a big decision and it's all the more ridiculous that it's one being taken by a club without a man in the dugout as yet. Brown himself is not daft; he might well decide to delay on making it, to keep his options open.
The Aberdeen assistant job could be on offer.
It might not be the only one which is.
Celtic's rush to tie him down reeks of desperation … it's emblematic of Lawwell's lack of a strategic vision.
But Brown might not be easily swayed.
But what do you think?
Should we give him a new deal or let him go?
Is it time to move past the Scott Brown/Peter Lawwell/Neil Lennon era and into a brave new dawn?
You can vote on it below.
Should We Offer Scott Brown A New Deal?
Yes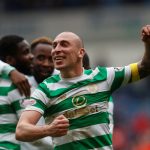 No
[snack-countdown title="Celtic's Countdown To Champions League Disaster" date="06/20/2021″ time="00:00:00″ colour="#000″ textColour="#FFF"]