At some point over the next week, the Eddie Howe camp needs to give itself, or be given, the ultimate reality check if they haven't yet signed up with Celtic.
If they think that the constant drone in the background which suggests that he's drawing interest from other clubs is really as good as they think it is, I have news for them; it's not. It would be different if he was waiting on a call from Arsenal or Manchester United but this guy is hanging around for Palace and Newcastle and, today, Brighton.
Wow. What mega-clubs these are. You can see his dilemma, right?
Honestly, this is ridiculous.
If Howe's people are holding out for an offer from one of these clubs he's the wrong guy for the job, and we should tear up the offer and let them know they are welcome to take their place in the relegation zone in England's top flight.
That league is grossly overhyped.
If he thinks success is finishing 8th instead of 12th then he should by all means pursue that vision of his future. He will get on the telly a lot. But you will not be seeing him holding up any trophies.
You would think that a guy who spent a long time building a club like Bournemouth would see Celtic as the level he's been reaching for. It's professional recognition.
It's a top European team – potentially, anyway, and that will depend on him. 60,000 fans every week … real pressure, but also real rewards as well. Maybe that's the problem.
Maybe Howe does want a comfort zone.
Maybe he's not ready to step out of the shadows and actually take command at a massive club.
In spite of the EPL's wealth none of the clubs he's linked with, none of those he's allegedly "waiting for" is remotely near the size of Celtic or with the expectations, and it might be that's why he fancies one of them more.
And of course it could be that he just wants money.
But the names of these clubs aren't impressive. They don't reflect well on him or on his advisors who might see staying in England as the big thing, but are pushing him towards a disaster at one of these low-ball options.
Remember and vote on our Eddie Howe poll, folks … make your feelings known.
How Much Longer Should We Give Eddie Howe?
A few more days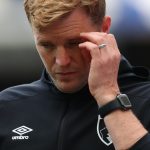 Middle of next week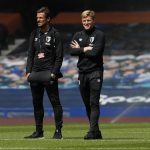 End it now and move on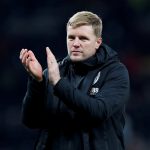 End of the season