Celtic's lop-sided way of doing business has been epitomised in two separate transfer stories; the one about Klimala and this one, about Jack Hendry.
It seems that there is someone in the building who believes he has the right to sell players without the incoming manager ever clapping eyes on them. That person – and I think we know who it is – has no business doing that.
Jack Hendry is another matter, for whilst Klimala can certainly be sold without anyone batting an eyelid, the defender simply wants to know if he can come home.
It's entirely possible that this much improved player will be allowed to stay at his current club, on a permanent deal, for a nominal sum of money. It's equally possible that a new manager might want a look at him.
But of course, there is no new manager as yet.
The delaying and dithering was enough to make Scott Brown want to leave.
[snack-countdown title="Celtic's Countdown To Champions League Disaster" date="06/20/2021″ time="00:00:00″ colour="#000″ textColour="#FFF"]
You get the feeling that if lessons are being learned they aren't being learned fast enough. Hendry has a chance to stay in Belgium, and the club has an option on him. Like Brown, he'd like to know what the future at Celtic Park holds first.
Like Scott, though, he is not going to wait around for us to get our act together, and I can't blame him for that because this really is a mess. Hendry could save us a few quid if he's good enough.
Otherwise, we're going to have to spend money on at least two centre backs, at huge expense. To not even bring this kid back for a proper look … it's so self-defeating and stupid.
Self-defeating and stupid is apparently how we do things.
It is outrageous that decisions like this could be made before the next manager is even in the door. Hendry has gone away and done what he was supposed to do; he's played games and improved as a footballer.
That's what the loan deal was meant to be all about. Was it, in fact, simply about cutting the wage bill, and who cares if he's a good enough player to stake a claim in the team?
Everyone at Celtic Park is in need of some clarity.
It is just plain wrong that so many of our staff and players don't know what the future holds yet.
Lawwell has his golden parachute well taken care of; I am no doubt about that at all. Everyone else has to scramble for the remaining seats on the lifeboats. This is how we got in this state to begin with.
Jack Hendry is a full international now. He is trusted by the Scotland manager.
If he moves to Belgium on a permanent deal his next move, back to the UK, will be worth millions. We will be lucky to see a tenth of it and if he comes back to play for a top club what then?
He's still young.
He can improve tremendously, and he already seems as if he's a very good player.
This is worth taking a punt on … but nobody at Celtic Park is in a position yet to tell this kid that he is wanted back here.
Jack Hendry wants to know if he can come home, and the one person who can give that assurance is the one we're all waiting on with him.
How much longer we wait is what will decide how many season tickets we sell.
It will also make Jack Hendry's decision for him.
Remember and vote on our Eddie Howe poll, folks … make your feelings known.
How Much Longer Should We Give Eddie Howe?
A few more days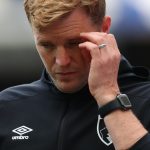 Middle of next week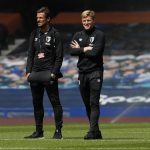 End it now and move on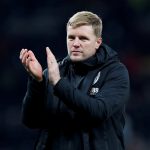 End of the season