There was a time, not long ago, when Celtic had two registered strikers on the books – Dembele and Griffiths.
There was a time, not that long ago, when we played a large chunk of a campaign with no fit strikers in the team and we still managed to win games.
Only in recent years have we had four on the books at one time, and yet we still chose to play critical games including a disastrous Champions League qualifier without any on the park.
Four strikers is okay for a team which plays two up front, but in addition to the decisions not to play any we've used systems which favour only one for nearly a decade.
With the departure of Klimala all but confirmed, the departure of Edouard now virtually certain and with Leigh Griffiths' future up in the air there's a lot to be concerned about as we go forward.
We clearly need an Eddie replacement, but how many strikers do we need on top of that?
Ajeti is here, and unless he too goes we're guaranteed at least two on the books if you assume that replacing Eddie is non-negotiable, which it certainly is.
We could get by on two, if we're committed to one up front. It's risky, and you're relying on them both being of a certain calibre and staying fit.
[snack-countdown title="Celtic's Countdown To Champions League Disaster" date="06/20/2021″ time="00:00:00″ colour="#000″ textColour="#FFF"]
When our strike-force was Dembele and Griffiths you knew you had two outstanding players … what people tend to forget is that the Frenchman's hat-trick against them happened because Griffiths picked up an injury before that game which ruled him out as our starter, although Rodgers did hint that Moussa might have been preferred that day anyway.
Too often, Griffiths has let us down with his fitness.
That's why it's more than possible that he'll be allowed to leave in the summer, if the price is right. That nobody is talking seriously about getting an eight figure fee for him tells its own story.
For all that, nobody has to convince us that he has quality when he's available.
Ajeti hasn't showed us anything real yet, except for the odd flash of brilliance which suggests we may have a very good striker. As a backup option you worry that he's one of these guys who needs a run of games. I think it's poor we're not seeing him in the team already, with the near-certainty that he will be the only striker at the club shortly.
I think, with that in mind, that we need to sign at least two more players in that position.
Oddly, the equation hasn't dramatically changed with the sale of Klimala.
He is more or less the fourth choice at the club right now; his departure doesn't seem to leave us substantially weakened and whilst Eddie, Griffiths and Ajeti are all here he's way down the pecking order.
It would have been a lot to ask for him to step into those shoes.
He's not going the career average that would have let you feel entirely confident about his ability to do so, although the New York club don't appear terribly concerned by that.
The Klimala thing is curious for any number of reasons.
His signing seems to make no sense, but we got our money back for him so there was clearly – and remains – some underlying logic to it … but if that's the case, where's the logic in letting him go at this point? Somebody at Celtic Park thinks this is a good move, but time will tell on that score.
The thing with trying to sign two strikers in one window is that every club out there knows that we need to do this. It's been a long time since we've been in the position where we've had to replace so many key players, and it's been even longer since clubs we were talking to knew that the most critical area of the team is the one in need of the work.
(We're unique in that the same argument can be made of central defence, right back, left back, on both the wings and in goal this time around. It really is a disaster.)
All we can hope for – and I'll explore this later – is that work to identify targets has already started behind the scenes, but I have real concerns about that too.
The thing is, if we sign one top class striker and another decent goal-scorer (note the difference) and retain Ajeti then three is probably enough to be getting on with for the next campaign.
Time, and money, will be the crucial elements.
Who knows how much cash there will be to spend, but one thing is for sure; the time, we're running out of that.
Remember and vote on our Eddie Howe poll, folks … make your feelings known.
How Much Longer Should We Give Eddie Howe?
A few more days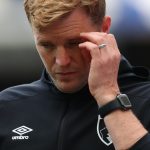 Middle of next week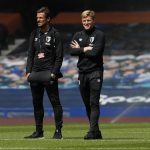 End it now and move on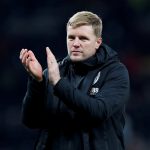 End of the season