There are times when you want to wrap your players in cotton wool as much as possible, which would definitely be a euro 2021 bonus for some international managers, and times when you want to risk them even if they're not fully fit. A major cup game against the side best placed to stop you from retaining the trophy is one of the latter.
That is especially true when it is us versus the Ibrox operation and when the player in question is my namesake James Forrest.
For all the criticism he takes at times from our fans – more of it, it seems to me, than is reasonable – he has shown in the last few matches that he remains, when he's on his game, one of the best assets we have.
He gives us natural width. Without him, we look lesser.
It was a huge – almost unforgivable – mistake not to sign a backup for him in the summer and ridiculous that we did not do it in January, even though Lennon was clearly on the way out.
This team plays better when it has natural width.
[snack-countdown title="Celtic's Countdown To Champions League Disaster" date="06/20/2021″ time="00:00:00″ colour="#000″ textColour="#FFF"]
We play better, specifically, when James Forrest is in it.
He's eight goals from joining Celtic's elite group of players to score 100 times for the club, and he will certainly make it if not by the end of this campaign (if we get to the cup final I'd put money on it) then definitely early in the next one.
He has more than 400 games for us.
A return of one goal every four matches from a winger is not just outstanding, it's incredible.
For all that, he remains one of the most under-appreciated footballers in this squad and it's been a long time since I understood why.
I have not always been a fan of James Forrest's.
I remember writing some very harsh things in the year before Brendan Rodgers arrived at the club, and I thought he was going through the motions and was doomed never to realise his potential at our club.
As I said recently, on the Endless Celts podcast, Forrest had figuratively checked out and most of us would not have missed him. He had both feet out the door and his bags packed.
He was in the final year of his deal and had told the club he didn't want to sign a new contract.
In hindsight it's obvious that he believed the club was going backwards.
Yet the second Brendan Rodgers was confirmed as manager, Forrest committed his long-term future to the club and has never looked so good or so vital. I am well happy to admit that I got him entirely wrong and I now believe he's critical to the side.
Which is why if he's fit enough to pull on football boots and even give us an hour at the weekend that he should play from the start. He scares the Hell out of the Ibrox defence, and if we turn him loose on that mouthy left back of theirs I think he'll have a good time.
Remember and vote on our Eddie Howe poll, folks … make your feelings known.
How Much Longer Should We Give Eddie Howe?
A few more days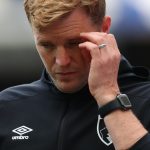 Middle of next week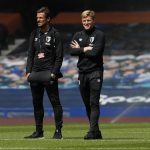 End it now and move on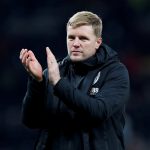 End of the season