The spectacle continues and it seems that the media are just as incensed as those at Ibrox who have spent the week sniping at Kennedy for his "best team in the country" remarks. Today, he took aim at everyone he says has misunderstood – or misrepresented – him.
I find it all hilarious. It reminds me of Dave Chappelle's observation that all it took for White America to play the victim card and start wailing was seeing a black pro-football player take a knee during the national anthem.
Ibrox and its media acolytes love to preen and strut and come across as smug and superior.
But others dare not do the same or the bitching starts.
Kennedy has "clarified" the comments; he accepts that for this campaign their side has been the best in the country. Agreed. The league table doesn't lie, as we've said over and over again.
But on our day – and this is critical – we are a better football team.
It did not take Enigma codebreakers to work this out.
His comments were perfectly clear at the time, and so today's "clarification" should hardly have been necessary.
[snack-countdown title="Celtic's Countdown To Champions League Disaster" date="06/20/2021″ time="00:00:00″ colour="#000″ textColour="#FFF"]
He was not casting doubts over whether or not they deserved to win the title; only morons could have believed that he was. That this tag perfectly encapsulates our media and everyone inside Ibrox is clear from how they have responded to it.
They heard him at the weekend and freaked out over it, and it was obvious that they would and that was the reason I was so pleased that he said it. He repeated it today, whilst denying what the press has spent the week accusing him of.
Kennedy really handles these people brilliantly.
He has a deft touch in front of the press. Whilst others elsewhere were spitting fury and radiating anger he was cool, calm and collected in front of the press corps, but the slap at them and at Ibrox was clear cut.
He was particularly contemptuous of the idea that we were disrespectful.
That's not Celtic as a club and it's not Kennedy as a man.
He has repeatedly said they deserved to win the title, and he said it again this morning.
They are 20 points clear in the league.
But they forget themselves over there, and this is why I laughed last week and why I'm still laughing today as their fury reaches its height and Kennedy shrugs and asks what all the fuss is about.
Because they've never acknowledged that we were the better team last season in spite of the gap and even in the season before that, they used a couple of good performances to suggest that the league table had lied after all and that we were there for the taking.
Come on, this is the club whose chairman refused to acknowledge the first four titles of our second nine because they weren't in the league at the time, a sneering contemptuous disregarding not just of Celtic but of every other club in the country with us.
Who are they trying to kid here that they feel put upon by our stand-in boss? Only themselves, because everyone else recognises that their attitude is hypocritical.
Yet it's clear that the hurt they claim to feel is perfectly real to them, and yeah, that's why I am laughing.
This complete refusal to accept any criticism however valid, this need to take offence all the time, to regard everything as an insult is suspect behaviour. It's one of the traits of the psychopathic personality.
Which sums up their club to a T, as I'll be writing about later.
Kennedy has played a blinder with this.
Remember and vote on our Eddie Howe poll, folks … make your feelings known.
How Much Longer Should We Give Eddie Howe?
A few more days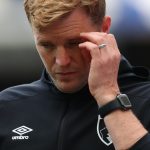 Middle of next week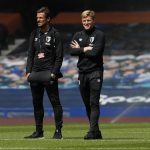 End it now and move on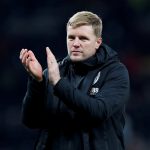 End of the season