Yesterday, at his presser, Kennedy played a blinder when dealing the hacks and their ridiculous line of questioning over his comments about us being the better team.
I thought he handled the Forrest questions well.
The preparedness questions were dealt with comfortably and easily.
He is good at this stuff. I thought he only strayed onto dodgy ground once.
That was when he talked about the deal that has just taken Patryk Klimala out of the club, a deal which on the surface of it represents good business as he's not really contributed that much to the cause and we've somehow managed to get our money back for him.
His signing is a puzzling one.
He was young and hadn't done much in his career when we made the move for him.
Certainly, there was nothing to suggest that he was worth spending so much money on.
He hadn't done much of note for his senior club Jagiellonia Bia?ystok, in Poland's top tier, and his spell on loan at a second tier club hadn't set the world on fire either.
Yet he showed flashes of skill at Celtic that suggested we might have a player on our hands in the fullness of time.
Now, you can debate whether we could reasonably afford to wait in hope when there was a good offer for him on the table … if we had a permanent manager in place and that decision had been down to him I wouldn't even have questioned it.
But of course, we don't have a permanent manager in place and Kennedy's comments about this were highly unusual and deserving of closer scrutiny.
[snack-countdown title="Celtic's Countdown To Champions League Disaster" date="06/20/2021″ time="00:00:00″ colour="#000″ textColour="#FFF"]
"Patryk has been in discussions with New York Red Bulls so he will be going out there in the next couple of days to finalise things," he said, and that's fair enough. It's what he added next that made my antennae start to twitch.
"It is a situation that arose and it's a good deal for the club and Patryk was keen to move out there as well. It makes sense for us, it's a good opportunity for him and it's good for the club and we certainly wish Patryk all the best with that one if it gets finalised."
Good for the club, and of that of we can have little doubt.
The player was also keen on the move, but I would suggest part of the problem is that we didn't offer him the least certitude about the future, and that's where I start to have a problem with this.
"Patryk is a terrific boy, he's worked ever so hard. Even while he's been here there have been lots of development around his know-how in games. He's very much a guy who likes playing on the counter-attack, he has good speed to run in behind. When you have the quality we have he's found it difficult to get game time and this opportunity has come up and it's probably a good fit for him."
See, Kennedy has identified the key characteristics of Klimala's game right there, and I wonder just why in the Hell, if those characteristics were so obvious, that we ever signed him in the first place.
We play in the SPL.
We spent most of our time on the front foot.
Why in the Hell did we sign a counter-attacking specialist when that's not our natural game?
Within that style, you can see that Klimala will perform.
We've never even tried to play football according to his strengths, and that shows a basic failure of tactic and strategic thinking, but also raises the question as to who sanctioned his signing in the first place?
"He will probably do well for them and it's a good deal for the club at the same time so it made sense for him to move on and over the next few days that will be finalised and we wish him all the best."
I have no doubt that he will do well for his new team; its just not clear that there was ever any plan here for him to do well at Celtic Park.
"It was a discussion around it between myself and obviously Peter and the board. Patryk was part of it too obviously. He wanted that opportunity, he's come in and been here over a year now and there's not been a lot of opportunities for him. Again, it was one that made sense. It wasn't too difficult a decision."
And this is where I really have the problems, because "Peter and the board" have once again stepped in where they do not belong and made a decision to fund losses by weakening the football squad.
They've given the incoming manager an even bigger job to do and apparently not even taken that into consideration. The untitled director of football was all over this, as he was all over signing this guy in the first place, when the manager had no way to use him.
I can't really argue with the logic of selling Klimala, because he really hasn't made an impact or a contribution and we appear to have signed a player contrary to the type of football we play … which is shocking and something requires a major inquest within the club.
But this is Lawwell again, a decision basically being taken between him and Kennedy, when Lawwell has one foot out the door and Kennedy is going back to being a coach if he's not leaving Celtic Park altogether.
It's as if Lawwell saw a chance to flog one last bit of the family silver, and pay down the debt, before McKay walks in the door on Monday morning.
Celtic fans should be glad to see the back of this guy and his constant meddling in matters involving the squad.
He ought not to be making any critical decisions around the future of the players until the next manager has had a chance to examine the team and take part in those discussions.
There is no evidence that Howe or anyone else was involved in this process.
To be blunt, when Lawwell's influence at Celtic Park formally comes to an end on Monday morning it will be not a moment too soon. He should have been cut down from his numerous roles years ago, and we might be in a better place as a result.
And yet for all that, this does represent a reasonable bit of transfer business and it would be churlish to deny it.
Although on balance I'll be glad to see the back of him, this particular deal shows how effective he can be … but also how maddeningly he lets his view on what's best for Celtic influence which might actually be best for us.
Remember and vote on our Eddie Howe poll, folks … make your feelings known.
How Much Longer Should We Give Eddie Howe?
A few more days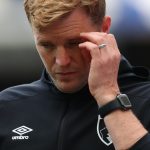 Middle of next week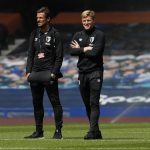 End it now and move on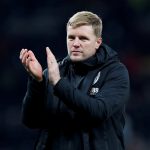 End of the season