John Kennedy said today that there are "no issues" with Scott Brown playing against Aberdeen tomorrow night.
When I heard that my only thought was "no issues, except for the obvious one, eah?" Which is that it's a waste of our time playing some of these players any further when their futures are decided and those lies away from Celtic Park.
Soro should be playing, as he'll be here next season.
Ajeti should be playing, as he'll be here next season.
These guys will be mainstays of the team.
What possible profit do we derive now from playing Brown and Edouard and Christie and others?
These guys have made their minds up to go, so why are we pretending that there's any point to them being in the team?
[snack-countdown title="Celtic's Countdown To Champions League Disaster" date="06/20/2021″ time="00:00:00″ colour="#000″ textColour="#FFF"]
When do we start taking seriously the big ticking clock on this article? There are two months until the Champions League qualifiers. When do we start to really prepare for those games? At which point do we start taking them seriously?
We don't need a new manager to start some of those preparations. We can be moving the players who aren't going to be here out and putting those who will be in.
We can't do it all.
Guys like Jack Hendry won't have assurances until we have a new manager and it stinks that we think we can leave that matter much longer.
But the parts that we can do, we should be doing. Kennedy has a responsibility to the club to make sure that it's in as good a place as it can be for the next campaign, and playing these want-away players who have let us down at every turn does not come close to fulfilling it.
It is high time that we started transitioning this club past these people.
Remember and vote on our Eddie Howe poll, folks … make your feelings known.
How Much Longer Should We Give Eddie Howe?
A few more days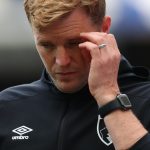 Middle of next week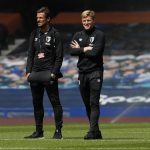 End it now and move on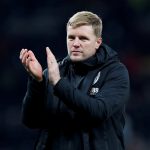 End of the season