Yesterday, I posted an article about why Celtic fans are worried about Sunday and the possibility of "honest mistakes." Not long after I put it up, I was sent a piece which someone else wrote earlier in the week, and I was pretty astonished by what I found.
You can tell yourself that things are badly wrong in the game here in Scotland without necessarily having the figures to back it up … it's seeing those figures that really puts it into some kind of context and perspective. They leave not the slightest trace of doubt.
The league penalty kick stats make it clear.
The Ibrox club sits at the top of the "penalties awarded" table with 9 in the league. They share that accolade with Hibs. They sit bottom of the league of penalties awarded against them with zero. None. Nada. Nil. The nearest club to them is St Johnstone, who've had three spot kicks awarded against them. At the top end of the table is Ross County who've had 13.
[snack-countdown title="Celtic's Countdown To Champions League Disaster" date="06/20/2021″ time="00:00:00″ colour="#000″ textColour="#FFF"]
It is simply not credible for us to believe that the Ibrox club has been so careful and well organised at the back that we can be in the final weeks of the league season and they've never given away a penalty. It's just not believable. It's an insult to ask us to examine those numbers and not see the obvious flaw in them.
It either reveals a suspect pattern of decision making from officials or something which in a way would be much worse; clubs just not trying a leg against them. Because you do actually have to venture up the pitch and put players in the opposition box to win a penalty, and all season long I've looked at stats in their matches and seen teams register no shots on goal.
Still, even with that there have been decisions which have blatantly fallen their way, and spot kicks which ought to have been given and which refs and linesman have waived away. This is why, when I posted earlier, on the potential for "honest mistakes" to decide the issue at the weekend that so many people pointed out that this was precisely what they were worried about.
We're not stupid; we know what the risks are here. We know what the club is going to face, and we've known that since the draw was made but more so since we heard that Bobby Madden was going to be officiating; that, alone, tells you what you need to know.
Celtic fans do not mind that we're going to have to win the Scottish Cup "the hard way." We are quite prepared to see our club take on the media Ibrox hype machine and the team that plays there. We also know we're going to do it at a time of great uncertainty at the club and without a settled management team, and with several players for whom this competition is the last hurrah. We're perfectly relaxed about all of that.
But having to take all that on and at the same time neutralise the influence of the officials, should they decide to skew the game in favour of Ibrox? That's too much for any team to have to face and this is why the honest mistakes are what concern us most.
Those penalty stats have done nothing to settle our nerves on that front.
Remember and vote on our Eddie Howe poll, folks … make your feelings known.
How Much Longer Should We Give Eddie Howe?
A few more days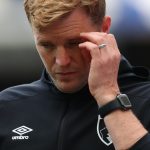 Middle of next week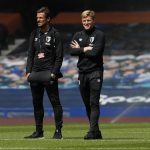 End it now and move on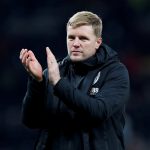 End of the season