There are people who will mock you behind your back; guttersnipes who snigger and think they are the height of wit. There are others who get their kicks from doing it to your face.
As long as you let either group away with it, it'll never end.
The SFA has laughed at Celtic behind our backs more than a few times.
In an Ibrox title year, they now think they can do it to our face.
When Celtic seems weak that's when the vultures start to circle, and although their disciplinary announcement today doesn't directly concern us it should because it's another example of the double standard we tolerate.
We've commented a few times on this site about how slowly the SFA disciplinary system worked when it came to the Ibrox Five. Nearly two months on, those footballers have not missed one game in punishment for breaking the most serious regulations Scottish sport has ever created. Regulations designed to keep people healthy and safe.
Today both Brian Rice and John Hughes have been cited and given hearing dates for the end of the month, for offences committed just over a week ago.
The machine can move when it wants to.
The SFA can get its shit together when the stakes are low and the managers aren't backed by rabid supporters and a press which will trot out whatever party line Ibrox wants followed.
Yes, we have a right to be pissed. We have a right to complain.
We have right to make our views on this clear because when we take the field at the weekend it's likely that Nathan Patterson will be in the home team.
Now I personally don't care if he is or isn't, because the issue isn't that Patterson is some kind of wonderkid, although that's the "logic" of the Ibrox appeal … it's that the offence he committed was in February and he and his team-mates are still playing games as if nothing at all happened. Ibrox get the kid gloves.
Everyone else gets the iron hand.
The SFA has stopped even pretending that this process is fair and balanced and works the same way for everyone. Not even close. The process is not fair. It is not balanced.
It blatantly works for the benefit of a certain club at the expense of everyone else.
That the Ibrox Five have yet to serve a punishment is scandalous.
The SFA dragged its feet on it, and has offered no real explanation for why they did so.
When John Hughes criticised the "Old Firm" bias of refs I disagreed because this is about one club, not two … that he's been cited for those remarks just shows how perverse this system is.
Because everyone knows the system is skewed. Everyone knows that it stinks. Everyone knows that this has been an exceptional season for the SFA in terms of their bowing and scraping to Ibrox.
This is another brick of evidence in a big, big wall of it.
They are laughing right in our faces.
They are making their contempt clear to us. They are openly advertising the bias in the system and they don't care what we do … because they don't think we'll do anything. That cannot continue beyond this campaign.
Remember and vote on our Eddie Howe poll, folks … make your feelings known.
How Much Longer Should We Give Eddie Howe?
A few more days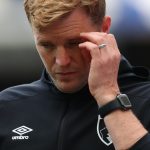 Middle of next week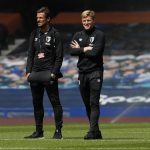 End it now and move on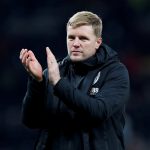 End of the season