Who the Hell was it at Celtic Park who refused to let Joe Ledley come up and train with us whilst he was looking for a new club?
No wonder that guy hasn't been back at Celtic since he left.
Is it any coincidence that he's talking about returning "soon"?
Ledley is one of those guys who came to our club without any feelings one way or another about the place and left a fully-fledged, bona-fide "one of our own." His passion for Celtic is clear in every interview he gives where we come up.
It was some years back in an interview when he revealed that he had never wanted to leave. He had been offered a new deal and had intended to sign it; then Palace came along, offered us a nominal fee and the club accepted it.
There is obvious anger there.
"I didn't want to go at all. I had Fraser Forster come over, I had people ringing me. I had to jump on a plane as well … I had five hours to decide … I got all of my stuff just in case. And while I am getting my stuff I started getting emotional. I was like, I don't want to leave," he told Simon Ferry a couple of years back, confirming what we had all heard.
Speaking for myself, I loved Ledley.
I thought he was a wonderful player, a cultured footballer who we could, and should, have kept for a few more years. But the bean-counters were happy to have him off the wage bill and the consequences to our squad be damned.
Ledley did want to come and train with the club when he was available on a free back in 2019.
He wasn't angling for a move, just for somewhere to come and get his fitness levels back up.
Celtic, for reasons passing all understanding, refused him permission.
"I messaged and asked if I could come up and train, but I sort of wasn't allowed inside," Ledley said. "People wouldn't let me come in, so it was just one of those things. The club was moving on as well, so I'd never criticise anyone. I think it was more because of media hype and they didn't want me to come in and then speculation about me signing, so it was one of those things I totally understood."
Who else thinks Ledley is being very diplomatic here?
He might claim to have understood it, but there's not really a lot of logic to what he's saying.
If the club had simply announced beforehand that he was coming only to get his fitness back that would have been the end of the story. When Brendan Rodgers kid came up here to train that's what it was, and the press and the Celtic fans pretty much left it alone. I don't believe the media hype would have been that intense.
So someone at Celtic took a decision which I would have regarded, in Ledley's place, as an entirely small-minded and spiteful one. I cannot believe that we treated a player who gave our club a lot of good years in such a shabby, disreputable manner and then hid behind such an obvious and phony excuse for why we did it.
That man should have been made to feel welcome, and he should be welcome at Celtic Park forevermore for the role he played at our club. It is a disgraceful to treat a fine individual who was, and remains, a great ambassador for our institution.
Whoever made that horrendous call, well they should be ashamed of it.
Remember and vote on our Eddie Howe poll, folks … make your feelings known.
How Much Longer Should We Give Eddie Howe?
A few more days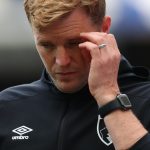 Middle of next week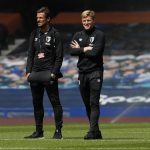 End it now and move on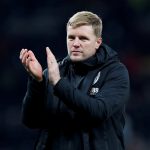 End of the season