Celtic have hinted – through the media – that they would not be interested in joining the European Super League proposals. I don't know whether I believe them, and reckon that Desmond would have us in that competition in two seconds flat.
Nevertheless, I have to take issue with Andy Walker's ludicrous comments on this matter when he appeared on Sky earlier.
He too doesn't think Desmond would hesitate, but then he went on to make a bizarre and completely wrong-headed comparison between Celtic's wish to join the English set-up and our denial that we would join this one.
Walker surely can't be this stupid, can he?
A lot of Celtic fans don't agree with the idea of us moving to England, but being invited to join that league in a restructure would have to come with the agreement of both associations and UEFA. The league itself would have promotion and relegation; there would be no permanent members.
[snack-countdown title="Celtic's Countdown To Champions League Disaster" date="06/20/2021″ time="00:00:00″ colour="#000″ textColour="#FFF"]
Our wanting to leave one meritocratic league to join another, bigger, one is not wrong.
It's ambitious and if we did go I might not like it but I wouldn't consider it the death of the club or any of the stuff that's being said by the fans of the Super League six.
Walker really does need to get a grip of himself.
His constant need to attack the Celtic board can drive you nuts. Even when he talks sense it gets ignored because of the number of times he does this kind of thing, which is sniping just for the sake of it.
This is comparing apples with oranges.
A sanctioned competition which fits into the football pyramid, which rewards success and punishes failure, is a different thing entirely from a rogue operation, built by greed, guaranteeing membership for certain teams regardless of performance and which rips asunder the whole fabric of the game.
If Celtic really is wholly opposed to this then I'm damned pleased that they are, and proud as well.
Because, as I said earlier, a setup like this is not just illegitimate it's morally offensive to the fans of every single club … and for all my criticisms of this board we have never been on the record supporting anything as retrograde as this, and I hope we never will be.
Remember and vote on our Eddie Howe poll, folks … make your feelings known.
How Much Longer Should We Give Eddie Howe?
A few more days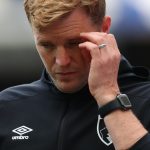 Middle of next week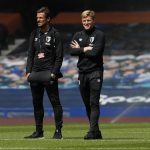 End it now and move on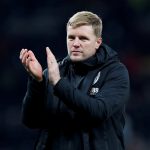 End of the season