If the media is to be believed this morning, the dismantling of this squad has started to gather pace with Patryk Klimala on his way out of Celtic Park, possibly bound for the United States.
We never got to know what kind of player he was and we might never get to.
There are so many questions which arise from the whole Klimala saga, such as who signed him in the first place? The same person or people now trying to move him on before the next manager comes in and takes a good look at him?
Is it about wanting to get the money into the club … or erasing their own embarrassment?
Either way, I think the whole thing is now becoming embarrassing.
We have players stuck in limbo because they are waiting to find out if they are going to be wanted.
[snack-countdown title="Celtic's Countdown To Champions League Disaster" date="06/20/2021″ time="00:00:00″ colour="#000″ textColour="#FFF"]
We now have others being shipped up before an incoming boss gets a chance to make that judgement and we if you believe half of what you read we're still compiling lists of players and even entering signing talks with a handful of them, in spite of not knowing if a new manager will want them.
This is chaos, unless someone has agreed to take the job already and for some reason or another the club just doesn't want to announce that fact yet, perhaps in order to bring in a director of football first and make it all seem not quite so haphazard or perhaps because the name isn't one that is going to inspire the supporters to buy season tickets.
The thing is, the longer this drags out the more a lot of people will lean towards worst case scenarios.
Klimala hasn't shown us as much as a player as we'd have liked.
We really have no idea what we got for our money in the first place, and £3.5 million for him, if that's what we get, represents good business in a sense.
But this is another player out the door, another gap which has to be plugged and it's easy to create those gaps but filling them takes time and we're running out of that with all this pissing about that we're doing.
The dismantling is the easy bit.
Aren't you relieved to know that someone has wrapped his arms around this task?
What a shame that it's not the more important one … actually building next year's team.
I guess that will get started at some point. Eventually. Maybe.
Remember and vote on our Eddie Howe poll, folks … make your feelings known.
How Much Longer Should We Give Eddie Howe?
A few more days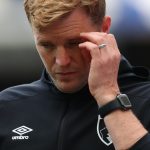 Middle of next week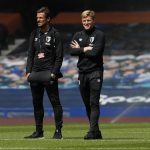 End it now and move on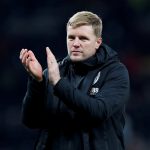 End of the season