Nice one to the Celtic media team today for the way they teased the Starfelt signing earlier, a deal which is now done on the day Kris Ajer moves to Brentford.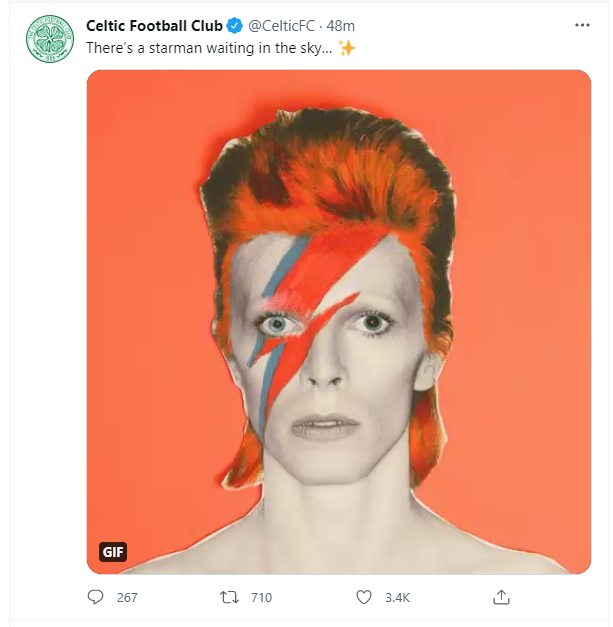 Let's, for a moment, look at the Ajer transfer.
He's gone for £13.5 million with adds on potentially raising the number by more than £4 million and that's without considering the sell-on. It is tremendous business from Celtic, and big Kris goes with our best wishes and thanks for his time at the club.
We took a raw youngster for a modest fee and turned him into an international who has made us a fortune back and gave us some top displays along the way.
It is exactly what this club has built its sterling reputation on.
Starfelt's arrival is big, both from the point of view of giving us an excellent football and also for what it means to the rebuild. He's the second central defender to arrive.
Don't read too much into big Osaze Urhoghide not playing any role last night; he's a first team footballer and we'll see plenty of him.
I love that we gave young Murray the nod last night; it's Ange showing faith in the youth players. This guy is not messing about when it comes to blooding our kids.
But the new boy is here to play, and he's going to fit right into the team. We're seeing the manager put his stamp on this squad already. It's the fifth signing since he came through the door and the fourth acknowledged as a first team footballer.
From needing maybe ten players, we're down now to needing six.
And here's the thing; we definitely need a right back, a central midfielder and at least one striker but the other three signings – a left back, a second right back and perhaps a goalkeeper – are redundancy, there to give us backup and options.
Along with the kids, we're starting to look good.
With Ajer going for so much money, we also have cash to spend, and I fully expect that Edouard and Christie will go as well, bringing more cash in. The concerns we all had about whether we would be able to do this are, one by one, being set aside.
I am really pleased with where we are right now and how we're developing. The squad is starting to come together and look very promising. We've spent wisely, and we've spent well so far.
You can see why each player has been purchased.
There's still work to be done, and critical areas to be filled.
But I think all of us can see what the plan is now, and that the manager is in full control of it, no matter what clown commentators like Nicholas and others might say.
The future's looking bright. And once again, it's looking green and white.