There's nothing like a professional outfit doing a professional job … and Castore are nothing like a professional outfit doing a professional job!
The company known for their highly priced school uniforms with an Ibrox badge ironed on them and for those "premium" kits which come in two wildly different qualities, have committed another howler.
But that's not the worst of it, oh no.
The club didn't spot it and are thus complicit in this latest PR disaster.
The media wants you to focus on Castore's mistake, and we're going to, but let's not kid ourselves on; this was the club itself as well.
Today they sent out a bunch of emails to the Ibrox faithful, advertising personalised jerseys.
And to highlight how nice it looks, they showed the below image.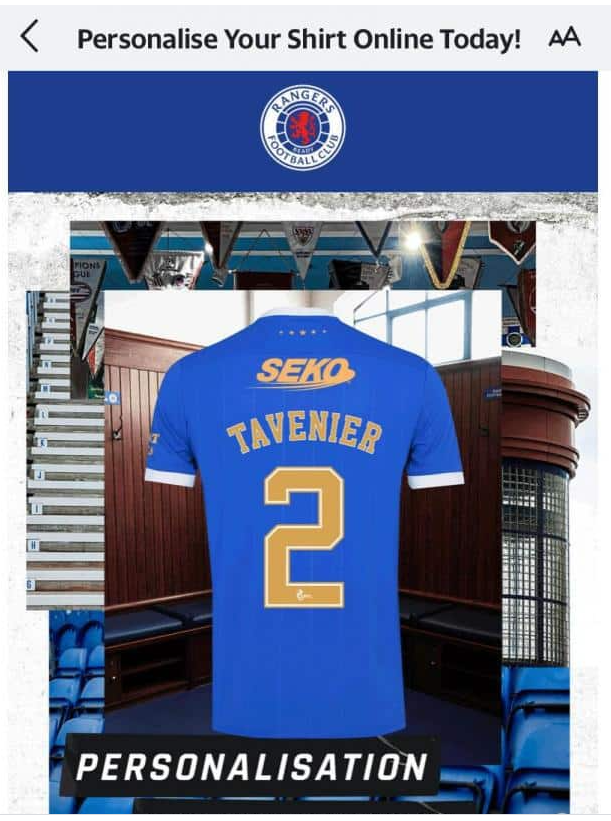 And as anyone with even a second rate education will quickly spot, they spelled the name wrong.
Yes, they actually did that.
Their own captain and Castore couldn't spell his name and the illiterates in the PR office didn't see it … or they couldn't spell it either.
Take your pick really, the incompetence is obvious and horrendous and hilarious to the rest of us.
Phil's piece today, on this subject, says their PR team has called in assistance from an outside agency, and in typical Ibrox style they are paying them on a pay-as-you-play basis, which is expensive when you screw up as often as they do.
Of course, you could always get your in-house PR team up to snuff and save the money.
But they went shopping for theirs in that well-known arena of good public relations and high level diplomacy, Ulster Loyalism, and I guess you get what you pay for.
Unless, of course, you were an Ibrox fan who went to get Tavernier on the back of his jersey.
In that case, what you'd get is something you couldn't possibly wear out in public.
Or maybe you could.
It's not clear how many of their own fans would have spotted the problem had we not drawn their attention to it.
Remember this guy?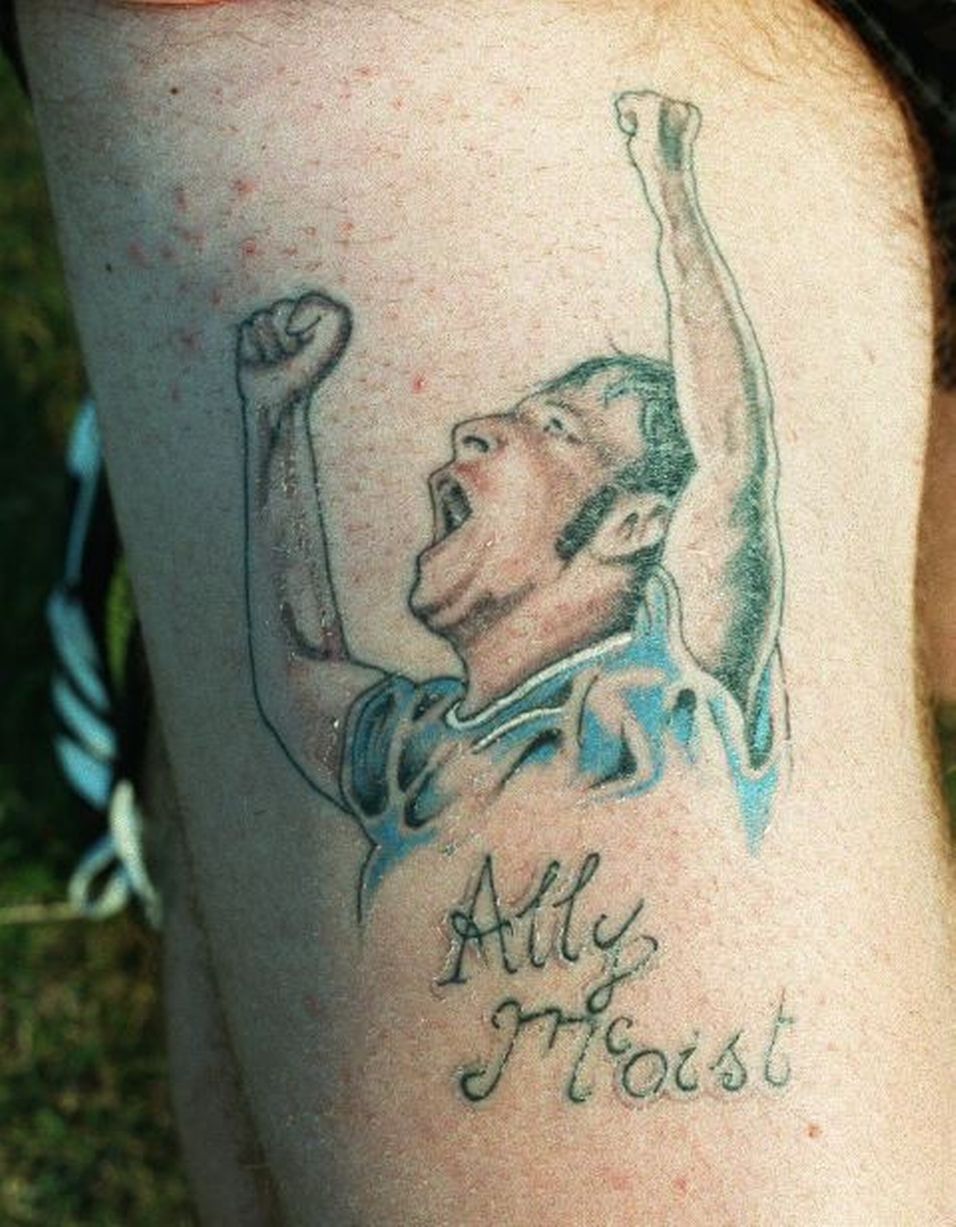 I blame the schools.