Kenny MacKay, the former Annan and Queen of the South player, who is a fan of the Ibrox club and runs a football podcast, has told on Twitter of how he left the ground after 70 minutes today after hearing repeated instances of racist abuse from his "fellow" fans.
It is clear that he is a far better ambassador for his club than these Peepul are.
MacKay, who is, himself, black, put up a Twitter post, where he said, "Had to leave Ibrox 71 minutes in as when the boy Woolery scored, the racist abuse from some people around me was getting too much. It's a minority I know but it's every single time. Heartbreaking, [to be honest]. All I want to do is enjoy the f@@@ game. Still love my club."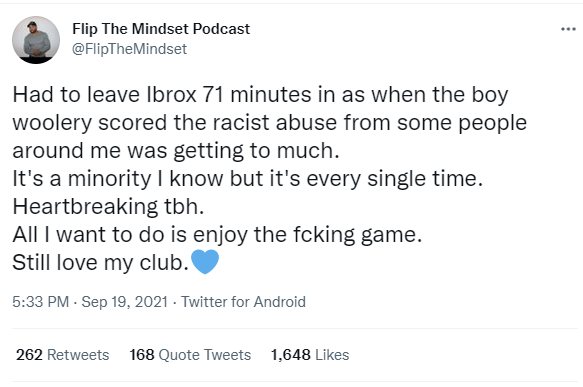 It drew a lot of support and encouragement, but also the predictable bile.
Anthony Joseph spoke up for him, and also hit out at some of the vile responses the guy had to tolerate for bringing this matter to public light.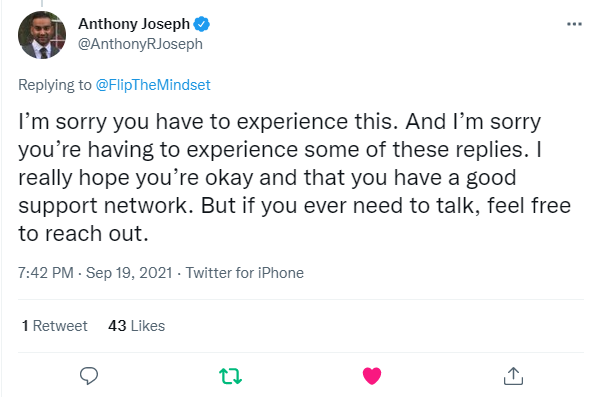 An increasing number of supporters over there is sick and tired of this appalling behaviour and the gutter element of their fan-base that simply refuses to join the rest of us in the enlightened world.
More and more of them are speaking out against it.
But they face a deluge of abuse and criticism for doing so, and that's why it's important that we keep highlighting the struggle they face and to make them understand that Scottish football as a whole is on their side.
Theirs is an important battle.
It is to be hoped that the club itself gets in touch with him and treats this matter with the seriousness that it deserves.
Although after the last few weeks of stony silence, and their continuing to roll out the red carpet for their "media partners" you have to doubt that they will.
Nevertheless, this is another appalling episode involving their fans, coming hot on the heels of the Kyogo incident, the Famine Song and the scandalous events surrounding their "official media partners".
It also comes after a week of controversy involving the club's own media policy, wherein they denied two ex-Celtic commentators entry to the BT broadcasting unit because of "security concerns."
Also, last weekend, Ibrox fans at Perth booed their own team for taking the knee.
It is not hard to understand why MacKay and others are dismayed.
This stuff shouldn't exist in modern Scotland, but sadly there is an element, and especially attached to that club, which simply refuses to embrace multiculturalism and join civilisation.
Related posts