Celtic will play St Johnstone at the weekend for a place in the cup final.
But all the drama has been taken out of the equation because we already know who we will play if we win.
We know this because Stephen Welsh knows this.
He has apparently been "setting up" the game against the Ibrox club. Which is sort of amazing to me.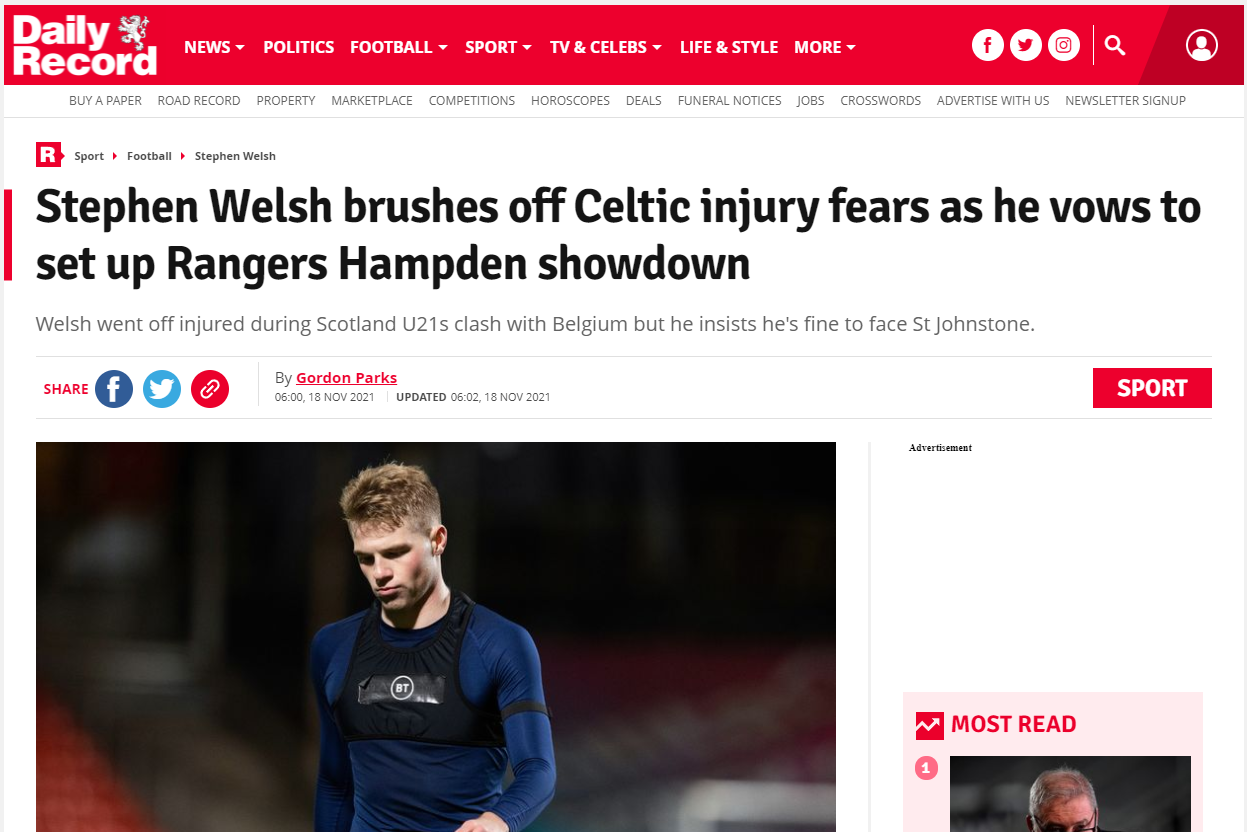 Would you look at that headline?
Why are Hibs even bothering to show up? They're beaten.
The Record says so, apparently quoting Stephen Welsh.
But of course you don't even have to read this trash to know that Welsh never mentioned the Ibrox club at all, far less suggested that we were writing off both Hibs and St Johnstone and planning for cup final day.
That's an atrocious headline on a crap article.
This is that rag at its lowest.
There is no excuse for a headline like that, one which writes off a tough semi-final match as a foregone conclusion. I would hate to think this sort of arrogance was present at Celtic Park; I know it's not because Ange would not allow it.
The Record just presumes it will be a Celtic-Ibrox final; they hope that it will be might be a better way to put it because whilst our game does look straightforward enough, especially with St Johnstone having a few key injuries, the other semi looks a far more difficult prospect.
Celtic will take nothing for granted.
This is one of the critical differences between our club and theirs.
Our fans will sweat every minute until kick-off and then hope for an early goal to set us on our way. Their fans will just turn up expecting to win, and that is reflected in the fawning media coverage they get.
It is breathtaking arrogance from that paper.
Hibs ought to pin that headline to the literal dressing room wall.
They shouldn't need it, but every bit of fuel helps.