I am forever grateful to people who point me in the direction of a story, and today I'm indebted to my old man for directing me towards comments on the radio tonight which related to Celtic's alleged "97th minute goal".
This seems to have gotten under the skins of a lot people including Malky Mackay.
What I heard from my old man, and went to double check for myself, was that the goal was scored on 96 minutes … and five seconds.
So we weren't deep into another minute as some have suggested or edging closer to twenty which is what you'd expect from some of the hysterical over-reaction, but a mere five seconds over the minimum.
All this squealing over five lousy seconds.
You can't even use a finger to clean out the inside of your nose properly in five seconds.
Right there is the still photo of the ball coming across; look at that clock. 96:03.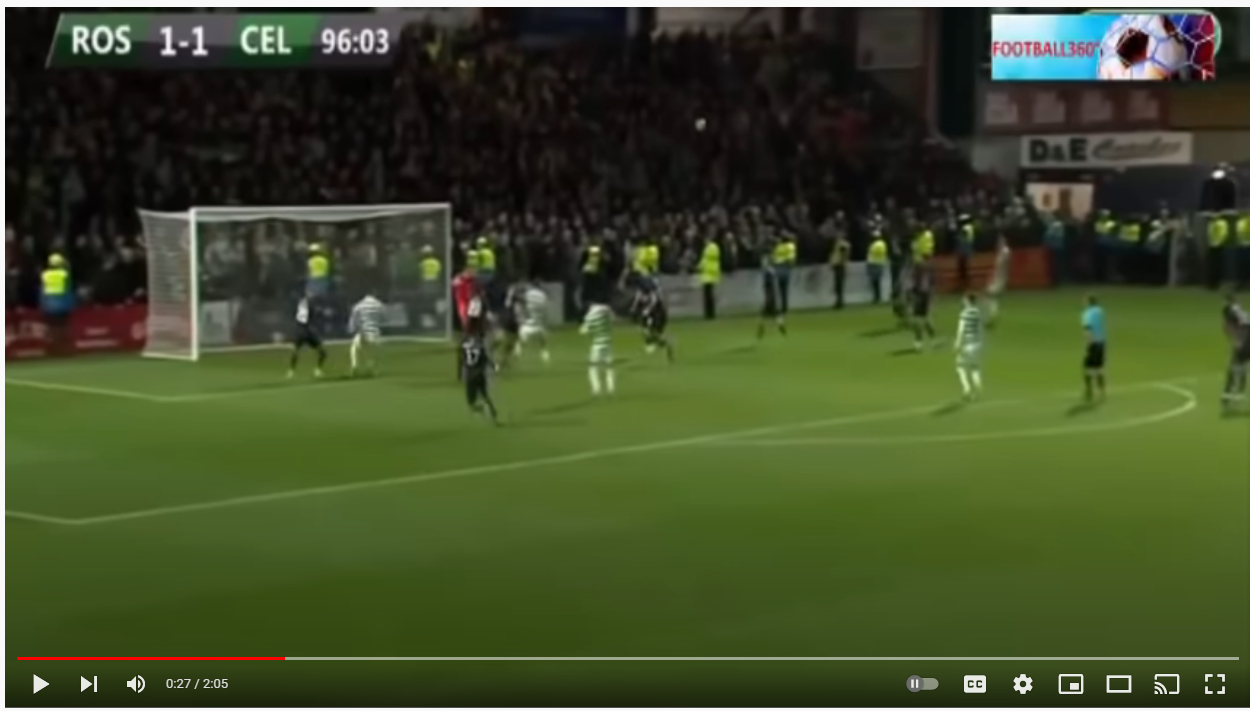 In just two more seconds the ball is in the net.
So honest to God, I don't even want to hear any more of this pathetic whinging.
It's quite amusing at the start, but it starts to grate after a while when it's the opening line to every snide dig at us.
As I said this morning, those added on minutes are a minimum and the ref is supposed to add time for stoppages, including free kicks, goal kicks and corners and there were a bunch of those in that period as we chased the winning goal.
Mackay in particular should be ashamed of his comments, because they were ridiculous.
He either can't count or doesn't know the regulations.
To suggest that we were the beneficiaries of some kind of outrageous and unpardonable decision is ridiculous when you consider the red card we suffered. Mackay's problem is that he had no plan to capitalise on a one-man advantage, and that Ange didn't back off from trying to win the game.
Everything else is a side-show.
Nobody is going to ask him why he didn't harder to win and why his side allowed themselves to lose the match so late, so of course the focus will be on Celtic getting some outrageous turn of fortune.
We got what we deserved, and so did they. I understand some people are hurting … but five seconds guys.
That's what these bitches are squealing about. Pathetic.