An arrogant boastful Ibrox tweet was this morning savagely slapped down by a reporter at The Athletic after it suggested that their club was the "first major European side" to celebrate its 150th anniversary.
As hilarious as we find the idea, the Athletic journalist actually seems to be rather offended by it, as a look at his profile makes easy to understand.
He blasted back with a reminder that Notts Forest is older, has two European Cups and a Super Cup to confirm their status … and were never liquidated.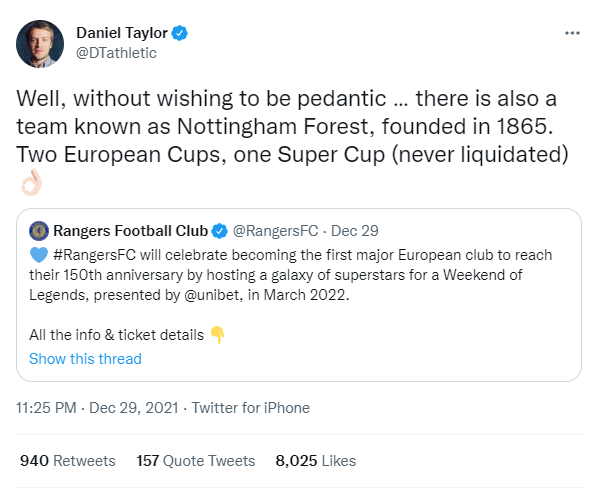 This is the kind of reply to that club which makes you want to give the guy a standing ovation. The cries of outrage from the Peepul are as predictable as they are funny; it's another example of that club and its hubris getting the response it deserves.
They go on and on about this "150 years" stuff so much you might think they were overcompensating. I think it's interesting that the "glamour game" they are lining up for this is between two teams of old crocks and not some European giant.
Obviously, their arrogant tweet has had other responses – many of them from Forest fans who are amazed at the egotism of it and, of course, from dozens of Celtic fans with wee reminders of some things that the Peepul appear to have forgotten.
Like all of this …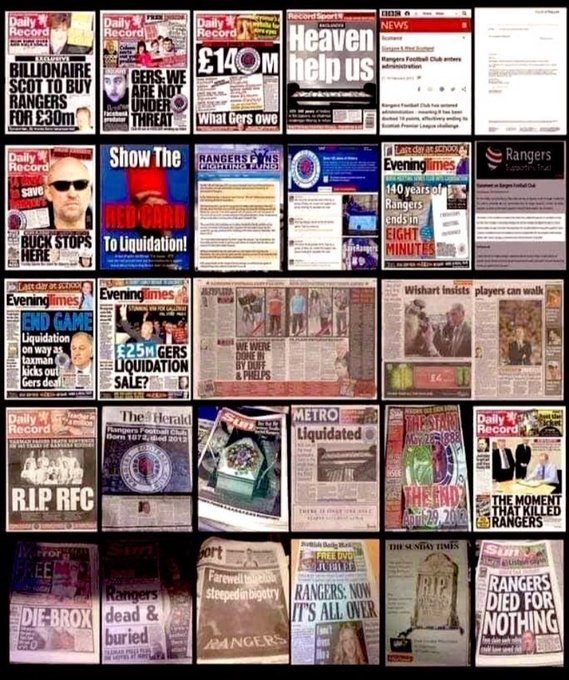 They really do enjoy embarrassing themselves, don't they?