Many of the media reports on the Australian player who signed for Middlesbrough yesterday seem almost incredulous.
It's a ridiculous decision that he's made, and I wrote yesterday about it after Chris Wilder had said that the move wasn't motivated by money.
There's a good reason he wants to play down the significance of the cash.
I'll get to it before the end.
Yesterday, after confirming the signing, Middlesbrough took an un-necessary shot at Celtic over it,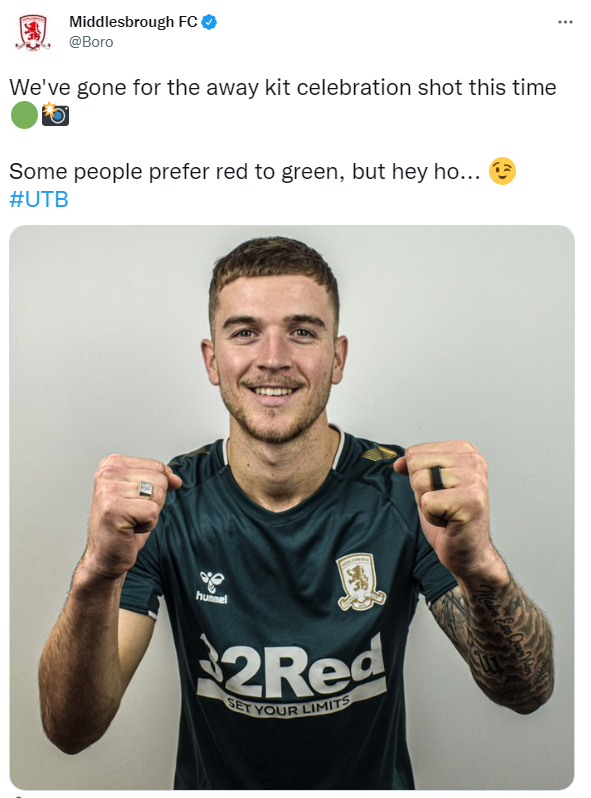 It was a chickenshit stab at us.
Remember the origin of the word; a military term for something small-minded, trivial and petty.
That's their club in a nut-shell if this is how they act.
Football clubs with a bit of class don't do this stuff. Boro are not a special club by any manner of means. They have never won the top flight title. They have never won the FA Cup.
They have a handful of second tier honours and a solitary League Cup, won in 2004, which was the last time they got their hands on silverware.
I chose my picture for this article very carefully; that's our boss, holding a trophy, won just weeks ago.
Just in case any readers from Teeside have forgetten what a manager with silverware looks like.
Their "importance" comes from geography; they are on one side of the English border and we're on the other.
They make think that makes them special, but it doesn't.
They aren't even a backwater team in their own nation. This signing will not change that. Sitting 7th in the Championship right now, they are a long way from the Promised Land they seek.
And let's be honest; what is the Promised Land they seek? Premiership football? To do what? Battle at the bottom of the table until they get relegated again? Exciting stuff. What a big decision he has made.
No trophies loom in his future.
No European football either.
Their advantage over is us is that they are willing to spend stupid money.
It's not really an advantage at all, of course. It's madness. On top of that, the club has had gone through a half dozen managers in the five years since they dropped out of the top flight … the club is a mess.
Let's get real for a minute; since their official Twitter feed thought they'd take a swing, let's swing back.
An analysis of their club position last year showed gross debts of over £100 million.
The Football League has them under scrutiny for financial fair play violations right now … if their manager seems frantic to avoid big media stories about how much they are paying for this guy it's because the league body knows they are over the limit.
Like our city rivals, they are a "jam today and oblivion tomorrow" kind of club.
So for a while, yeah, some people will "prefer the red" but my money is on them bathing in the red soon enough; the red ink when the creditors come calling.
But before that happens, the Football League itself will probably deduct them points.
And ergo, that's the end of the EPL dream for a while.
We'll see who's laughing then. I'll give you a clue; it'll be us.
This article was published on Saturday. It's Monday night and their fans are still complaining about it. I consider that a job awfully well done.