Chris Sutton has today called upon Celtic to request a postponement of the game on 2 February, due to international commitments.
He's jumping the gun a bit, since no player has actually been called up yet, but let's not kid ourselves here; it's increasingly likely that key players aren't going to be in the team for that game, and the surrounding fixtures.
We will have at least three out, which puts us in a place where the postponement of the fixture is something we have a right to, and something we might well consider.
The time-frame is short; we would have to give the league as much notice as possible.
We'd also have to consider Sky, who aren't able to block it but who would need to find a new slot in which to put the game. These are not modest considerations.
I personally don't think we will do it.
As to whether we should, that's been an evolving thing.
I was never opposed to this; I would support the club either way. But I've come around to the view that it should depend on how many players we have out for the match.
If it's five or more then it's something the club has to consider; nobody can realistically say that it's right for us to go into that game missing half a team when a specific protection exists for this explicit purpose in the regulations.
This is not a loophole. It is not a Get Out Of Jail Free card.
Releasing players for international fixtures is recognised as a positive act, one that helps the sport.
The regulation exists so teams facing this situation aren't tempted to invent various pretexts for not letting their players go. The same rule that protects us protects every other side in the game.
Furthermore, it has been used by other clubs.
Ibrox itself hilariously used it when they were a lower-league side … if the cast of The Adams Family want to accuse us of "running scared" well that'll break our hearts, but I've heard of few things more cowardly in my life than what their club did when they requested the postponement of games whilst in the second and third tier.
And there was no £40 million Champions League pot of gold up for grabs there.
Celtic must do what is in Celtic's own best interests here.
This is serious business, and as long as we're not pissing on the rulebook we should act like it.
The manager will be confident that he can put out a team and win that game either way; I think he's right. But we need to examine the calculus of risk, the gap at the top of the table, and the impact on the squad.
These are the explicit circumstances that the rule exists to provide for. This is precisely the sort of scenario that was envisaged when they were written into the book in the first place, and we should not be in the least bit shy if we ask for the activation of this clause.
Sutton may have jumped the gun, but he has a point and we all know that he does, and no whingeing or whining or sneering from Ibrox or anywhere else should dissuade us if the manager looks at the team sheet and feels that this is a necessary step.
Should Celtic Be Considering A 2 February Postponment?
Yes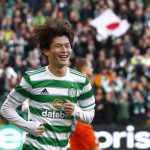 No