During some festive refreshments with James last Wednesday evening, we were reflecting on the events of the season so far.
To say that at the beginning of the season I was low on optimism would have been putting it mildly.
We talked about what I had thought could be achieved, and he asked me to write this piece on it … a sort of report card on the manager and how he has done in his short time in charge.
Following the catastrophe of last season and the botched attempt to appoint Eddie Howe, the prospect of a new season with an unknown manager and what seemed like an entire squad to build filled me with a sense of trepidation.
Given the scale of the task facing us back in July, I felt that it was unrealistic to view a league win as the sole criteria for success.
I thought back on a series of targets I had previously written down for the season; after some searching, I looked back through old messages to find it and see how we were doing.
This article will go over those targets, and analyse how well we've met each of them.
There are five in total. I daresay other supporters had their own ideas, perhaps along similar lines.
You can be the judge of how good they are … and how close the manager has come to fulfilling all of these objectives so far.
A TITLE CHALLENGE TO LAST TO THE SPLIT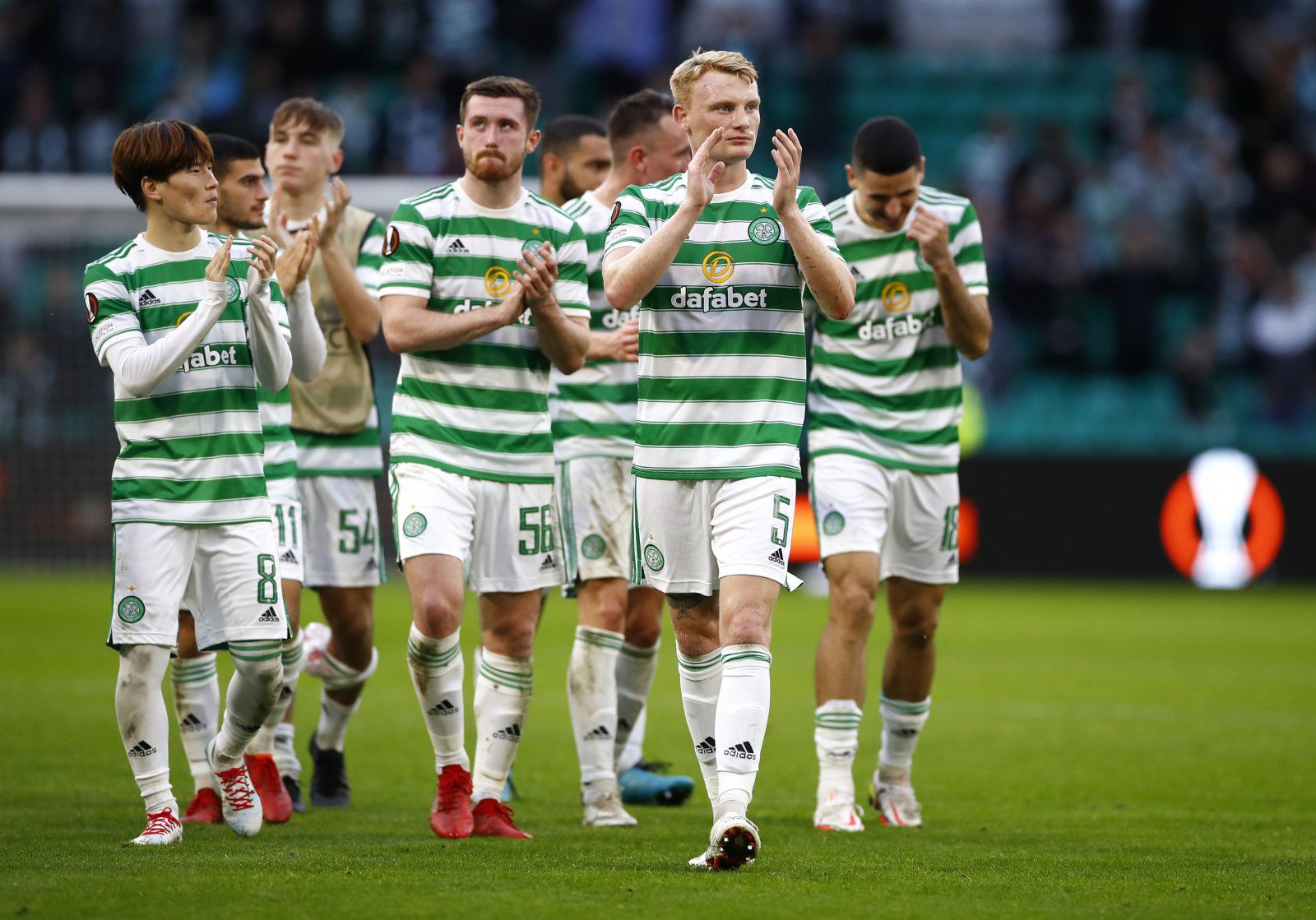 Following our defeat to Midtjylland and our opening day loss to Hearts, I made peace with the possibility that, realistically, winning the league may be beyond us.
Given the significant advantages that we have had over our rivals over the past decade, it is a source of huge shame that we should be in this position but given the omnishambles that he inherited, it was impossible to deny the scale of the task that Ange had ahead of him.
With the exception of McGregor and Turnbull, there appeared to be a distinct absence of players who would have been considered "Celtic class". It should be noted that at this point, I had written off Rogic as a player that had a significant future at the club and the idea that Ralston was anywhere near the required standard appeared to be laughable.
However, despite my misgivings, there was also a sense that last season's league table had been something of an outlier that did not accurately reflect the gap between us and the other lot.
Given the extreme peculiarity of last season's circumstances, the sense that we had performed as bad as it was possible for us to perform and that they had enjoyed the sort of dream season that only happens a few times in the lifetime of a football fan, I did not think it was an unrealistic expectation that things could be a lot closer this time around
Evaluation:
On the evidence of what we have seen so far this year, I think that we can be cautiously optimistic that we are capable of making things a lot more uncomfortable for the Ibrox club as we approach the end of the season.
I still think that the squad that Van Bronckhorst has at his disposal is worthy of respect and the fact that they have managed to cope with a mid-season managerial change with minimal disruption is impressive.
A 6-point gap at this stage of the season is significant and if I am absolutely honest, I think that overturning it will be a huge ask.
With three derbies left to play, I do not necessarily think that it is a task that is beyond us but there is a huge amount riding on these games.
The draw with St Mirren turned this from a "can't lose" game into a definite "must win".
My assessment of the situation is that with 9 points available against our biggest rivals, we need to take 7 to have a realistic chance of returning the title to Celtic Park.
If we can do this, then we have a Battle Royale of title race in store.
Ange is well on course to achieve this target.
GETTING THROUGH THE EUROPA LEAGUE QUALIFIERS WITH A RESPECTABLE SHOWING IN THE GROUP STAGES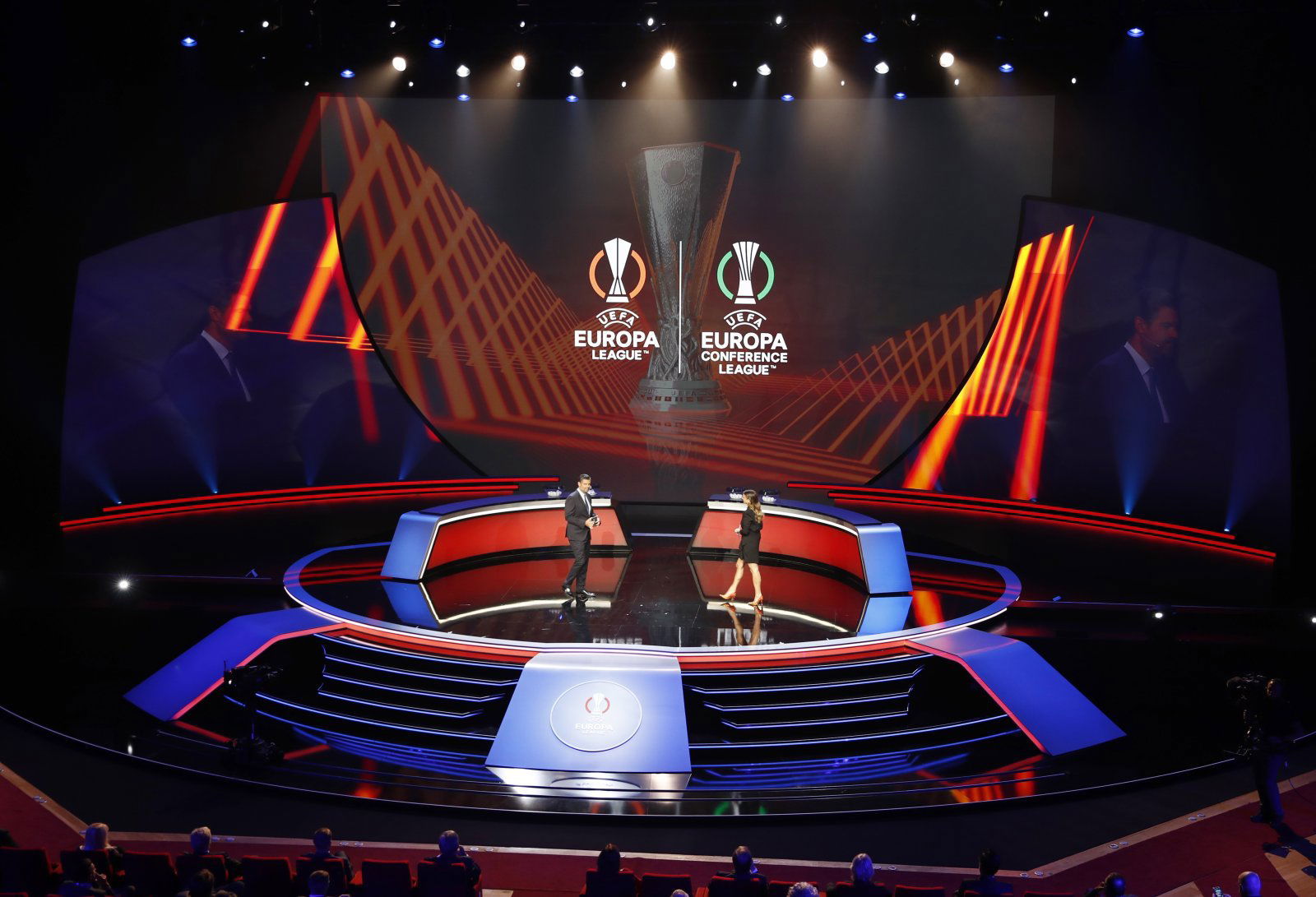 Given the gap between us and the other lot last season and the prospect of £40 million worth of Champions League money on offer to the victor, it was not unreasonable to conclude that the Europa League was low down on our list of priorities for the season.
While I understood the rationale behind people who felt that we should be putting out reserve teams in the group stage to save precious energy for the league campaign, it was not an assessment that I entirely shared.
European football is part of our DNA as a football club and I feel that it should be given the respect that it deserves.
I also think that success at European level is crucial for the development of our players and wins at this level feed into a feel-good factor at the club.
Evaluation:
Undoubtedly this target is one that has been met without any equivocation.
I will admit to feeling daunted by the prospect of a group containing top German and Spanish sides but we ultimately gave a very respectable account of ourselves and going out on 9 points is unlucky by anybody's standards.
The only black mark against us in the group was a 4-0 mauling to a very good Bayer Leverkusen team at Celtic Park but I think that it is fair to say that they were the absolute worst team for us to be playing early in the tournament while our defence was being comprehensively overhauled.
I think it is fair to say that Ferencvaros were a poor opposition but given the way that we were unceremoniously dumped out of Europe by the same side last year, the fact that we comfortably beat them home and away this time around is a clear sign of progress on our part.
I felt that in our away games against Betis and Leverkusen, the team gave a good account of itself and was undone by defensive naivety and poor game management.
However, I would hope that this is all part of the learning process for this young team and we will be all the stronger for the experience.
Our success at this level has seen us with Conference League football to look forward to and while it does not have the gravitas associated with other European competitions, I think that it is a tournament that we could potentially go far in, although I am undecided as to whether the Tirana Tigers or the Tirana Piranhas has a better ring to it!
INTEGRATING NEW SIGNINGS TO GIVE US A FOUNDATION TO BUILD ON FOR 2022/23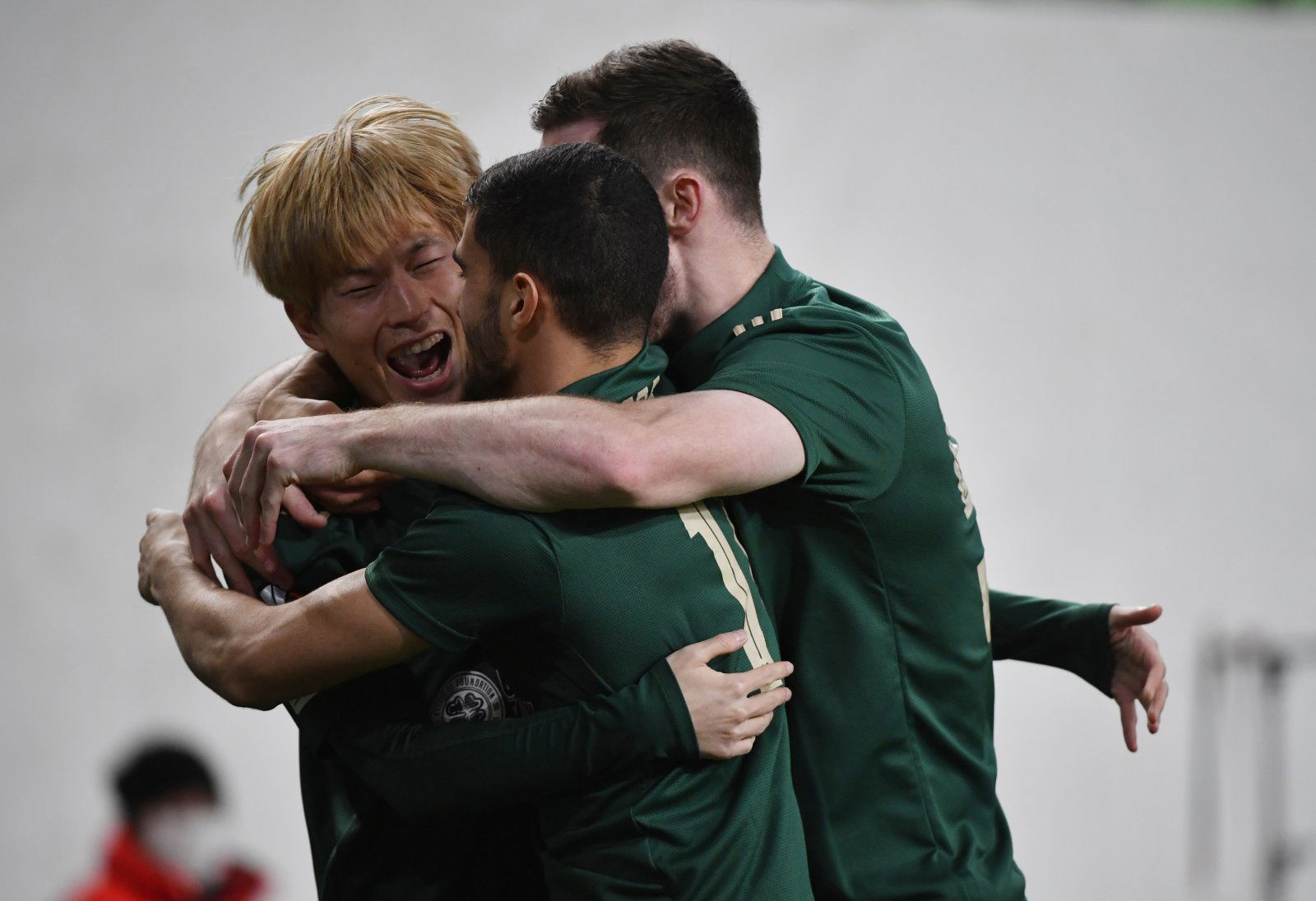 As I have already alluded to, I was very concerned about the state of the squad at the beginning of the season.
Our appalling recruitment at the 2020 transfer window had left us with players not fit for purpose (Barkas and Ajeti), loan signings who were unworthy of signing on a permanent basis (Duffy and Laxalt) along with a group of players who did not particularly want to be here (Edouard, Christie and Ajer).
When you also considered the impact of losing Scott Brown, our captain, leader and talisman of the last decade, I feared that the rebuilding process could be long and torturous.
Evaluation:
Given where we were 6 months ago, I feel that it is undeniable that the progress that Ange has made in rebuilding the squad has been remarkable and that the journey that we are on under him is well ahead of schedule.
In order to do this, we really needed our experienced players to step up and lead by example.
Tom Rogic is a player who has always struggled with his fitness and one of the most pleasing aspects of the season so far is to see him have an extended run in the team and for us to see him consistently play at the level that we have always known that he is capable of.
A concern of last season when Scott Brown was injured was whether or not Callum McGregor was capable or not of really stepping up to the captain's role or whether the weight of the armband was going to be too heavy for him.
However, I feel that he has answered all of his critics here and has really been able to lead by example.
Calmac is not a shouter or bawler but I feel that the signing of Joe Hart has taken a lot of this pressure off him.
You don't get the number of England caps that Hart has achieved without having something about you and along with his leadership skills, he has reminded us of what a fantastic shot stopper he is.
This has given some real confidence to our defence, and this has been complimented by the excellent acquisition of Cameron Carter-Vickers who has a lot to do with the fact that we currently have the best defensive record in the country.
The rebuilding process was never going to be an easy one and it was always likely to take more than a single transfer window for us to fix the problems that Ange inherited.
With the combination of new signings, seasoned veterans and a few revelations within our ranks (a special mention to Tony Ralston here), the rebuild is progressing well ahead of schedule and we can only hope that our new Japanese trio will help us in this process.
FOOTBALL THAT DIDN'T MAKE ME WANT TO CLAW MY OWN EYES OUT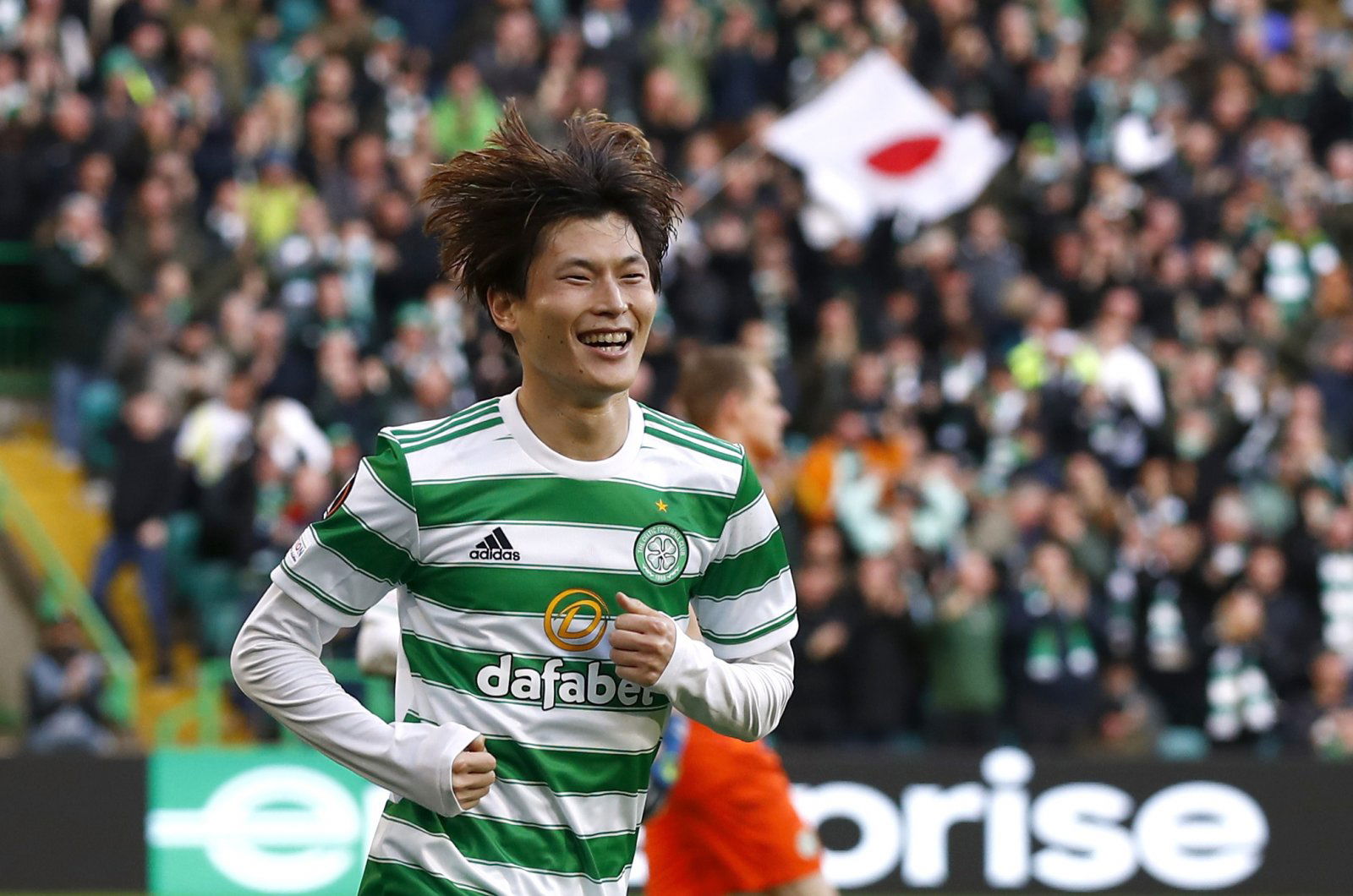 It's important never to lose sight of the fact that above all else, football is an entertainment industry. Among the many galling things about last season, the worst thing was that the football was utterly painful to watch.
Slow, ponderous, predictable and turgid stuff.
While I had misgivings about the appointment of a manager with minimal experience of European football, one of the most appealing things about his reputation was that he appeared to have a track record of managing teams that play attractive and entertaining football.
Evaluation:
In order to be successful in this respect, Ange needed to bring in players who were able to play the kind of high tempo football that Ange wanted to see. This has been made possible by two signings in particular; Kyogo and Jota.
Kyogo has been an absolute revelation.
Within his first few games, there comparisons made with the King of Kings.
These seemed utterly hyperbolic and unhelpful at the time but when you watch his movement, intelligence and technique, these seem less ridiculous with every passing week.
The two finishes in the League Cup final in particular were undeniably Larsson-esque and in the short time that he has been at the club, he's been an absolute pleasure to behold.
One of the big challenges that we have experienced over the last month has been the absence of Jota. He's another player that really gets fans off their seats. His skill bamboozles the opposition and while it is very easy on the eye, he also has a deadly final product.
Here's hoping that he can get back to fitness in time for the return after the winter break and if he can demonstrate the kind of form that he was showing before his injury, tying him up on a permanent deal has got to be our number one priority in the summer.
Generally speaking, the difference between watching us this season compared to last year has been night and day.
I would recognise that this has been a tougher watch over the last month or so when fatigue and injuries have made it difficult to get any level of consistency in personnel but I think that Ange has more than lived up to his reputation of putting out teams that like to play "the Glasgow Celtic way".
A TROPHY OF SOME DESCRIPTION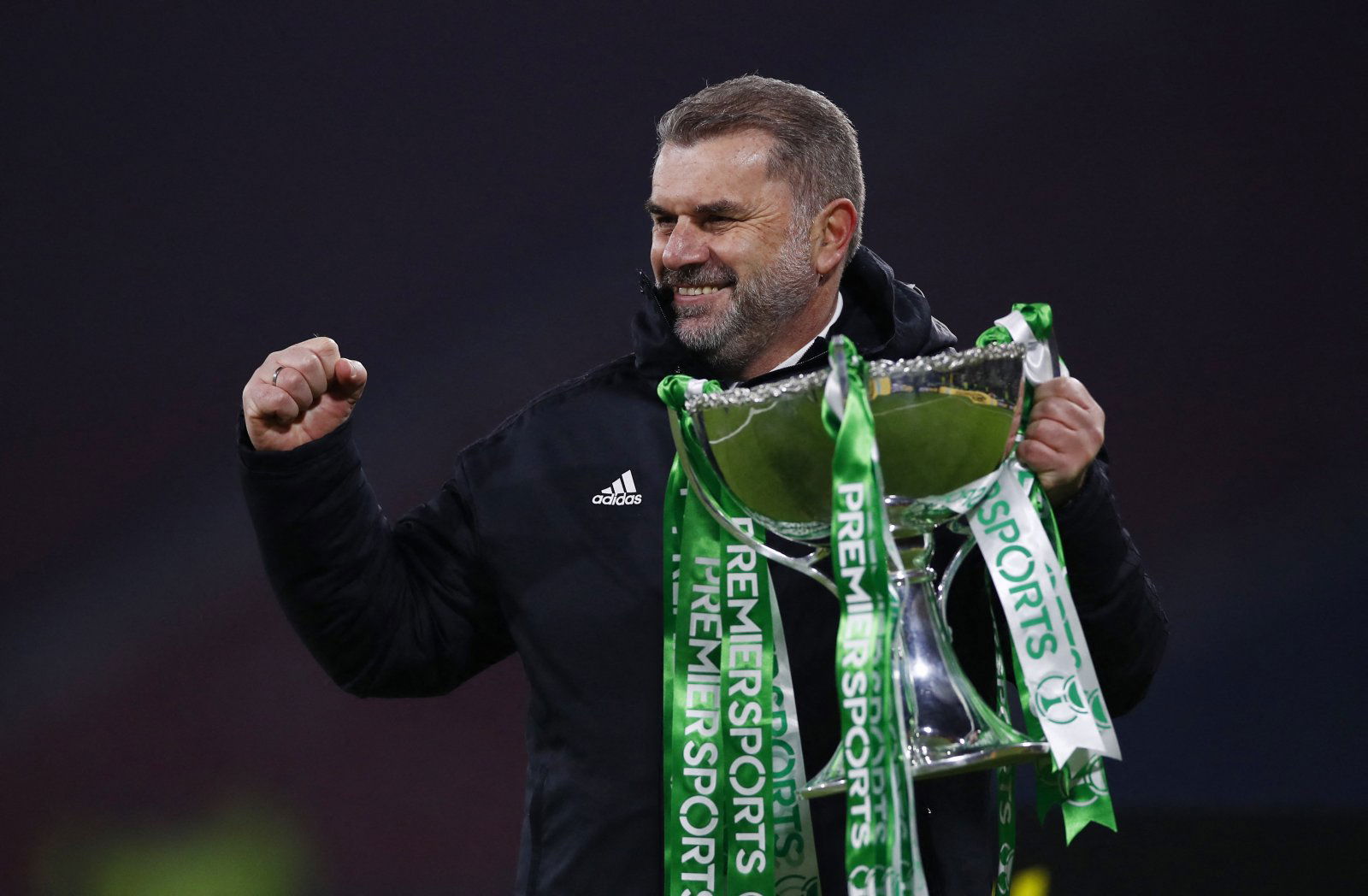 No point even debating this point, Ange has delivered at the first time of asking.
One of the few consolations of last season was that even if we had been winning trophies, doing it in empty grounds would have felt like a slightly hollow experience (who wants to be the "behind closed doors champions" anyway?).
Therefore, the early Christmas present of the League Cup Final win in front of a packed Hampden was particularly satisfying.
HIbs were dogged opposition and I feared the worst for our depleted team after going a goal down but we showed real strength of character and our man from Japan was ultimately the difference between the two sides.
Evaluation: 
A success. No further words seem necessary; that picture says it all.
For Ange to have done this so early is a major achievement, and one that will set him up for the future with confidence.
SO HOW HAS ANGE DONE OVERALL?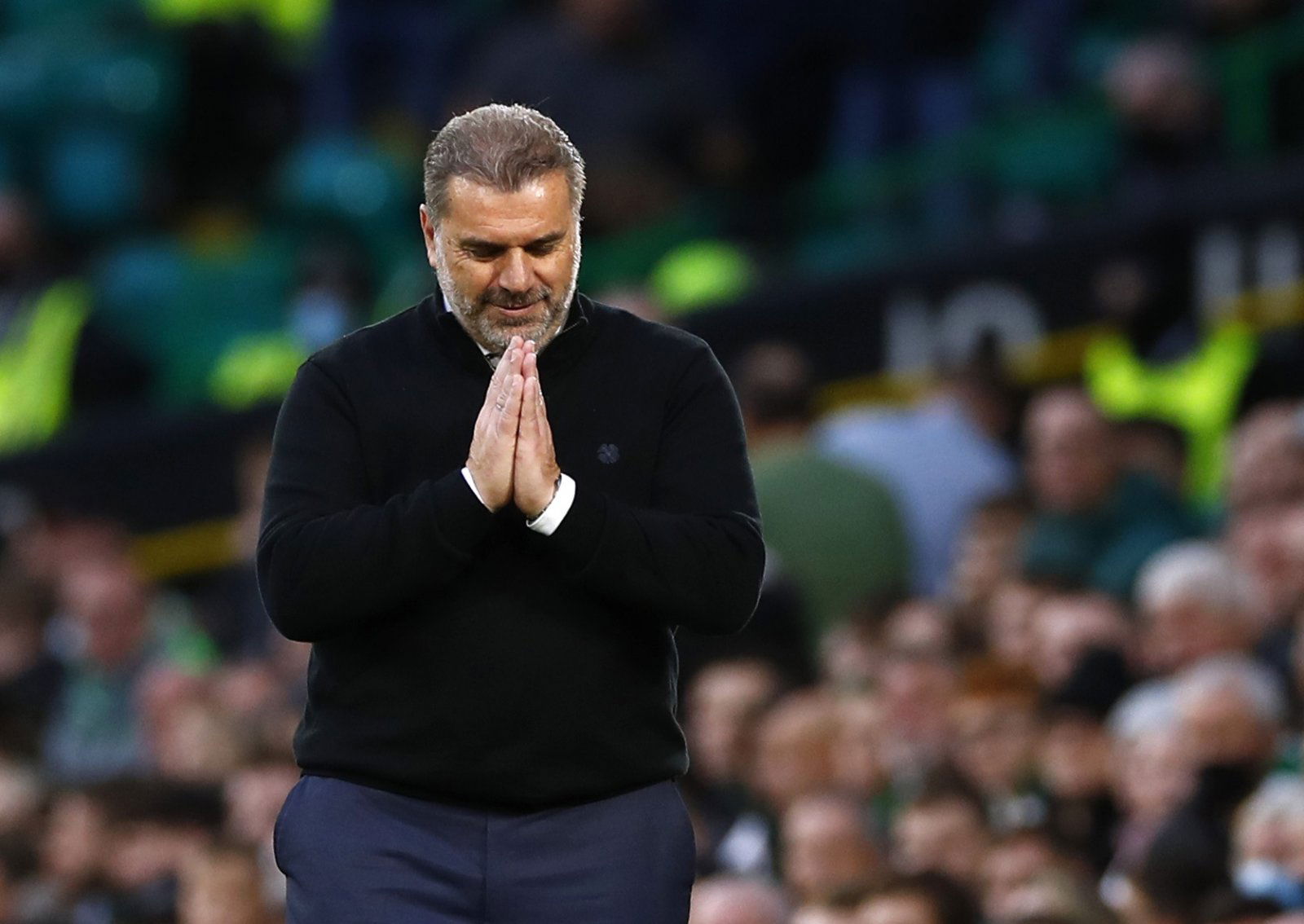 Overall, I think we can be very happy with the direction of travel under Ange.
We had a sluggish start to the season which was seriously hindered by his late appointment and the lack of transfer activity before the beginning of competitive fixtures.
This may be something that we live to regret by the time the remaining honours are being handed out at the end of the season.
However, these are factors beyond the manager's control and despite my initial reservations, I am in no doubt that we have the right man at the helm going forward.
We have come through a lot of adversity (not least our terrible injury record) but we are still very much in the title race.
A lot of this will ride on us finally getting the derby hoodoo off our back on 2nd February but if we can pull this off, there is every chance of it being a very happy 2022 for the Bhoys.
Jonny Garner is a Celtic fan from Glasgow. This is his CelticBlog debut.