Just then, as I was finishing an entirely different article, my sister drew my attention to the most astonishingly petty act from the Ibrox club in a long, long time. She found these two Tweets and thought she'd pass them on to me.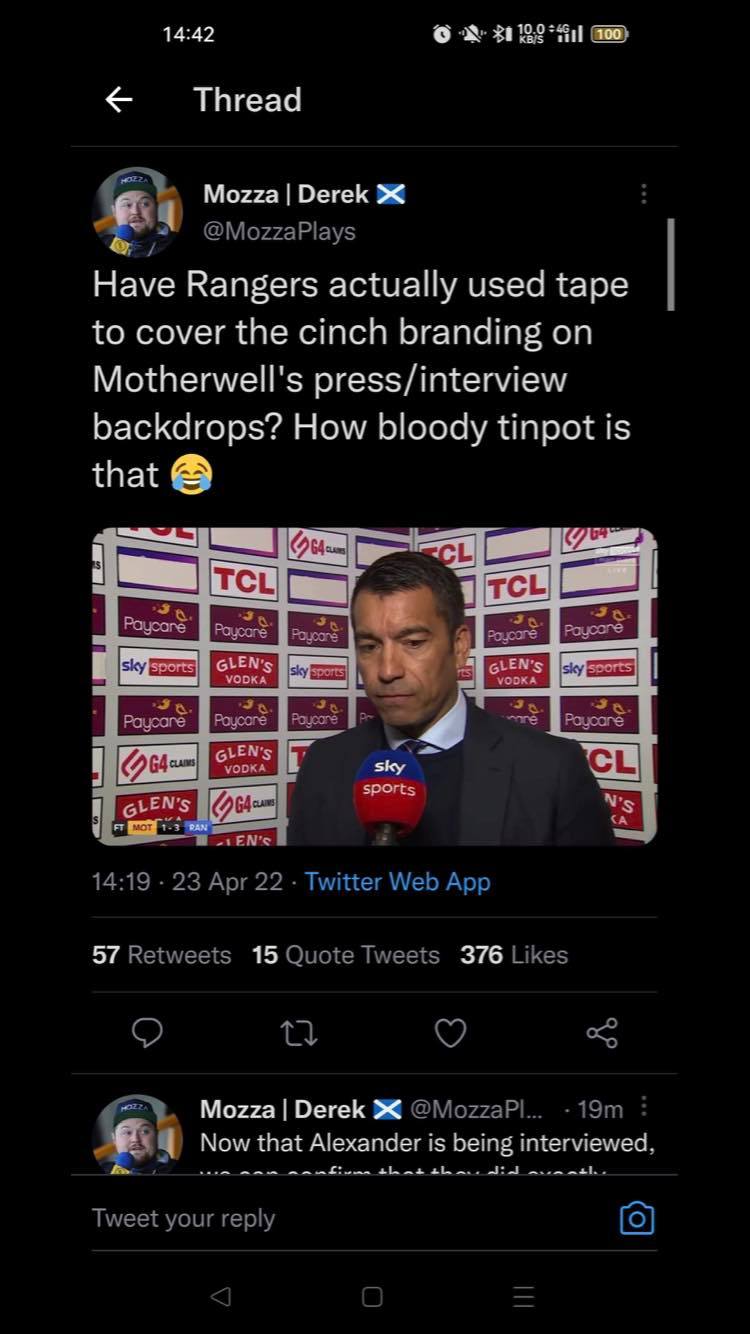 As you can see from that one, Van Bronckhorst spoke in front of an advertiser's board in which the league sponsors logo is covered up, on every single square, by pieces of tape.
This, don't forget, isn't even their ground but that of Motherwell.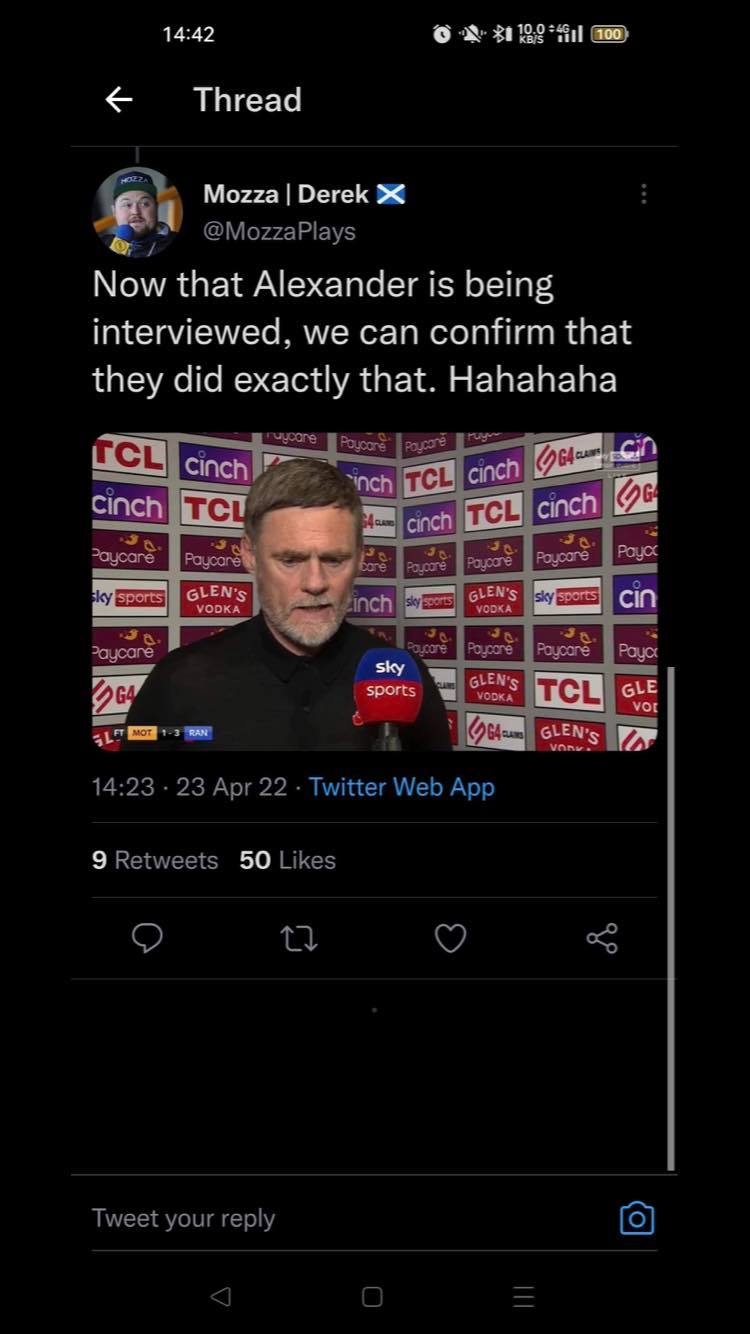 That picture shows that those squares then had to be uncovered for the Motherwell manager's own interview.
Which means someone actually got paid today to basically do that. Someone, hopefully from Ibrox's own media team, was given the duty of poking the SPFL with a stick.
Earlier in the week I wrote a piece about appeasement policy and how in the case of Ibrox it has led, inexorably, to the point where they simply refuse now to act with any sort of integrity.
This is a sterling example of it. They wouldn't even sent their manager out there to talk in front of a board in which the league's principle sponsor has its name.
What in the name of God must cinch think of this? How in the Hell are we ever supposed to find people to invest in the game when the second biggest club in the country behaves in such a shabby manner, embracing chickenshit as its official club policy?
People who regard Scottish football as a backwater would do well to focus on that act of pettiness and spite. It is the mark of a club with an absurd insular mentality, but worse than that is that the league permits this club to behave in such a manner at all.
They are a joke, and the problem is that with this kind of behaviour they make the rest of the game into a joke as well.
They really need to be stopped before they do more damage.