We are a tolerant and understanding support, and when one of my mates sent me a bunch of the hack's predictions – made at the start of the season – in which each and every one of them said that the Ibrox club would win the title, I smiled.
People are entitled to their opinions after all, and those gelled with what a lot of Celtic fans might have believed.
Only one of those predictions stood out; that of Hugh Keevins, who predicted the Ibrox club first and Stephen Glass's Aberdeen second.
He had us in third.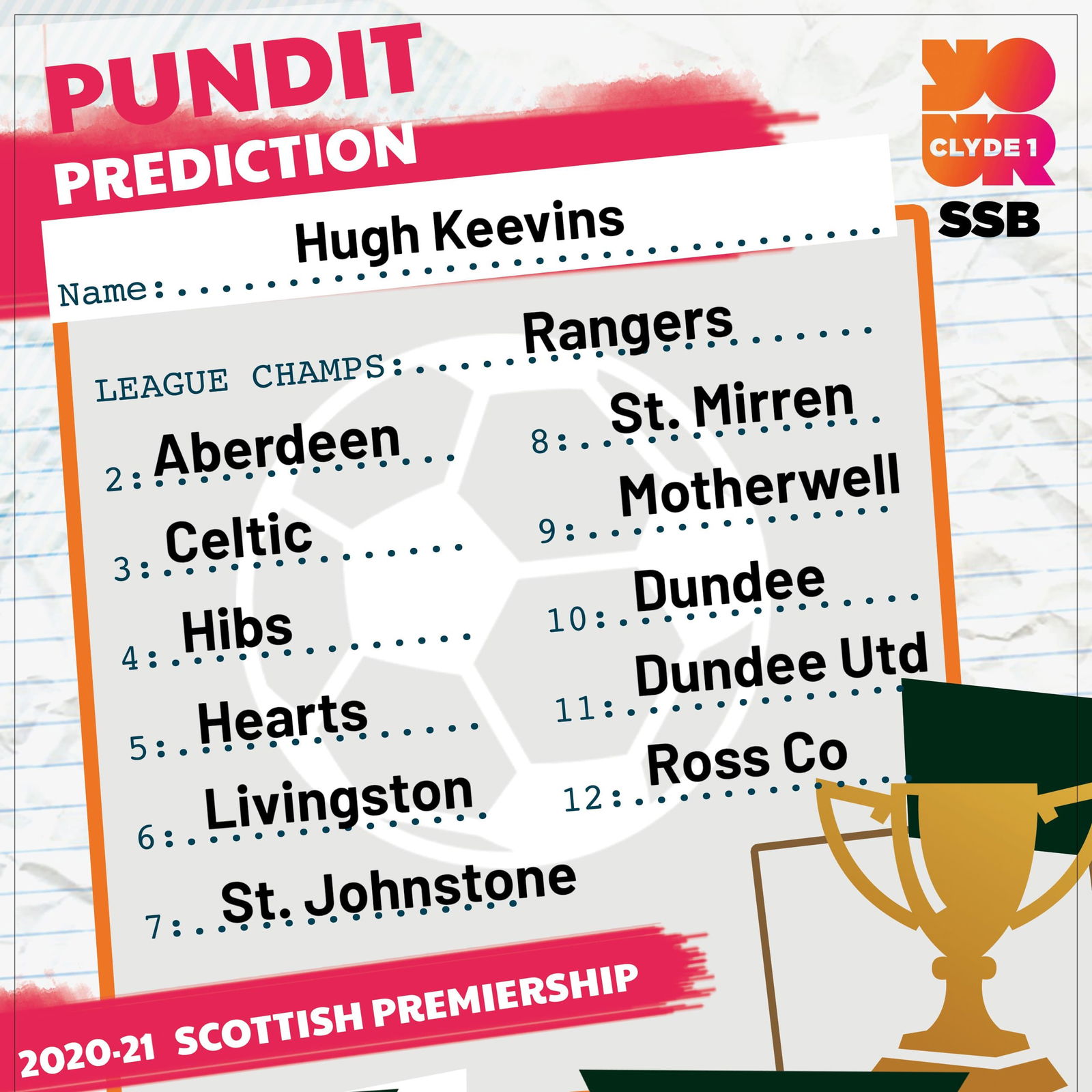 He only changed that prediction once; a matter of weeks later when he wondered if we might be fourth.
I have no problem with people jumping the fence. I have no problem with those who switched their predictions in January.
But Keevins didn't in January because he never accepts getting things wrong.
He was asked then whether he thought the Ibrox club would still win the title, and he did. Indeed, he predicted that Van Bronckhorst's side would not lose a game, just prior to them coming to Celtic Park and getting well and truly scudded.
But nobody asked him – and nobody will – how his prediction about us coming third was going to pan out. Because that wasn't a prediction but screeching attention seeking, Keevins rattling the bars of the lunatic cage. The ultimate proof that this yahoo cannot be taken seriously, no matter how seriously he takes himself.
When you listen to Keevins, he always sounds articulate and semi-intelligent only after the fact. He is great at Stating The Bloody Obvious, but then you could get that sort of intellectual heft by asking the drunkest guy in the pub.
So no, he doesn't get to jump on the bandwagon.
He doesn't get to say "I got it wrong," because getting it wrong is tipping the Ibrox club to win the title.
He didn't get it wrong. He got carried away in his anti-Celtic rhetoric. His outlook is poisoned by his virulent detestation of those who rule the roost at Parkhead and have disdained him for years.
Worse, he masquerades as a journalist although it's quite clear that he does not know the first thing about the sport he has spent his adult life reporting on. His level of cluelessness is extraordinary.
He is not even a joke any more.