The Ibrox PR department is incredible, folks.
They have once again managed to heap a large helping of embarrassment onto their own fans with a quite ridiculous announcement today; they are extending the season ticket renewal deadline because of the Queen's Jubilee.
You could not make that up, but in case anyone thinks I am here's the tweet.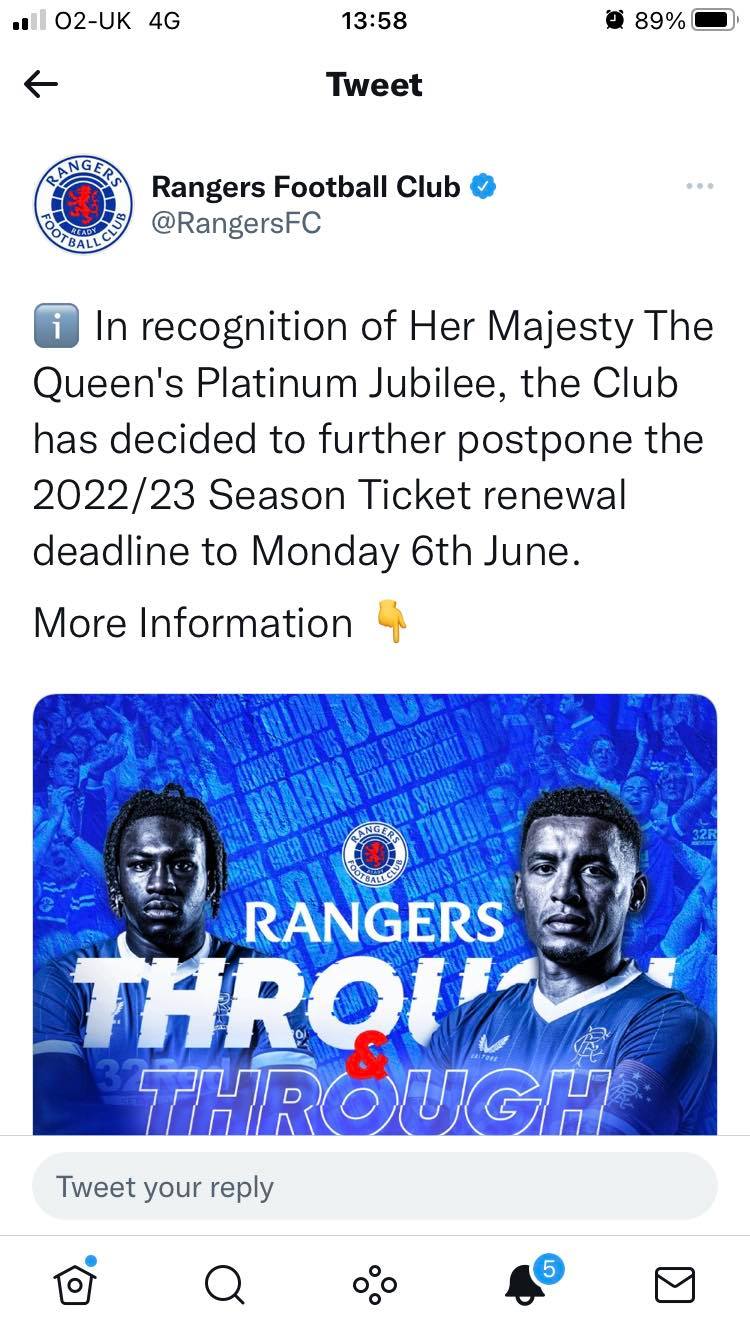 They are a parody of a football club, they really are.
Who is an announcement like that for? Which tiny strand of their support actually sees that and thinks "I am proud of the club for this"?
Who does it appease? What do they hope to gain?
It is not a controversial decision or one that shows them necessarily in a bad light … but it's forelock tugging subservient guff which doesn't belong in the modern world.
Just last week this club was trying to sell itself to the rest of football as a European finalist and one looking to the future. In the aftermath of their defeat they are reverting back to this, to backward facing, insular nonsense, playing the Queen and Country card.
It makes you wonder just how stupid the Peepul in charge over there are.
The whole club is anachronistic.
At a time when most people are moving away from these kind of pitiful sentiments their club embraces it ever tighter.
And yes, some of their fans are embarrassed by this, and they should be.
The DUP PR man really does work hard to earn his wages. Unfortunately, almost everything that comes out of their media department is as batshit bonkers as this.
What a club that is. What a club it tries to be.