You have to hand it to the media; they know how to dredge the gutter.
Especially those papers which perennially operate from there.
We all know that The Sun is the one most football fans associate with that gutter. It is no surprise to find their Scottish rag swimming in the sewer this morning with a diabolical headline.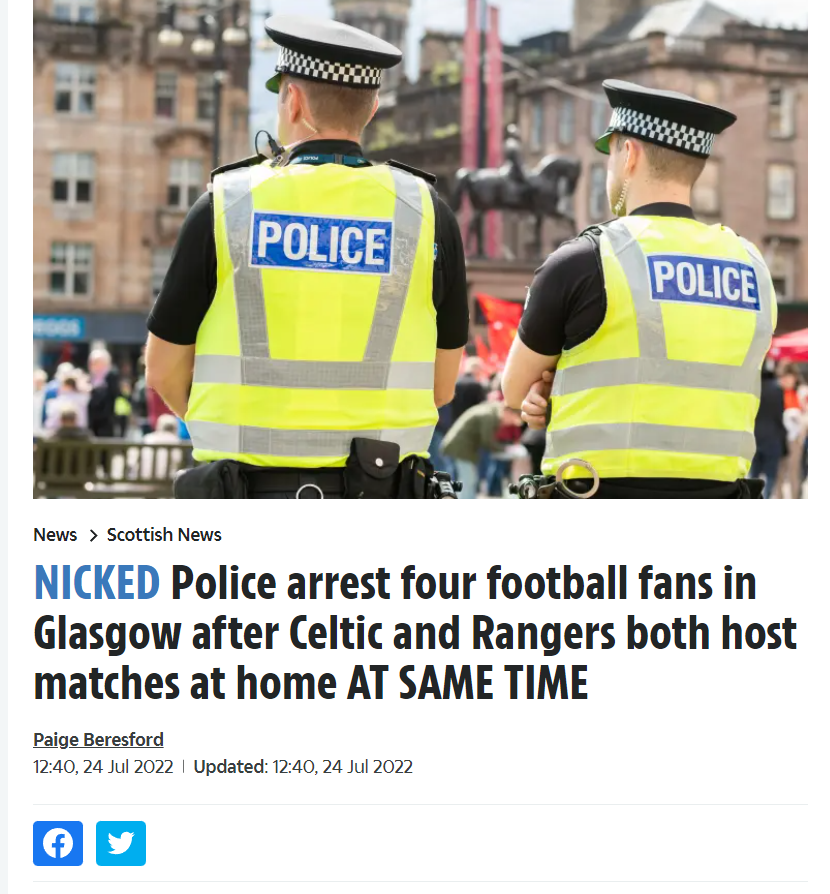 Would you look at that for God's sake?
Running battles up and down Paisley Road West, miles from our ground, but right next to theirs. Their fans, caught on camera, fighting with Spurs fans. Their forums openly boasting about it when they aren't looking for other people to blame.
And The Sun tries to drag us into this with them? That's ridiculous. That's the tabloid press in Scotland at their absolute worst, actually spreading the blame instead of tackling the people directly responsible for it.
Celtic fans were only interested in watching our team yesterday.
If others wanted to beat the shit out of each other on public streets that's their own affair and the disgrace reflects only on their club.
We weren't part of it. We want no part of it.
That rag owes Celtic and our fans an apology.
How dare they try to paint us as somehow involved in those ugly scenes, which took place at the other side of the city and didn't involve us at all? Police Scotland's statement on the violence paints an appalling picture of what went on, and everyone knows who was involved in it.
The Scottish Sun is a gutless newspaper which refuses to name the actual culprits.
It's one thing to refer to them as "football fans" without actually stating what everybody already knows – that it was Ibrox's thug element directly involved.
It is quite another to make us a part of their disgrace.