The Lawwell-SFA Letters 2017.
Between July and September 2017 these astonishing letters were exchanged between Celtic and the SFA.
The first was sent by Peter Lawwell, on 25 July, following the Supreme Court Big Tax Case verdict. In this letter, Peter Lawwell requests that the SFA set up a commission to investigate in full the events of the EBT era.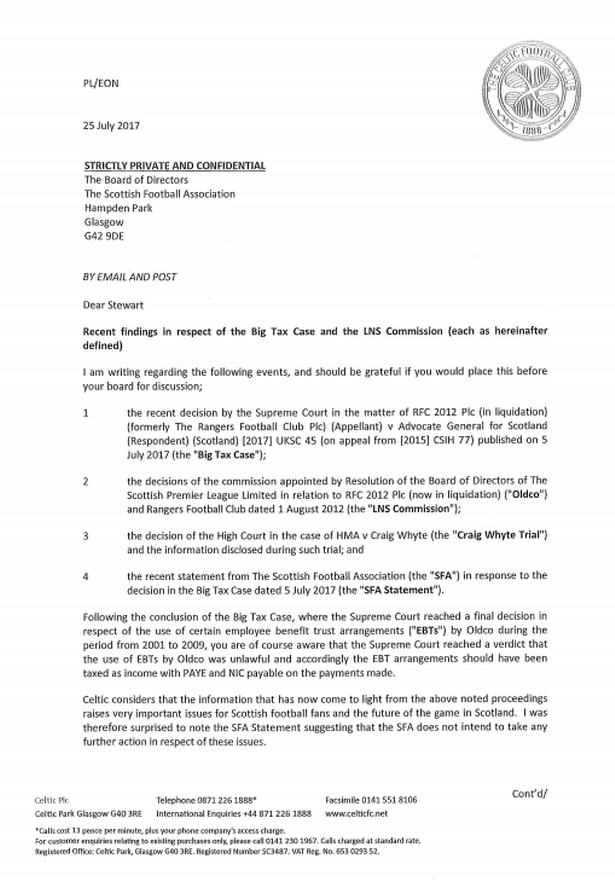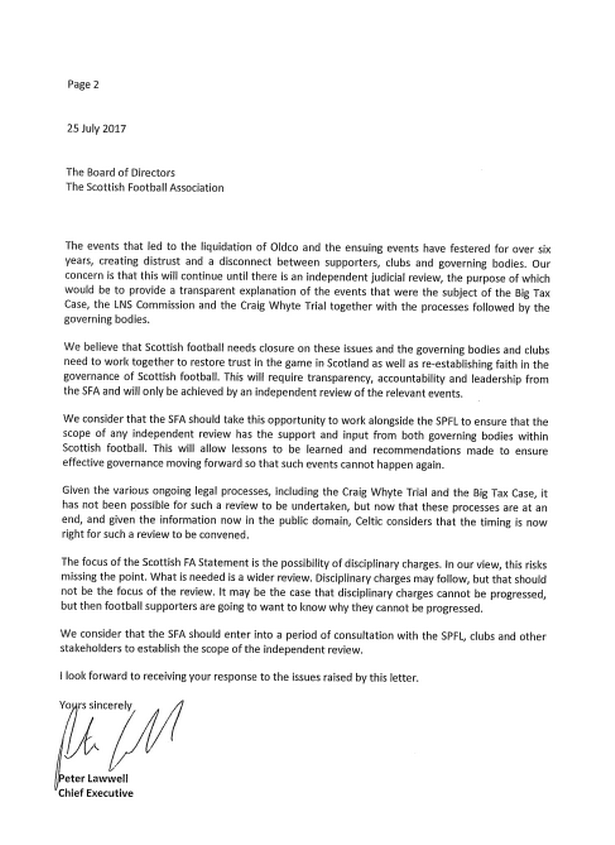 On 18 August – notice the time difference, more than three weeks – Regan responds thus.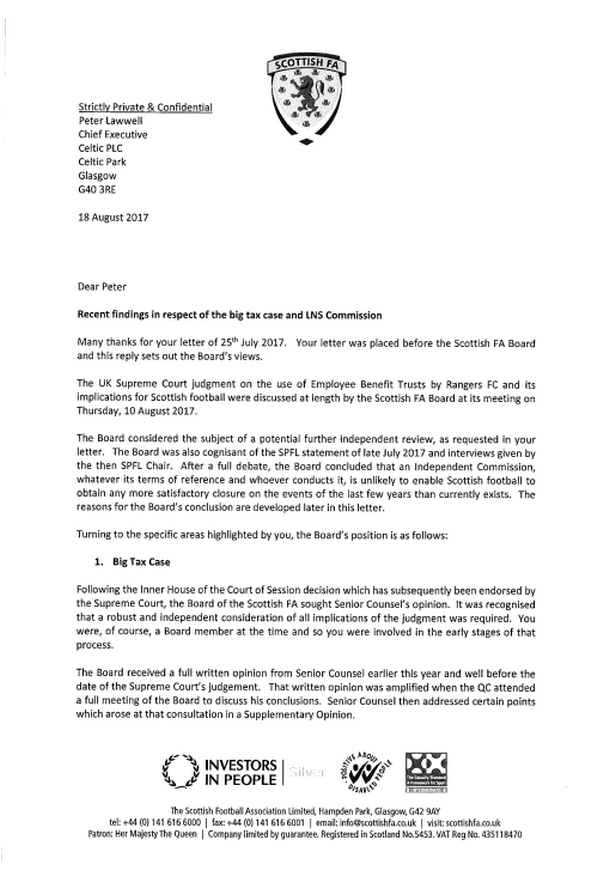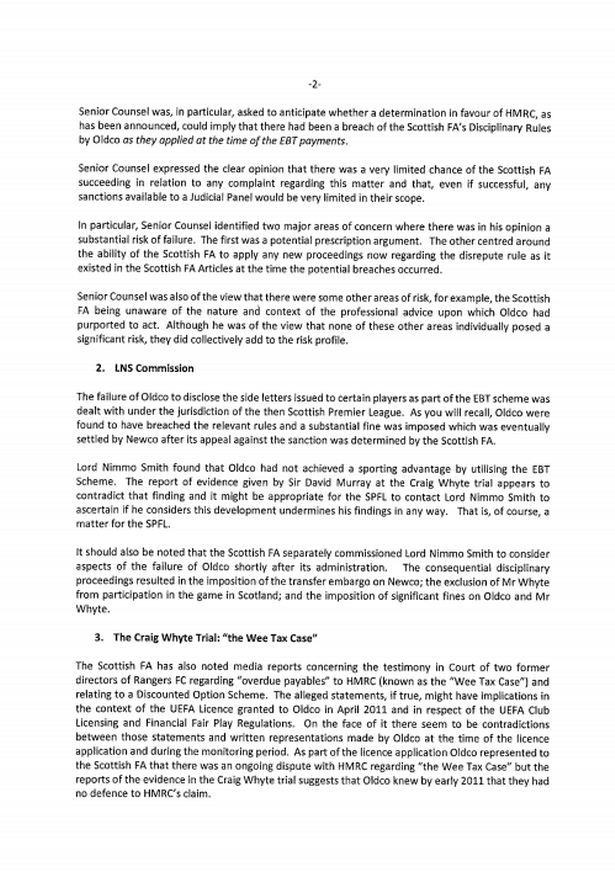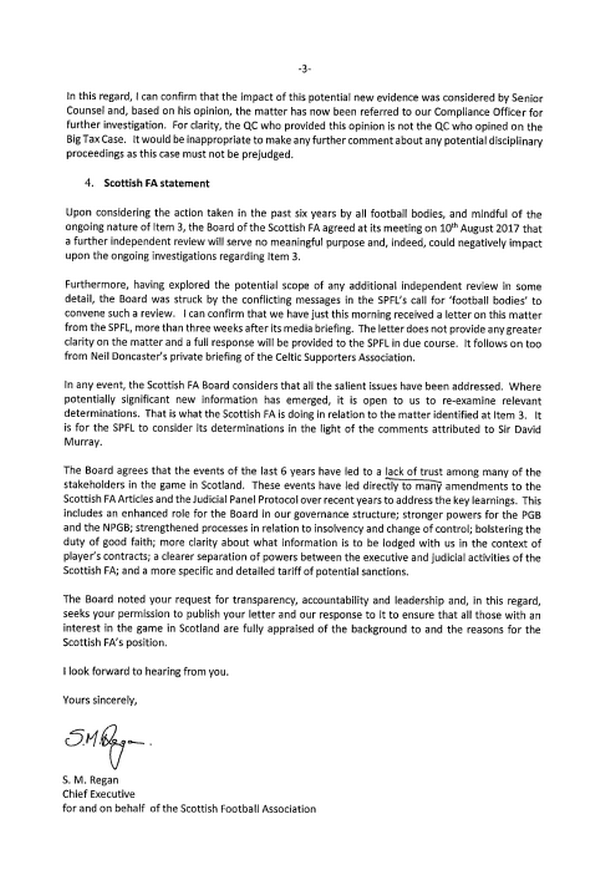 Following that astonishing missive, Lawwell responded again, a mere three days later.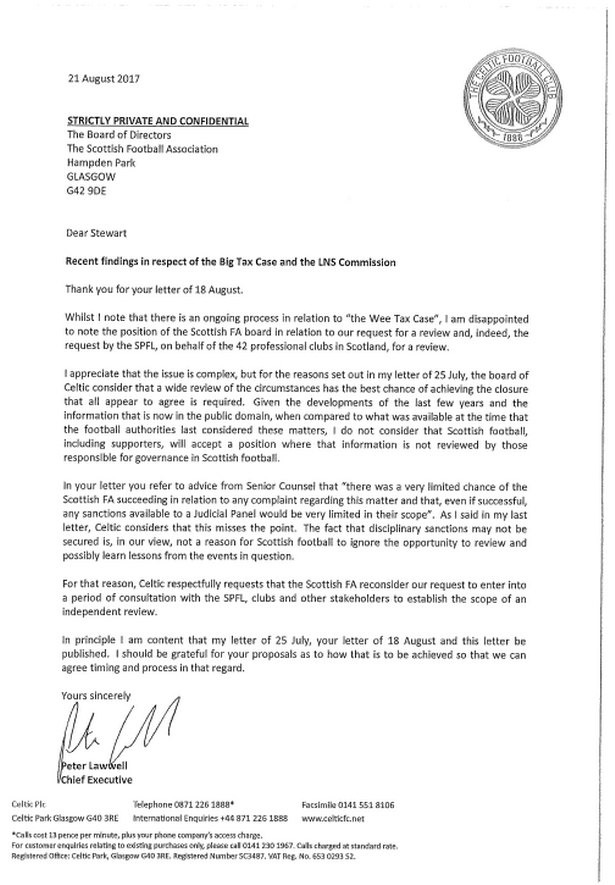 Regan doesn't wait to respond this time … still, it takes him more than a fortnight to get back to the Celtic CEO, a clear mark of disrespect as if his time is too valuable to waste on this stuff.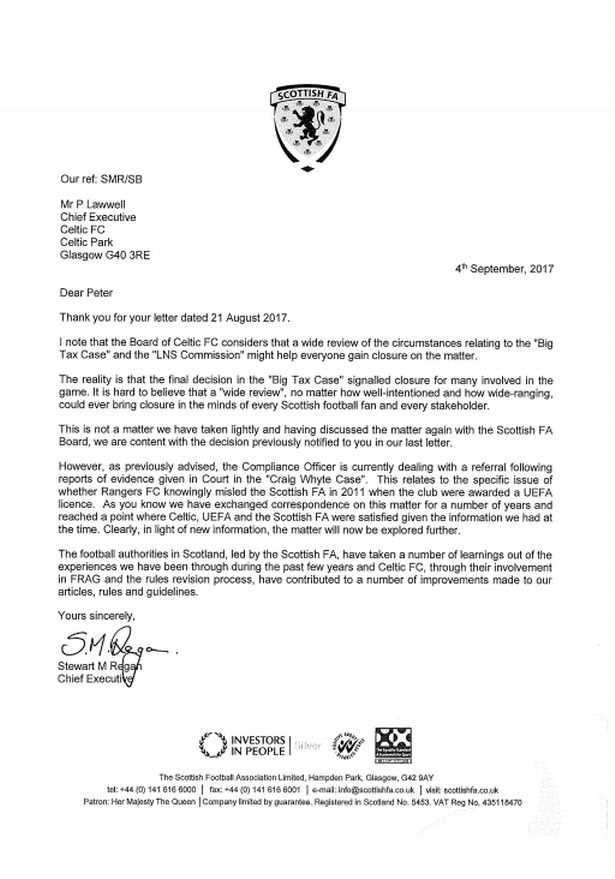 Neither Lawwell, nor Celtic, accept that response. Three days later he fires back, and does not miss. He calls the SFA's decision not to conduct a more thorough review "incomprehensible."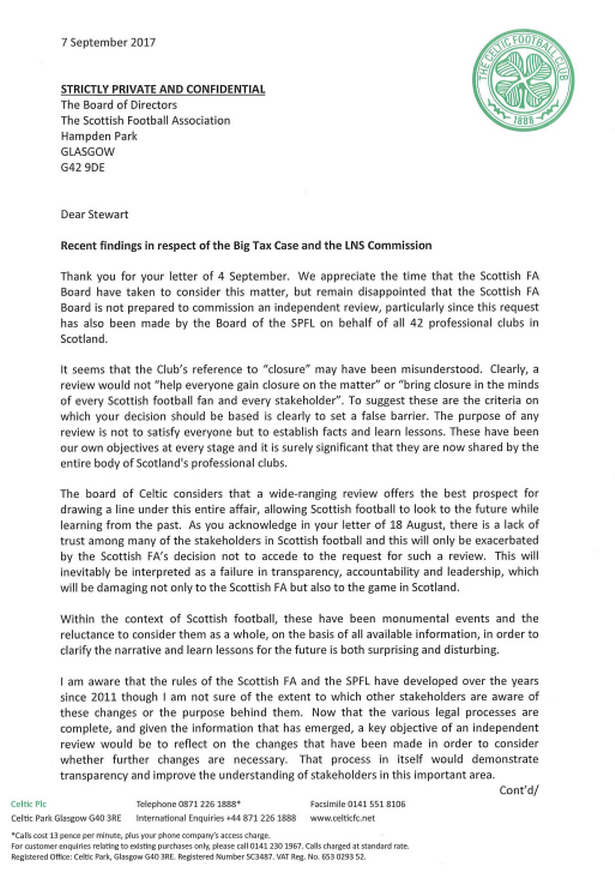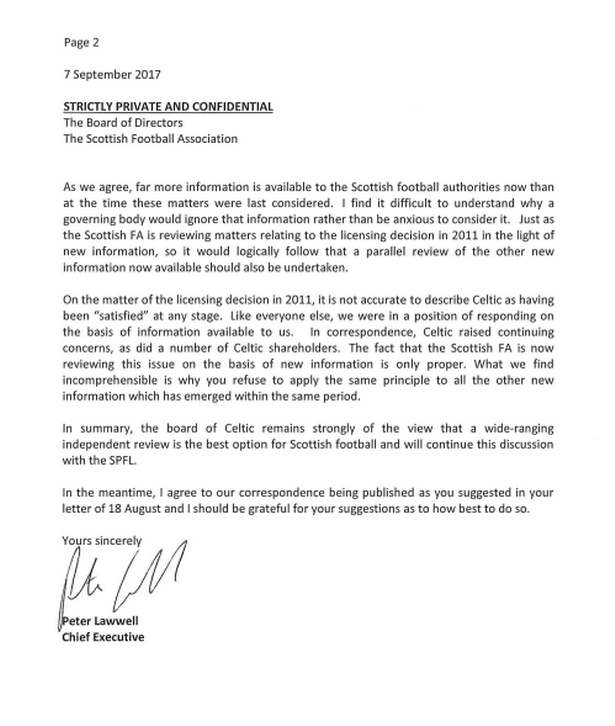 To the best of our knowledge no further correspondence followed.