Regan Has Left His Replacement To Deal With Scandals, Big Decisions And A Mess Made At Ibrox.
No Manager, And The Media Is Promoting A Bunch Of Discredited Jokes.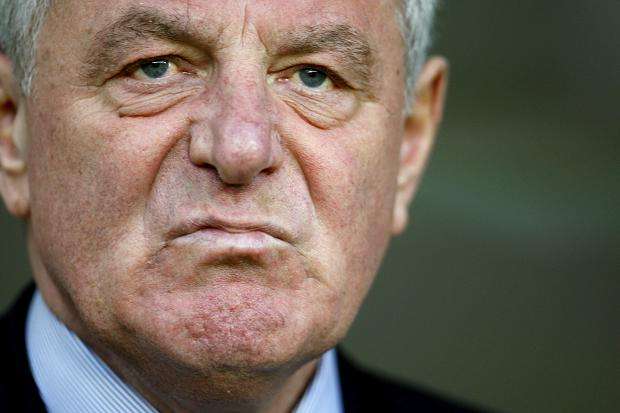 From the minute Michael O'Neill refused the manager's job, Regan's jacket was on a very shaky nail. It is amazing to me the way the media turned on him for his failure whilst giving Sevco a free pass for its own failure in the same area. They have a temporary boss, and face an anxious summer. Scotland does not play competitive football for many months.
Nevertheless, it is a disgrace that months have gone by since Strachan quit and the national team is still without a boss. Regan was clueless about what to do next, and into this void stepped some of the hacks, with their own suggestions.
And those suggestions – the likes of Walter Smith and Alex McLeish – are plainly ludicrous, huge steps backwards. Regan would never have been allowed an imaginative choice; they would have flayed him alive for it. Those who the media is willing to consider – including McCoist and anyone who wins more than two games in a row, like Clarke – all have one thing in common; the SPL. They are the kind of suggestions that require no imagination.
With this calibre of candidate being actively promoted, it would be little surprise if Regan thought the search had run its course. The fan fury at such a lot order appointment would have been merciless. Better that someone else takes that flak.
No wonder he didn't think the job worth fighting for.