Well, it's a title race after all, because this team seems absolutely determined to make it one.
Let's be clear on what that means.
As we go into the winter shut-down we are top on goal difference, albeit with a game in hand.
The teams around us are not brilliant.
None of them would live with us at our best, and on our day. None of them has the capability of going on an extended run, the kind that would place us under real pressure and take it to the wire.
But our away form has been atrocious, and a day like that was always possible. It may even be overdue. We rode our luck at Ibrox last season, and only an inspired long ball from Brown and a beautiful chip from Dembele sent us in at half time level.
The press is getting ready to go OTT over the Ibrox NewCo.
Forget about them.
That could just as easily have happened to us today at Easter Road, Tynecastle, Rugby Park or any of the other grounds where – shock horror – it already has.
I said earlier in the week that the whole day was about us, and whichever version of us showed up for business would decided the issue.
Show up with two or three players off the pace at any of those places and you invite disaster.
When no-one shows up, as was the case today, you are virtually guaranteed it.
We got exactly what we deserved.
So there is a title race, and we created it ourselves.
Now that 2018 is almost at an end, the moment seems ripe for going over what has gone wrong. The form over the course of this year has been awful, and it's been clear that our levels fluctuate madly. It's because too many of our players can no longer be trusted over a long campaign.
Phil summed it up best when he said surely we can't mess up three transfer windows in a row. I was pleased with the business last January, or as pleased as I could have been. We had signed two central defenders and a midfield wizard.
That was what the window had required. But at the back of all our minds was the stark truth that again we'd done things cheaply. One of the centre backs came from Dundee. The other was a 33 year old German. Musonda was coming on loan. Net spend was virtually nil. Questions probably should have been asked.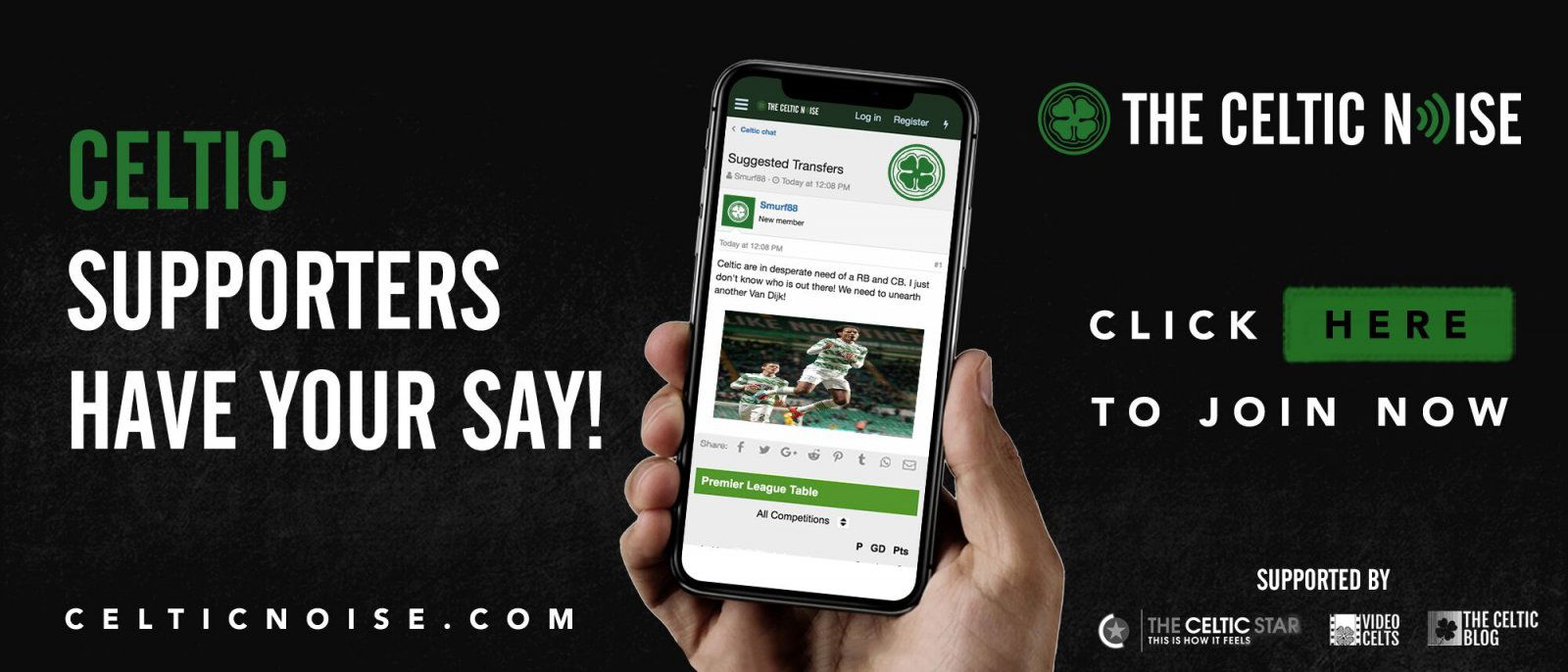 Musonda was a disaster. That word is too tame for what Compper proved to be. Jack Hendry looks like a Dundee player and is so far out of the running that few of our fans could pick him out of a line-up. Then came the summer window, which was an embarrassment to all concerned, and especially the handful of board apologists in our support who've spent the whole time since trying to convince us that it was something else. It was a disgrace. It remains one.
I've heard lots of talk about who we are interested in.
Some of the names are better than others.
An 18-year-old loanee from PSG seems to be exciting some people; I've been watching Lawwell and his cohort operate long enough to know it might well yet prove to be the highlight of the business we do. To say I have little faith in them would be to give them more credit than they are due. Yes, talks are being had. But talks were being had over John McGinn too and we know that he is not a Celtic player and now never will be.
I do have faith in the manager, and I know he would not presently be at Celtic had he not been given cast-iron guarantees. Let's be honest, if not for that Lawwell would do things on the cheap from now until Kingdom Come and trouser his £2 million bonus without a second thought.
That we're in a title race at the moment is something I have no trouble laying at his door.
But the manager ought not to be allowed to cloud-dance his way through this without criticism.
His own judgement has been staggeringly flawed at times.
He has allowed Lustig two years more than the player had left at the top. His decision to give Scott Brown time to make his mind up on a new deal is commendable, but if there's no forward planning being done for his replacement then Rodgers has to carry the can.
Boyata – who was disgraceful today – cannot be allowed to leave on freedom of contract; that situation should never have developed as long as it has. To be blunt, he's proved, again, that he is not the player he thinks he is and which some in the media would have you believe. The fact we're in a cold sweat over "will he or won't he?" in terms of his signing a new deal is a sign of how the manager's judgement occassionaly needs called into question.
We should never be in this position over a footballer as limited as he is and the suggestion that we could not have replaced him, easily, and bought in a half decent backup, for the money that was on offer for him in the summer remains a highly dubious one.
The decision to sell Dembele, whilst partially understandable based on his behaviour, should never have been sanctioned without a replacement being available and the manager, as far as I'm concerned, should have been well out in front of that.
It was hardly a shock that teams were interested in the player; it is ludicrous that we had no Plan B.
Those two issues spring from the same thing; a complete lack of coherence in transfer policy and scouting.
Let's face it, the only reason for rejecting such a bid for Boyata was that we didn't already have a list of other options from which we could choose.
That is a strategic failure, and I would lay that one at Lee Congerton's door as well as that of the manager.
Rodgers took responsibility after the Hibs game. I applauded that. He ought to have took more for his choices today; Callum McGregor at left back was a shocking decision and that we persevered with it for the whole match is damning.
His flexibility was limited by the two enforced changes, I'd rather he said that than pretend the formation he started with worked.
It didn't, not at all.
He said he thought McGregor was "outstanding" which is a pat on the back for himself more than the player, because Callum certainly was not outstanding in a position he should never have been put in.
Failure stalked the whole team today, from the keeper – who's distribution costs us time and again – to the front men who, if an excuse can be made for them, were starved of service and movement. The midfield area was astonishingly weak … Olivier Ntcham had a horror match, and it's not his first.
Someone needs to sit down with him and find out what his problem is. He may have a new deal but he plays like someone who's mind is on a summer climate … one good game in ten is not the form I associate with a Celtic midfielder, not even close.
I'll let other people talk about the referee; anyone who blames him for the inability of our players to do simple things on the ball is taking Dave King level paranoia to new heights. Beaton was typically useless. He did not prevent our players from leaving the dressing room, and that's where some of them clearly hid the whole afternoon. To point the finger at the man in black stops us from pointing it where it really belongs; inside our own house.
The media will engage in its orgy of praising Gerrard and his team performance. "They harried Celtic all day" was one example of the nonsense that is already in danger of becoming accepted fact. Yes they pressed us, but no more than other sides have this season and even when there was no Ibrox player within yards of our footballers they made dreadful, inexcusable mistakes … and that too has been a recurrent theme all season long, and last season as well.
The Ibrox NewCo was not "brilliant" as some are drooling. They did not play exceptional football. Most of their chances came down our right hand side … a predictable outcome which has been spotted by every opposing manager who has watched us more than once. It's no coincidence that the biggest transfer deal we've been linked with in the media was for a right-back; it's a signing that we should have made a long time ago.
Today didn't teach us anything we didn't already know.
The fundamentals of our club remain what they were; if we wanted to we could lay down a serious marker in this coming window and blow away this puny, self-inflicted, title challenge in a heartbeat … but that will require a better level of off-the-field leadership than we're used to.
Our club is in a strong position going into the second half of this campaign, but perversely it is precisely that fact which Lawwell and others would happily use an excuse for doing nothing in this window. As far as I'm concerned, he has one month to save his reputation with our supporters.
If he cannot get the job done, then he will be responsible for whatever consequences there are.
We are not in trouble, but we are in a title race.
Yeah, we did this to ourselves … but it's equally true to say that we know exactly how to fix it.
32 days and counting.
You can discuss this and and all the other stories by signing up at the Celtic Noise forum at the above link. This site is one of the three that has pushed for the forum and we urge all this blog's readers to join it. Show your support for real change in Scottish football, by adding your voice to the debate.