All day long, the SFA and those who don't want changes in Scottish football have been hammering away at Celtic for our proposal to bring foreign refs to this country to take charge of major games. Most of the media outlets have spoken against the proposal – I'll tackle Tom English's disingenuous nonsense tomorrow – and the refs union has issued threats.
Tonight the SFA said that the proposals were a "non-starter" which makes you wonder why we even bothered.
Celtic must be privately furious at how the day has spun out.
Yet our idea has been given an almighty shot in the arm this evening at Ibrox, where the half time whistle has just gone.
Kilmarnock are two goals down and out of the Scottish Cup, because they're also down to ten men after their keeper was red carded for an incident which BBC Scotland have looked at over and over again and concluded is a nonsense.
On top of that, they were denied what every member of the panel has described as a "stonewall penalty" in the first minute of the match, when Joe Worrall actually bear-hugged Eamonn Brophy as he was going through on goal only for the ref to wave it away.
Without having seen the penalty decision I can only go on what I'm hearing, but according to those who have it is completely indefensible.
The red card decision, which I have seen, is a disgrace and that's the only word that will suffice.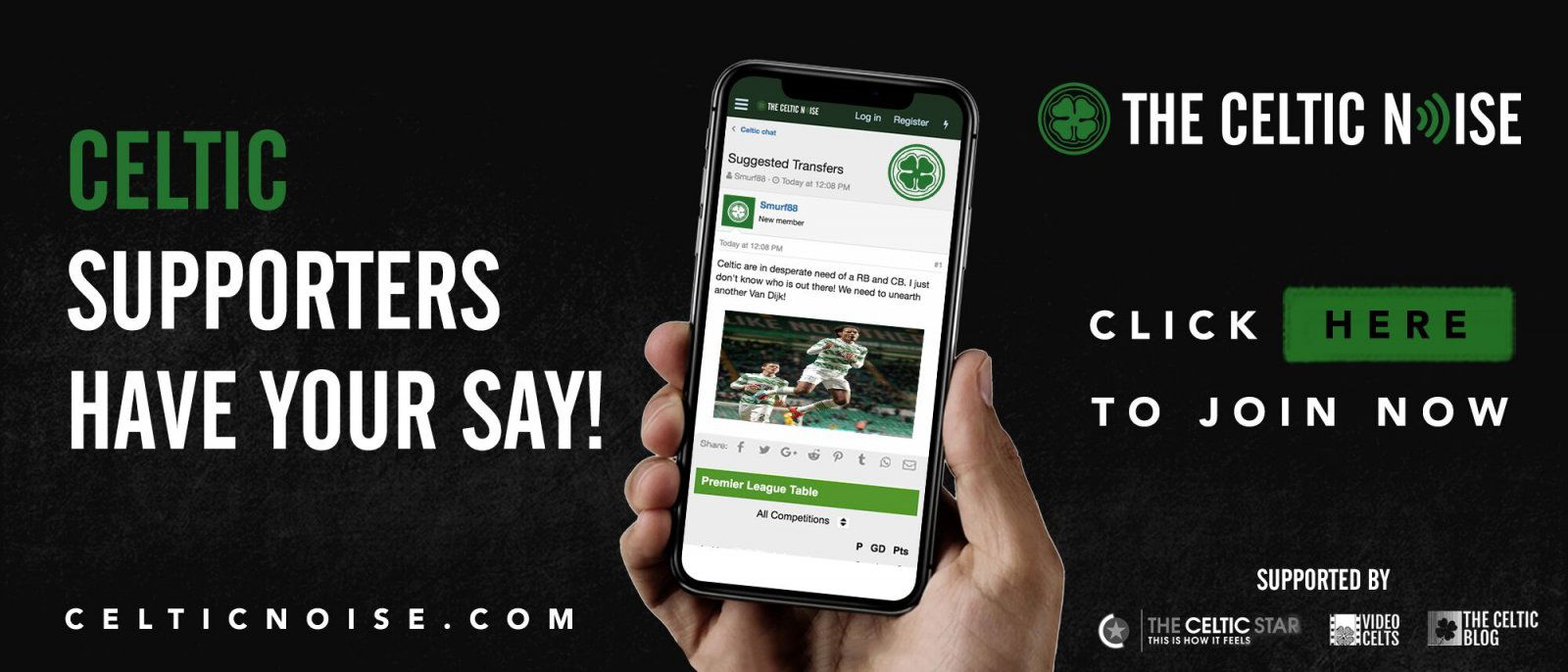 There are some people who will say the decisions "always go to the big clubs"; well, if that's the case then perhaps foreign refs will help.
They certainly won't care who Celtic or the Ibrox club are.
There are people who will say that our referees are not biased; who cares at this point if they are? Alan Muir has materially influenced this game, and if those decisions are as wrong as BBC Scotland says they are then it doesn't matter whether there's an apology or an admission after the fact; the game will be done, Killie will be out and there'll be no righting the wrong that has been done to them.
Those who claim these things "balance themselves out" are invariably those who aren't on the end of these diabolical decisions. How does it "balance itself out" if you're club has been knocked out of a cup competition due to bad refereeing?
Look, there are no other proposals on the table as to how we improve refereeing. There are people who want to tweak around the edges and others who want to wrap refs in cotton wool and keep them from having to ever explain decisions like these.
Celtic has a view on what should happen next, and clubs have a choice to make.
And tonight that choice appears clear; they can get real or they can get robbed. I don't think that's an inappropriate word.
I am not suggesting bias.
But mistakes like these steal opportunities from clubs, they change games, they get managers fired, they cost clubs money.
And I know my club wants to do something about all that.
It's for other clubs to decide what they want to do.
Because the choices are action or suffering, and there are no others.
When you loaded this piece you might have seen an option to get notifications; please subscribe to make sure that you never miss an important article again.
You can discuss this and and all the other stories by signing up at the Celtic Noise forum at the above link. This site is one of the three that has pushed for the forum and we urge all this blog's readers to join it. Show your support for real change in Scottish football, by adding your voice to the debate.