The news that Andrew Robertson has pulled out of the Scotland squad would normally be considered a good thing for Kieran Tierney, allowing him to play, for once, in his natural position in the national team. The talk that Robertson is a better player has always boiled down to the league that he plays in; it has never been supported by anything else.
Tierney is a better player than Robertson by quite some distance, in my opinion. That he would have played for Scotland whether Robertson was there or not is a sure sign of this. Robertson could not have played at right back or at central defence; Kieran has acquitted himself in both positions for the national team in the last couple of seasons.
Normally, I would welcome seeing him play on the left in a Scotland shirt, where he has stood out a mile in the fixtures he's played there. There is no such enthusiasm for seeing him here. He missed training today and is manifestly not fit to play in the first of the games. He ought to be withdrawn from the national team immediately.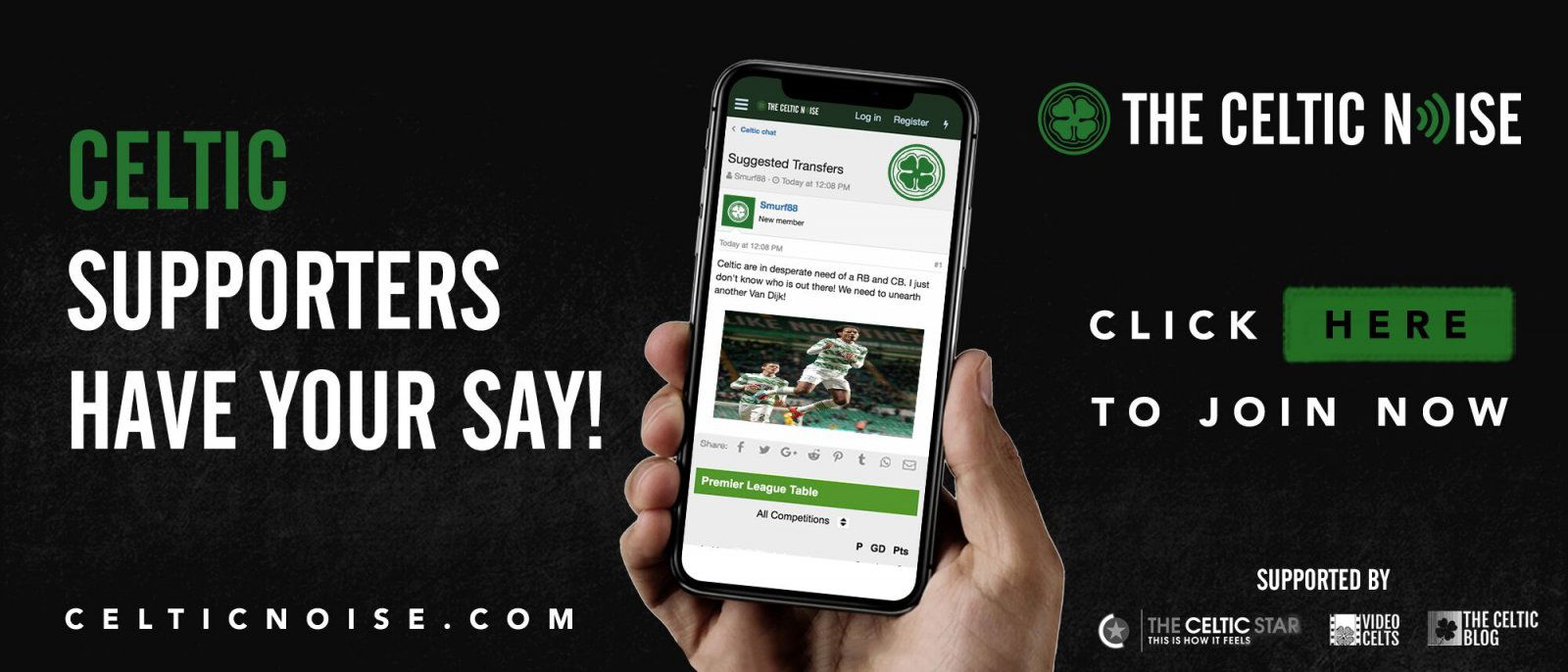 McLeish will not like it, but he's going to have to deal with it.
His bluff against players who withdraw has already been called by a selection of footballers from England. He cannot afford to threaten them and if he was daft enough to he would be even weaker when it came to dealing with Celtic.
We have an important game up next, and we want our players to be prepared for it as best they can. These qualifiers should be straightforward enough to navigate and, frankly, if McLeish can't do it without Tierney then we shouldn't believe he is up to the much greater tasks which lie in front of him. The guy does not inspire confidence at the best of times.
There isn't a person at Celtic Park right now who, with the benefit of hindsight, would not have pulled Tom Rogic out of the Australia squad before New Year; yes, he would have missed the Ibrox game anyway because their coach would have invoked FIFA rules to prevent him playing in it, but the injury which he sustained whilst on duty would not have occurred; Rogic has not played since. If Celtic fans seem down on international football this is just one of the reasons why.
McLeish inspires no devotion or loyalty whatsoever. Our club will not – it should not – risk its footballers to prop up what remains of his career.