Of all the nonsense I've read in the papers this week, the complete non-story that was the Scott Sinclair contract scare is the worst. Celtic "stand to lose" a player who is amongst the top scorers at the club and has been since he was signed. Oh really? Yeah, but only if we don't offer him a one year extension to his current deal.
And why exactly wouldn't we? As a player in his final year we wouldn't get a fee for him, and we'd not be able to replace his goals or what he brings to the team when on form for less than £4 million or more. Is it realistic to expect us to let him go?
Of course it isn't, and everyone knows it.
Some are urging us to "get on with it." But what's the rush? If we want to keep him we'll keep him, and if we don't then we won't. On the surface of it there's a decision to make but we know it's a no-no-brainer. Everyone knows it.
We can trigger the contract extension on the final day if we want to, not that we will. It'll be done in its own good time, and if it hasn't been up until now, well that's just more evidence that Rodgers and his backroom team weren't focused on doing their best by the club in even the short to medium term. Lennon has been in the door five minutes and even if he's not going to be the boss next season, I expect him to green light this.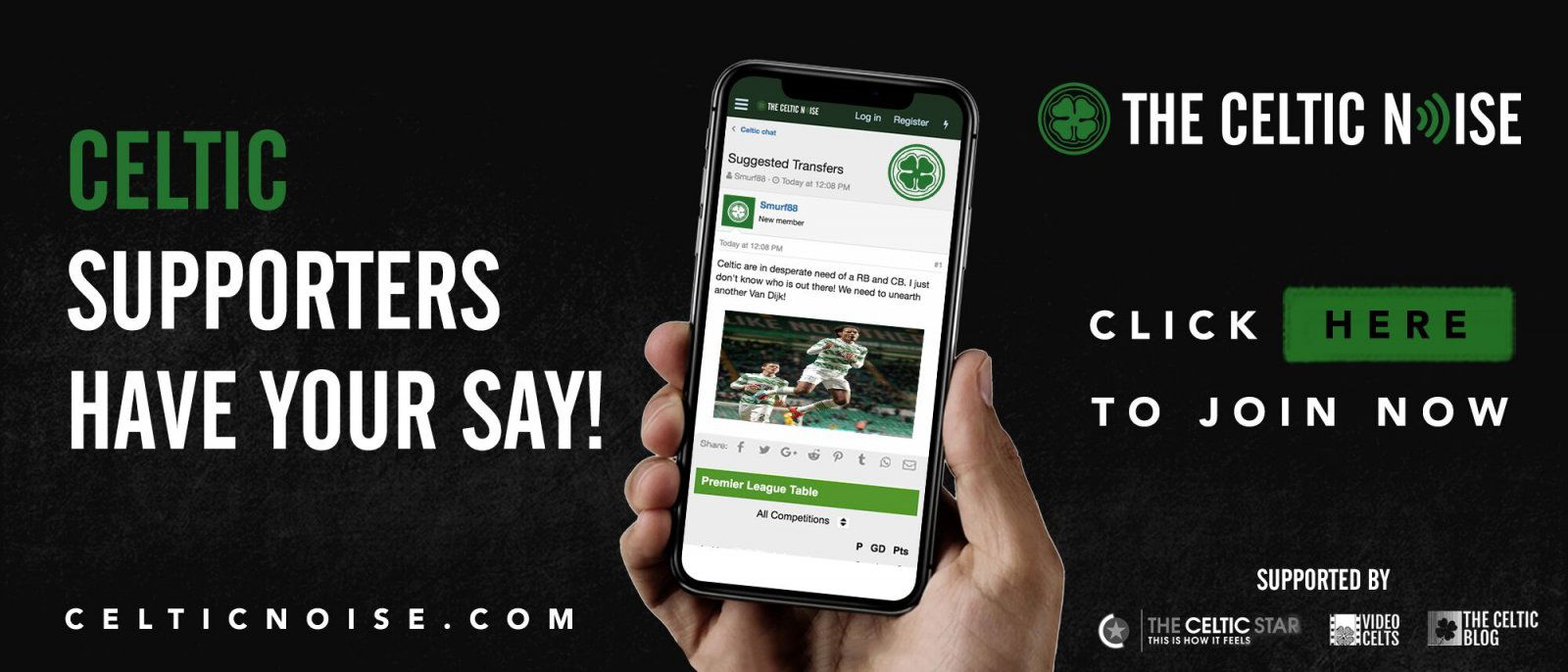 Scott Sinclair will be at Celtic next season. It is as near certain as it can be.
Of all the signings Rodgers made, Scott has been the most sterling. He has sixty Celtic goals in less than three full campaigns, and unlike others has shown unwavering loyalty to the cause. He loves it at Celtic and has no interest in heading back south or anywhere else. In terms of what he's delivered, he was a bargain at the £4 million we paid.
In a season where he's apparently been "inconsistent" he remains one of the most potent weapons in our goal-scoring arsenal, and when he's on his game there is no defensive player in Scotland who can keep up with him or stop him. He scores goals in important games too, which makes him a priceless asset who we would never allow to leave on a free.
I have no fears about this one at all.
Scott Sinclair will carry on at Celtic into next season and perhaps even beyond. He is 29, and easily has three more years or longer at the top. I wouldn't be surprised if the one year extension comes with the news that he's signed for another year or two on top of that. He would be a huge loss to us if we were to let him go.
When you loaded this piece you might have seen an option to get notifications; please subscribe to make sure that you never miss an important article again.
You can discuss this and and all the other stories by signing up at the Celtic Noise forum at the above link. This site is one of the three that has pushed for the forum and we urge all this blog's readers to join it. Show your support for real change in Scottish football, by adding your voice to the debate.