Just the other day, I took issue with stupid statements from Ronald De Boer about how the Ibrox club could overhaul Celtic by focussing on youth development and following the "Ajax model." I said that it was fanciful at best, and in fact that it was outright nonsense.
Today, Daily Record Sport Online – the by-line you get when a piece is so ludicrous that not even their journalists will put a name to it – has a piece up claiming their academy system is a "step ahead" of the one at Chelsea.
Who says so? An industry expert?
No, a young forward, Nathan Young-Coombes, who left Chelsea to move to the Hummel Training Ground over the summer.
It boggles the mind, this stuff.
I understand the kid wanting to justify the move, but honestly, this is a PR piece and nothing more.
It's the media overhyping his comments and trying to make it sound as if getting him was a real coup and that the cream of English youth football is going to be beating a trail to Ibrox .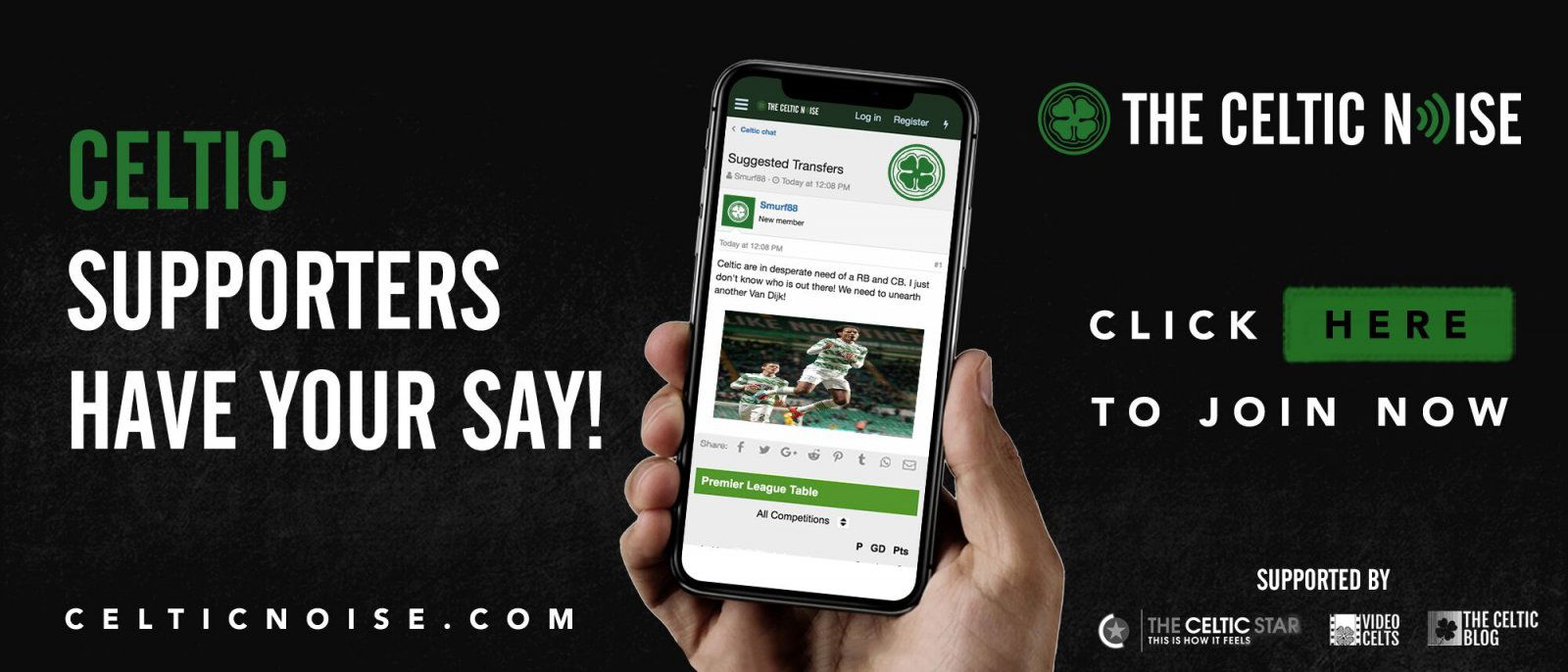 You'd think Celtic had never signed a promising English youth player.
Except that we have, and more than once.
Over the last 22 months, we've snapped up two of them, both very promising.
Both are just about ready for their first team debuts.
Armstrong Oxoflex, who signed for us even after being offered a contract at Arsenal, is the first of them and he's put in such excellent displays for the Development Squad already that he's even managed, on occasion, to overshadow the fantastically talented Karamoko Dembele.
We really have high hopes for this boy.
He's already made the bench for the first team, when we visited Kilmarnock earlier this year.
He can play across the top of the midfield, and even as a striker.
You'll be hearing a lot about him in the next 12 months … he will probably play for the first team before the season is out.
And it's not as if we haven't signed youth players from Chelsea either; we nicked one of their up-coming stars, Barry Coffey, in June 2017.
He's a playmaking midfielder who had been offered deals not only at the London club but with both of the Manchester giants as well.
A personal intervention from Brendan Rodgers made the difference and he signed for us instead.
This is one of the things we'll miss about having Rodgers at the club, and it's why we need to push the boat out to bring in a name of equal stature.
Coffey has been developing nicely in the background since he made his move; in a recent interview with The Celtic View he mapped out his career goals in a very mature fashion. He is believed to be one of those academy boys who is very near to making a first team appearance. Like Oxoflex, a lot of hope has been invested in this kid.
When we signed Coffey there were no editorials about how our youth system is better than the one at Chelsea.
Because nobody would make such a ridiculous claim.
The EPL club might not give its youth players the same opportunities they would get here, but they can throw unlimited resources at their academy and they and other EPL sides pretty much scout everywhere, and are committed to snapping up every top prospect they can.
Occasionally, some get away though and we've become adept at finding them.
What does all this mean?
Where is all this coverage of the Ibrox youth system going?
What does the new focus on their academy team suggest to us?
Well the club is pumping this stuff out at the moment, and that suggests to me that Gerrard had best get cosy with the idea of playing more home ground players. It suggests that his budget isn't going to be the earth-shattering one they will almost certainly need to stop eight becoming nine and nine becoming ten.
Celtic has gotten this stuff bang on; I cannot write that enough times.
We develop talent and then put them into a first team squad which is already brimming over with quality; this takes the pressure off the kids and lets them adapt at their own pace. Some of them do so faster than others, but the preponderance of academy players in and around the first team squad just now is a clear sign of everything we are doing right.
Gerrard worked with youth players at Liverpool, and doubtless that was one of the reasons the Ibrox club took a punt on him; imagine their shock when he proved to be another cheque book manager in the mould of people like McCoist, Warburton and Pedro?
Imagine his shock when they tell him those days are over with.
When you loaded this piece you might have seen an option to get notifications; please subscribe to make sure that you never miss an important article again.
You can discuss this and and all the other stories by signing up at the Celtic Noise forum at the above link. This site is one of the three that has pushed for the forum and we urge all this blog's readers to join it. Show your support for real change in Scottish football, by adding your voice to the debate.