Let me tell you something about assumptions. Assumptions are based on gut instinct and what you think seems likely to happen.
What we all thought would definitely happen is that Celtic would have a nice neat wee announcement for us on Monday.
Listening to Neil Lennon yesterday, I wonder if that's going to be the case.
He's due to leave on a mini holiday right after the game. I thought, at first, that was a man making sure he wouldn't be in Scotland when the news of who we were really appointing broke … but something has been nagging at me for a number of weeks now and it's this.
Back when Celtic were trying to appoint a replacement for Ronny Deila, word leaked of other people we'd spoken to for the job. Brendan Rodgers' name was in that group. Leaks happen whether a club wants them to or not.
Aside from a fanciful report in Italy linking us with Mourinho, I haven't read one single story alleging that we're talking to anyone.
Lennon says he and the board will sit down and talk when he comes back.
Eah? Are you kidding me or what?
What is there to discuss? Even a semi-competent board of directors would have already chosen one of two paths; either they've been busy looking for other candidates or Lennon's had the job this whole time.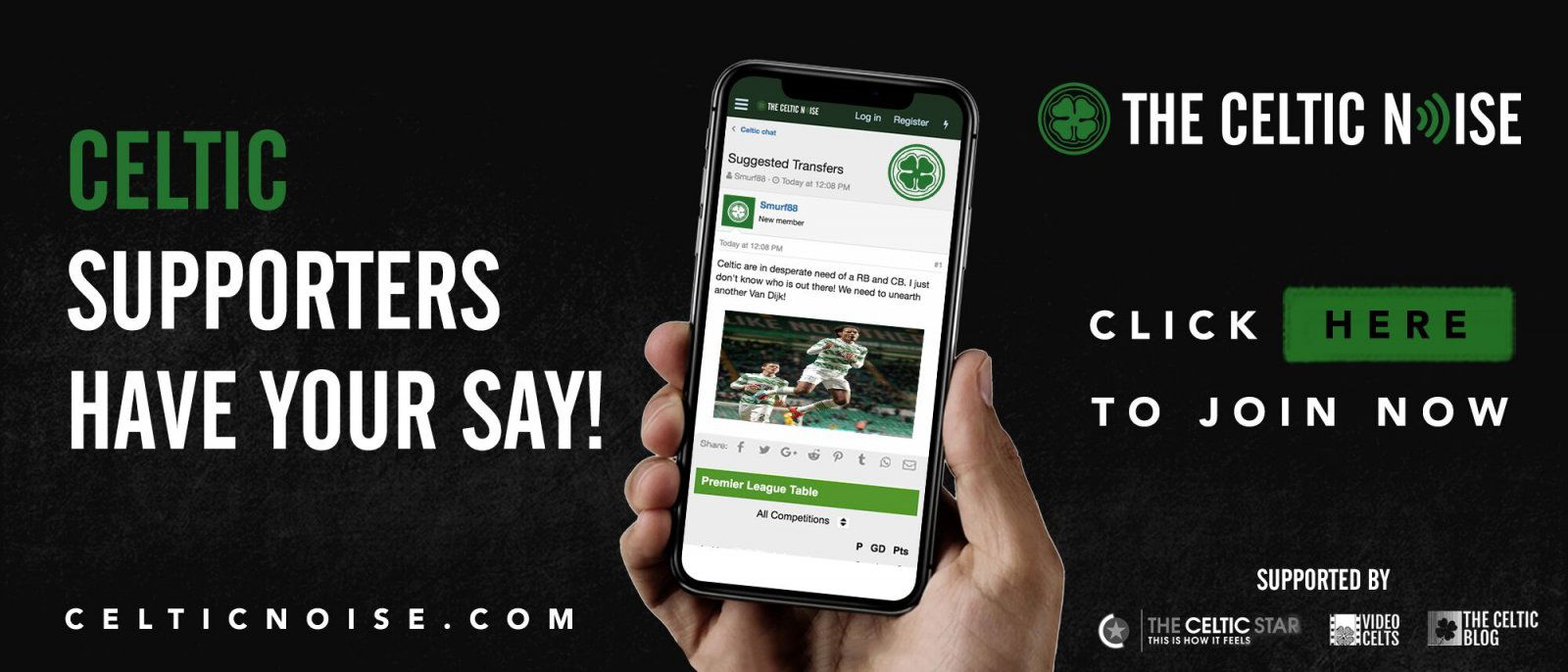 The third possibility is somehow more awful by far.
Is it really possible that in fact we've spoken to no-one at all … and not decided on Lennon yet either?
That people inside Celtic Park have had three months to make a decision and haven't?
Lennon said yesterday that the board won't even judge him based on what happens tomorrow.
So if that's true why hasn't the decision already been made?
What was the criteria that Lennon had to meet? Stop the club from coming apart?
John Kennedy could have done that, and we'd be right where we are just now.
So what's the delay? Is the interim manager really going to get on a plane and sod off for three or four days, leaving everything hanging, conducting monumental negotiations with the board by phone? And are they really going to accept that?
It treats the fans like absolute mugs.
Tens of thousands have already paid for their season tickets, and for what?
To still not know, at the tail end of May, who the manager is going to be?
Because the board, in three months, has yet to make a decision?
Three months is a quarter of a year. And we're still struggling with this? What have people at Parkhead been doing all this time? Playing shuffleboard?
Are you serious?
Are these people really in charge of our football club?
More and more you wonder if our board is any better than the government that is allegedly running the country, and who have just ousted their own leader.
Her official resignation is on 7 June; amidst a full-scale political crisis the country now has more certainty than Celtic fans have right now.
Will we even have a manager by that date?
Will we even have looked for one?
Last week I warned against letting this board run down the clock, so that it could claim we didn't have time to find someone suitable, forcing us to turn to who was on hand
If they really can't decide after all this time, if they've really dragged their feet and are yet to make up their minds, it's an unpardonable scandal.
The most dysfunctional government this country has had in my lifetime seems to be doing things in a more coherent fashion than our board of directors.
If this is the pace at which our club does things, you really have to despair. Hell even accounting for a leadership election which will take weeks, the Tories might have their next leader by the time we know who's in the Parkhead dugout.
All dark joking aside, if we don't know by Monday evening, then you have to wonder whether anyone at Celtic Park has a damned clue what they are doing.
There is no excuse for letting this uncertainty drag on a minute longer.
Unless uncertainty is what we've got at the very top of the house.
What a disgrace that would be.