What a relief that is.
You just knew that Celtic would need to deal with at least one majorly negative story on the way into the weekend's game at Ibrox, and especially with the league now won and 3Treble on the horizon. I knew it would be transfer nonsense.
And Tom Rogic to Leicester is pretty much nonsense, I reckon.
I would be more concerned, frankly, at the prospect of losing McGregor or Tierney. If the media really wants to unsettle us, it will start rolling those tales off the production line, but only until either player says that they're happy and will be going nowhere.
It's tiresome that we have to do this though. According to reports, we've slapped a £15 million price tag on Rogic.
First up, how does the media know that since there's been no actual bid for the guy?
Did you notice that? No actual bid.
Merely an alleged intention to make one.
So it's a non-story right there with a number plucked out of thin air.
Rogic re-signed for the club on the back of having Rodgers in the dugout.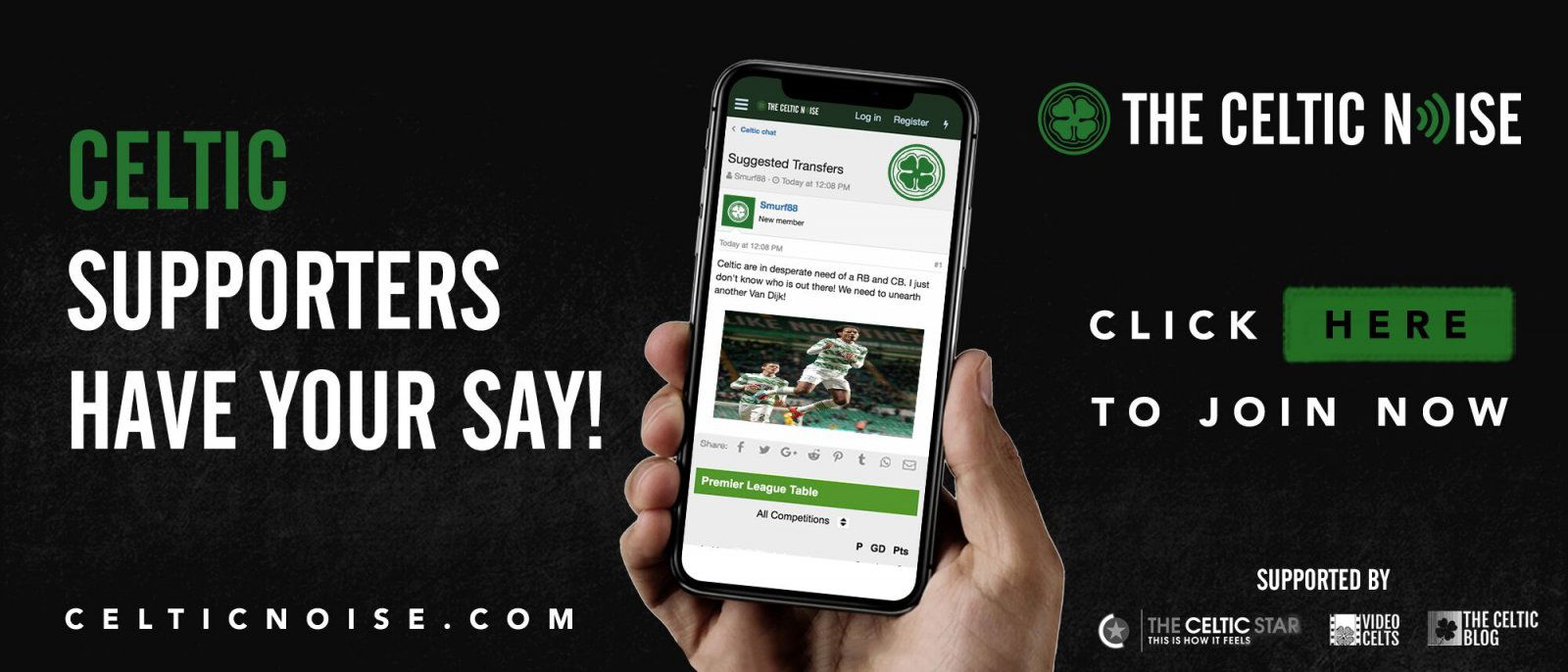 If we bring in another manager of that same calibre we'll have no problem keeping Tom and our other top players sweet.
I think we will lose one in the summer – Olivier Ntcham – but to be honest, that worries me less than it might have a year ago because he's simply not done it consistently.
The most important thing to remember – and it needs saying, consistently – is that we're not in a position where we need to sell anyone.
If Rogic wanted the move, I think we'd grant it – although I'd want an extra £5 million – but the club is sufficiently stable that if everyone's happy the English clubs can keep their suitcases full of money, and that includes Rodgers who I'd be happy to see us use to get the auction ball rolling in the event we do get an unhappy player, but I would hate to think we'd actually agree to let him sign anyone in the current squad.
I still half suspect it's where Dedryk Boyata will end up.
The truth is, Brendan's departure has made something clear; there's very little loyalty left in the game except loyalty to self, and whilst I don't see anyone significant going whilst ten in a row is up for grabs I am braced for a summer of this kind of nonsense whoever is in the dugout.
We will wade through it as we always do, wearily but knowing there's a certain compliment in it.
For sure, no-one's going to be throwing big money in the direction of Ibrox, and that galls people over there and in the media. Interest in our players is real, and it has consistently netting the high transfer fees which the Ibrox club fantasises about but can't get for its dreck.
But much of what appears in the media is white-noise nonsense, and with Rodgers now in the EPL it's a lazy journalists dream because his club can be linked with everybody in the squad. Rogic is not the first and he won't be the last; it's the timing of this one that makes me laugh.
Yes, in the week of an Ibrox visit you just knew there'd be something.