Charlie Nicholas.
Whatever would the football world do without his wisdom to guide it?
The man who chose Arsenal when he left Celtic over all-conquering Liverpool.
The man who returned to Scottish football to play for Aberdeen and then ended up back at our club not once but twice.
The man who gives village idiots everywhere a bad name.
Today he's waxing lyrical on Kieran Tierney and the "value" of players in Scottish football.
His "pitch" for what Tierney is worth? £20 million, which is £5 million less than what Celtic says it regards as an acceptable price.
Nicholas believes that he has some special insight because he played for both clubs.
But Nicholas has no insight, and he never has.
Yet even his chronic lack of intelligence should not be a barrier to understanding our club's position here, as well as a basic comprehension of football economics; what we've proved in recent years is that there is no "Scottish level" and that a player is worth what the teams who are pursuing him believe he is worth – and not what he believes he's worth – regardless of where he plays.
And Tierney is worth £25 million in today's transfer market; in fact, he's worth more than that.
The price-tag itself sells him short.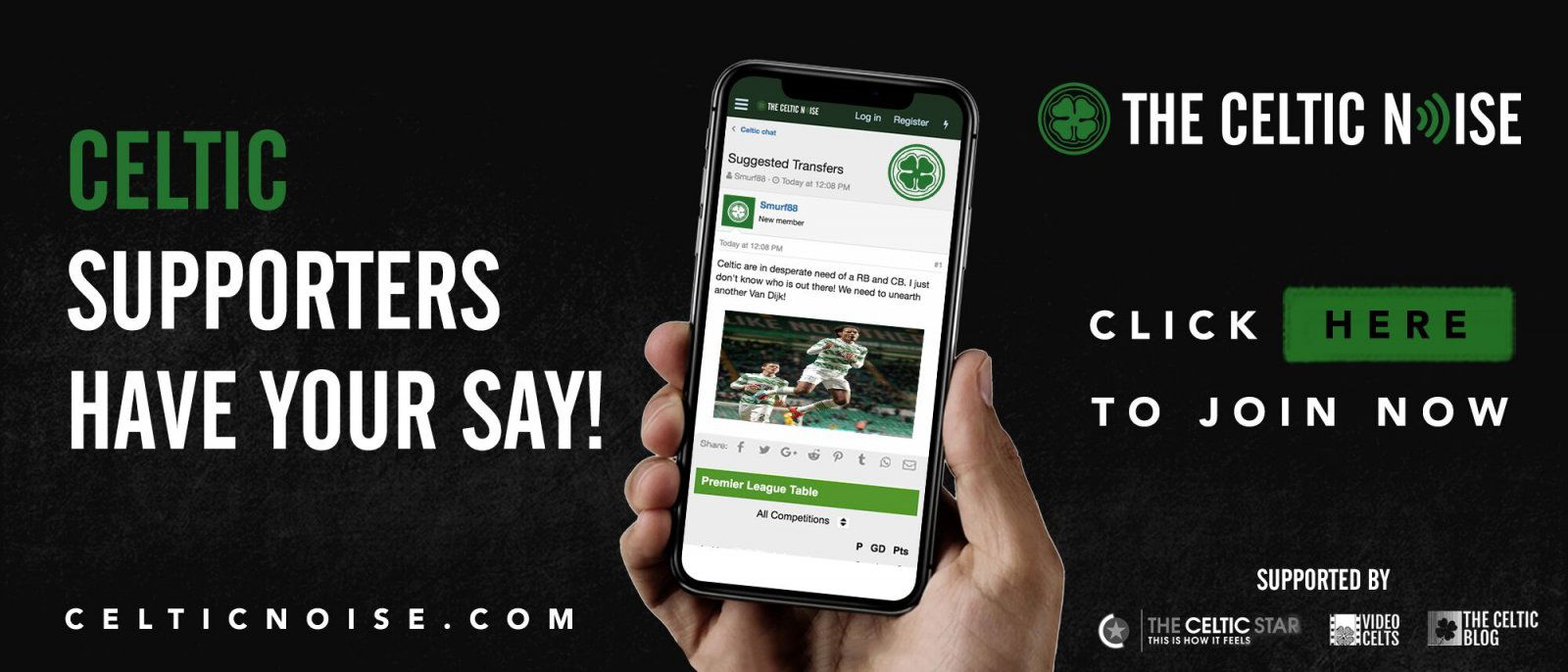 It insults our club, and it insults Scottish football, which, incidentally, isn't the only stage on which Kieran has played.
"Kieran Tierney is a fantastic footballer, but he's got a lot to learn defensively and that's the issue in value," he said. "So I think at Celtic at £20m they would take it, and I think Arsenal would be relatively pleased with that."
Except that, first things first, Celtic wouldn't take it and have made that abundantly clear.
Secondly though, and this is more important, smarter people than Nicholas have analysed Tierney's game and have said he's broadly comparable to Andy Robertson … except that he's a better defender than the player who just won the Champions League.
Even Charles Patterson – no friend to Celtic and Nicholas' own colleague at Sky Sports – believes that Tierney is stronger in that part of his game than Robertson is.
The debate over the two is slanted only by Robertson's playing in the EPL … if Tierney moved to Arsenal it would quickly become apparent to just about everybody who the better player is, and Kieran developed those skills right here in Scotland, which Nicholas and others are often quick to ignore.
See, the issue has never been that Kieran Tierney would "become a world class player" in England, as some of the hacks here have suggested.
Kieran Tierney is a world class player, but it's only by moving to England that the media here would start to call him that.
Nicholas is no friend to Celtic, that much has been made clear numerous times.
Even as he decries us for wanting a proper fee for Tierney, he's rattling on about how we need six signings to keep pace with the Ibrox club … this would be the same Ibrox club, presumably, who's "big signing" of the window so far involved paying a nominal fee for a defender from England's fourth tier.
His itching desire to find something to criticise about us is one he cannot help but scratch over and over and over again.
It is no wonder fans of my generation can't stand him.