Neil McCann – yes, the Neil McCann this blog frequently criticises – has paid tribute to the "brilliant" Celtic fans who protected the club's good name this afternoon by pointing out an idiot in the stand who appeared to throw an object onto the pitch.
In a week where the Ibrox supporters have disgraced themselves yet again – they even had a banner at St Mirren today defending their racist fans – Celtic fans have shown their class by making it clear that they will not tolerate the muppets in our own fan-base.
This feels like an important moment, one that the media will be talking about, and I hope that they give us the credit that McCann did today.
Fans very rarely turn on their own like this, but Celtic fans have a reputation they are very proud of and they're clearly not going to accept anything that calls it into question.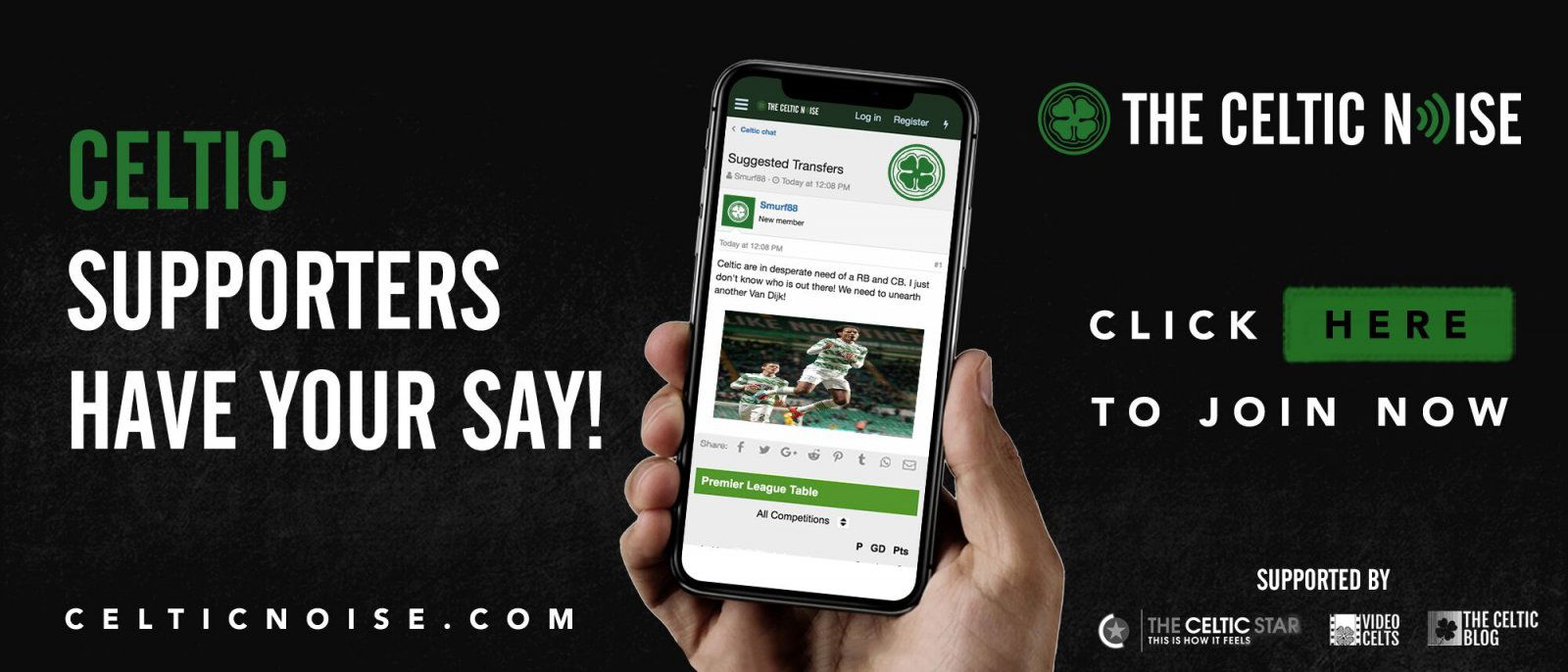 Tom English, on Radio Scotland, highlighted the incident but McCann had a full view of it and the response from the supporters and he was full of praise.
"There's been something thrown from the stands there because I'm watching a lot of Celtic fans turn round and boo trying to find who did that," McCann said. "They're trying to point him out I'm sure but something came on to the pitch there from behind the goal … the Celtic fans are not happy. I think they've dug him out; they've weeded the idiot out … I've just seen someone shepherded out by a steward and then a police woman behind them. If that has happened, then full compliments to the Celtic fans, that's brilliant."
We couldn't agree with McCann more; stewards and police can only do so much, and without the co-operation and support of those in the stands who do just want to watch their team the job is a hundred times harder than it needs to be.
Our club's reputation has been fiercely won, and today the fans showed that they will defend it.
Every media outlet should be showering praise on us for this.
If Neil McCann is willing to then I would damned well expect the rest to do the same.