Well it's certainly not the team many of us were expecting to see.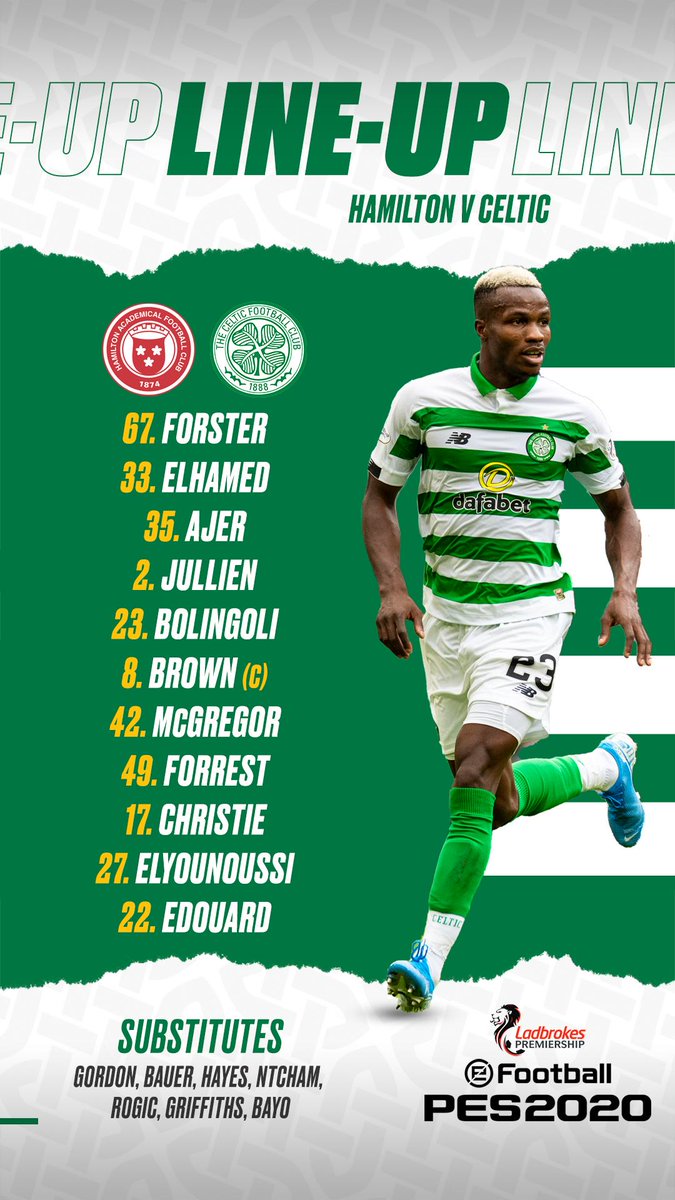 The Celtic side that lines up today is almost identical to the Ibrox team except in two areas where injuries have forced changes on it; Ajer is back in at central defence and Elyounoussi plays wide left where we would usually find the sublime Mikey Johnson. There is no place for Taylor, not even as a sub.
Part of this is that Kris Ajer plays; he was an injury worry until Lennon confirmed, yesterday, that he was likely to be fit for this one.
Had he been out we'd have gone with Abd Elhamed at centre back and Moritz Bauer would have played on the right.
Lennon wants to put a settled team on the park; I fully understand that. Get the six-point lead today and put the pressure on the other clubs, the chasing pack. Fair enough. I get it in a way, it's just that I wouldn't have minded seeing us rest a few folks.

That option is there in the midfield later in the game; Rogic and Ntcham – two footballers who would be starting at most other clubs and at every other club in the league – can come off the bench for us as can Bayo and Griffiths up front.
Bauer and Hayes are there in case we need wing backs or players who are more direct in getting up the flanks.
The bench does show off the squad strength; there is no place on it for Sinclair.
There is no place on it for Shved (who might be injured.)
And of course, no room on it for Taylor.
The difficulty for the fringe players is only going to get more acute when Simunovic and Bitton return.
Then even substitute places will be hard to come by, as Sinclair has already found out.
Today should be a straightforward enough exercise and the manager had good options to change it up should we find the breakthrough difficult.
See you on the other side.
em>The CelticBlog is your site, and it thrives with your support. Please share our articles on social media, and subscribe to receive updates whenever we post a new piece. Remember, we have a Facebook page for all the articles and a Facebook Group for discussions about the pieces and other issues, and you can follow us on Twitter and on Celtic News Now.