Celtic never looks more than one game ahead at a time. This is often stated, and well understood.
It is the reason we are so professional in our approach to big matches and the reason we win when it matters time and time again.
It matters tomorrow, because we want to snuff out the flame of hope that exists across the city.
It matters because coming out of the Lazio game in midweek this club should be on a mega high. Nothing should be allowed to bring us down from it.
Three points is everything, but momentum is just as important. We've made up for the draw at Hibs and the defeat at Livingston by winning our last two European ties and routing Ross County; now we have to go on and do the same to Aberdeen.

Make no mistake about it, we've got a game and a half in front of us tomorrow.
They will be up for it. There has been none of McInnes' slavering over us like he did prior to going to Ibrox, no talk about how when we're on our game that there is no stopping us. He is Sevco-centric in his thinking and gets spooked by the lights over there.
He still thinks his scrappy band can take us on. We need to dissuade him of that fanciful notion early in the game. We know at least that they won't play eleven men behind the ball against us. They will have a go. That should play nicely into our hands.
The manager may well make some changes for this one; there is a lot of speculation that we might see Greg Taylor make his debut.
We've done right by that kid so far by not throwing him right into the team. We know that a new Celtic player doesn't get the same time to bed into the team as players do elsewhere, not even from some of our own folks.
We have an embarrassment of riches at our disposal these days, and I expect that we may see a surprise or two when the team is announced.
We should have enough to deal with McInnes and his team no matter who we put on the park.
The poll question for this piece is on whether we should shuffle the pack a little, a lot or not at all, so please vote in it.
What Sort Of Changes Should Lennon Make To The Team Selection Tomorrow?
A few to keep people fresh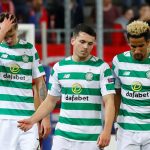 A couple just to shake things up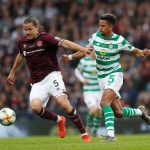 Play our strongest side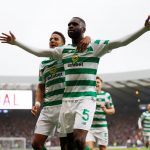 Please share these articles widely, and join our Facebook Group for discussions about the pieces and other issues.
If you have trouble finding the articles you can subscribe, follow us on Twitter and get every piece on Celtic News Now. And you can, of course, bookmark the site itself and check it for updates throughout the day.