In the midst of an international break, there's very little out there to titillate the public.
That's why the brillian
t Ibrox rage-fest from earlier in the week was so hilarious and welcome. These febrile minds would have been clucking even if there had been other news, but when that was all they had to occupy them the results were inevitable.
Today the media is back to doing what it does best – which isn't a compliment. They are making up transfer stories about Celtic players, and this one is so old and creaky it should come with a Zimmer. It's French Eddie again, this time being linked with Palace.
The story is idiotic. Palace "would need to dig deep" to get him in January, according to this grade school effort.
How about the player is "not for sale at any price"?

One Sevco site has suggested that their own club's stance on Morelos might have forced Palace to look elsewhere; actually, that's the one part of this story I actually think might be grounded in reality, although not their version of it wherein Ibrox stands firm and teams know they won't be shifted.
It might be more to do with value for money and no club being willing to pay anywhere near what they think they can get for the Colombian ned.
But they are wasting their time looking to Celtic Park.
Over at Ibrox, they would be prepared to do business for Morelos if Palace were willing to meet even their most modest valuation, but Celtic do not need to sell and have no intention of doing so.
This shouldn't need repeating; we're on the record with this one, Lennon has said it repeatedly.
The January window at Celtic Park will be about augmenting the squad, not reducing it. There's a chance guys like Sinclair will be allowed to go if they want to – guys in the last six months of their contracts and such like – but the overall intent will be to emerge stronger.
How would you feel is Edouard was sold in January?
Shocked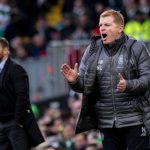 Stunned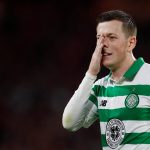 Appalled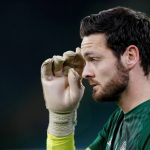 Disgusted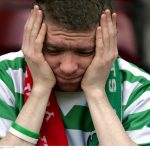 There is no club which was not desperate for hard cash – see Sevco – who would countenance the sale of a top, top player in the January window.
Not one.
That's why these reports today are not just lazy but they are fundamentally dishonest.
The media knows Edouard will not be sold in January.
They know it.
There is not the slightest shred of doubt about this matter.
Trying to sew those doubts only makes them look stupid.
Don't forget to try our first quiz … it can be found further up the page …
Please share these articles widely, and join our Facebook Group for discussions about the pieces and other issues.
If you have trouble finding the articles you can subscribe, follow us on Twitter and get every piece on Celtic News Now. And you can, of course, bookmark the site itself and check it for updates throughout the day.