Today is the start of Celtic's future.
At last.
We have been dragging our feet all the way through this long last stretch of the campaign, but behind the scenes some things have at least been happening, and one of them is that our new CEO finishes his old job today.
We have no idea what Dominic McKay will bring to this role.
If he's sensible, he'll focus on what's covered in his remit and not start poking his nose in elsewhere.
The man is smart and capable and the job he's done at Scottish Rugby has been outstanding, so we know that he's got the basic skill-set which is needed to come in and do a damned fine job.
McKay faces so many challenges that it would make a lesser man blanche, but there's a steeliness and a pragmatism to him which is very impressive. He has dealt with the SFA before as well, and with Celtic too, which is probably how he came up on our radar.
His proposal to make Murrayfield the National Stadium came much closer to success than many are aware. It was only the egotism of the SFA and their fears over what would happen if they didn't have Hampden that swayed it.
The economic case and the sporting case was clear-cut. McKay had a lot of balls for daring to make the bid.
The press keeps on telling us that he's never seen anything like what he faces at Celtic Park. This is certainly true. He's never had to deal with their constant sniping for a start.
[snack-countdown title="Celtic's Countdown To Champions League Disaster" date="06/20/2021″ time="00:00:00″ colour="#000″ textColour="#FFF"]
That goes with the job description now, as I said earlier about the next manager.
As long as he oversees the hiring of the right people in the football department and lets them get on with the job I believe he'll be a huge success. The move from him to Lawwell is going to be stark and you will not mistake one era for the other.
This is a modern thinker with modern ideas, a man who's proved that he is an innovator. Look for us reaching for commercial markets we never have before. Look for us trying things we've never done.
A number of opportunities exist which Celtic has never explored, including the fabled "hook-up" with another sports franchise, probably one in the US.
Look too to expanded markets for our digital media. Indeed, don't be surprised if the entire digital media department gets an overhaul; it could certainly use one.
More than anything else, this could be a change of our entire outlook.
McKay will have different ideas and priorities than Lawwell had.
He will have different ideas about alliances and strategic goals.
The most important changes will come in how the CEO deals with the football department; even now, Lawwell is still interfering in this most critical area.
McKay cannot repeat Lawwell's mistakes, and I don't think he will as he comes into this unencumbered by Lawwell's giant ego. Don't underestimate how big a change this might be.
It's a game-changer.
More than anything else, McKay's stepping up early is a sure sign that the club wants his thinking and his energy on board right now instead of waiting for months.
It's clear that those who failed us over the course of the last couple of years have continued to let us down in the last few months. That we still don't have a manager is pretty scandalous.
The most important thing that's about to change is the speed at which major decisions are taken. McKay's arrival on Monday puts a turbocharger under all of our endeavours, and as I've said previously do not rule out more than one big announcement on the day.
Things are about to get a lot different at Celtic Park.
The future started today. The curtain goes up on it on Monday.
Remember and vote on our Eddie Howe poll, folks … make your feelings known.
How Much Longer Should We Give Eddie Howe?
A few more days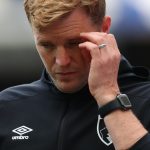 Middle of next week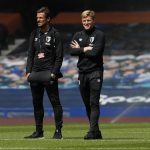 End it now and move on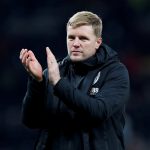 End of the season