James Tavernier is moaning this morning.
Someone at Ibrox is always moaning, but his particular moaning makes me laugh.
He slammed John Hartson's claim that he and his team-mates got carried away in the aftermath of the Celtic game in December.
Hartson claimed it because it was true.
There was an outbreak of hysteria over there in the aftermath of that result, but websites like this had been warning in the run-up to the match that it would mean nothing more than three points, a single result, and in the end would probably not make a blind bit of difference as to how the season panned out.
Tavernier said we celebrated when we won as well; yes, because we'd confirmed our status as the biggest club in the country all over again, and we had sent a clear message to everyone that we'd keep our title until someone had the graft and the craft to take it away from us.
We had continued an excellent record.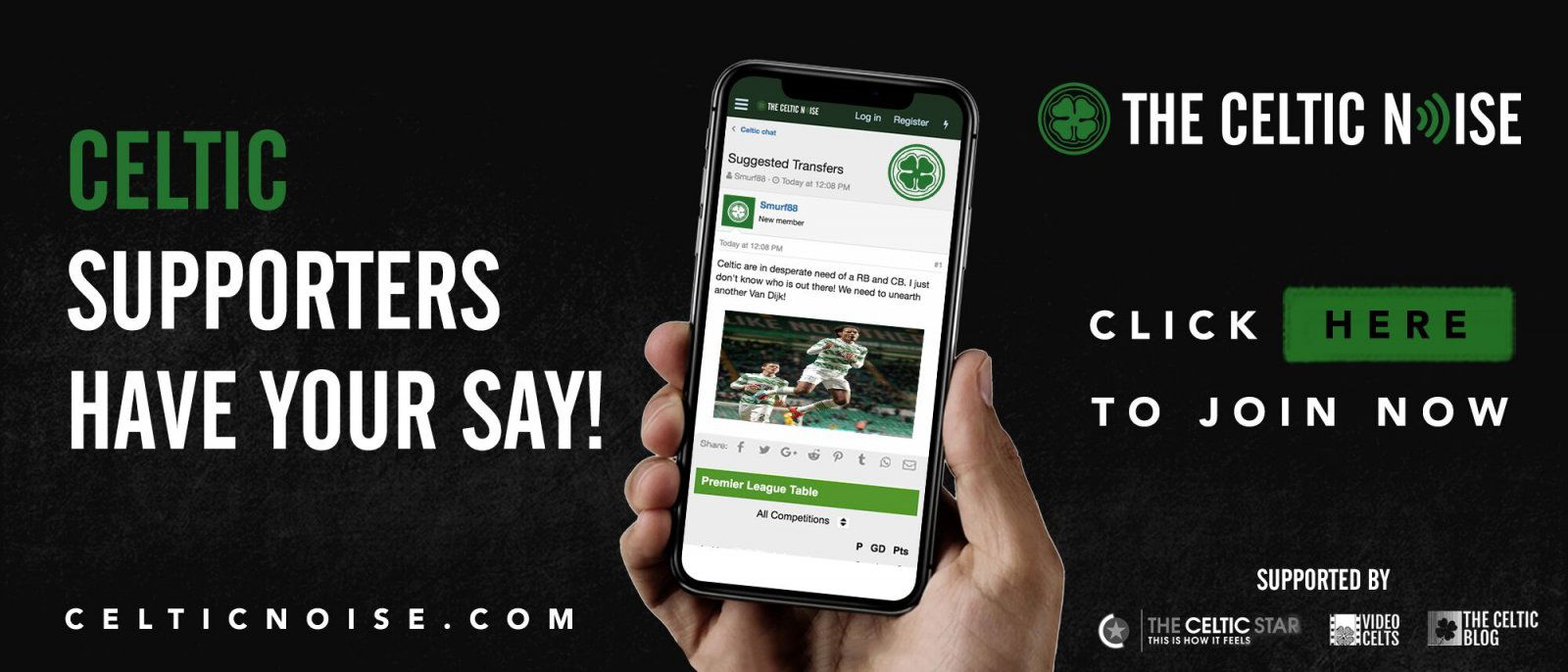 He's right to say teams do celebrate after they win.
But he's not kidding us but only himself if he claims not to know what people are talking about here; his clubs celebrated that like they'd secured the league flag on the final day. In the aftermath all the talk was of how a major psychological shift had taken place and that they were on the rise just as we were in decline.
All of it was outright rot.
In fact, it seems fair to say that the club which took the psychological lift was us and not them.
We went away to Dubai, put it out of our heads, and came back and went on the best winning run since the Invincible campaign.
We raised our game, and today we're sitting on a ten-point lead as a result of that. Because we stayed focussed.
We didn't linger on that 90 minutes; we set our sights on the next 90 and after that the next 90. Even now, people at Ibrox are thinking ten steps down the road and focussed on what a win or even a draw at Celtic Park would mean for the rest of the season and the preparations for the next one.
And the answer of course is absolutely nothing except another round of hype.
This is why we're champions; we don't indulge in this kind of thinking. Hartson was right to call them out on it, and Tavernier and his players could do themselves a favour and stop whingeing and start to focus. The real result of all their big-talk is that our bhoys are raring to go.
They are coming to the home of the Lions tomorrow, and I reckon they're going to get chewed up.
When you loaded this piece you might have seen an option to get notifications; please subscribe to make sure that you never miss an important article again.
You can discuss this and and all the other stories by signing up at the Celtic Noise forum at the above link. This site is one of the three that has pushed for the forum and we urge all this blog's readers to join it. Show your support for real change in Scottish football, by adding your voice to the debate.