Greg Taylor, in the media today, is telling us how the Celtic players will give a reaction to the weekend.
What? Really?
Shouldn't they have given their reaction at the weekend, instead of boasting about how they are finally going to get their act together now that the season is done?
Celtic fans are well sick of this.
Of a lot of big talk out of Celtic Park without any follow-through.
I don't know how many times players have come out with this rot during the course of this dire campaign only to get to the games and then fail to deliver.
I'm not even sure that I care if they turn it on at this point.
[snack-countdown title="Celtic's Countdown To Champions League Disaster" date="06/20/2021″ time="00:00:00″ colour="#000″ textColour="#FFF"]
Tomorrow night's game is a glorified friendly, and I don't know if I could care less about it.
So what if the players turn up and blow Aberdeen away in a blaze of brilliant football?
It's too little and too late. The game is meaningless.
If it wasn't part of the job description I might not even watch it, that's how disillusioned I am with the whole club just now.
Our players have let us down lamentably over the course of this season.
There were only a couple you could give pass-marks to at the weekend, and I was reluctant to do even that as you don't' want to encourage anyone to believe that sort of failure is acceptable.
I think most of us want this season over with already.
The whole thing has just been disastrous, and I really don't want to hear any more from the players about how they intend to make it up to us.
They can't. I want the non-triers gone.
I want those who don't want to be here gone.
I want our loanees gone.
I want them replaced by players who get it and still care.
Remember and vote on our Eddie Howe poll, folks … make your feelings known.
How Much Longer Should We Give Eddie Howe?
A few more days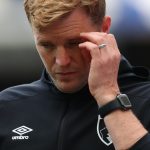 Middle of next week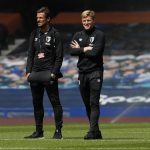 End it now and move on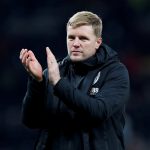 End of the season