The weekend was a superb demonstration of what Celtic is capable of.
We know that the next game is at Ibrox, in the Scottish Cup, and we all wonder whether we'll rise to the occasion and win the game. It would be a fantastic result for it, and one that would set us up for a wonderful end to the season.
We could sure do with it.
Finishing the campaign with the Scottish Cup would be wonderful. If we also won at Ibrox in the league it would be the kind of ending we'd only dreamed about a few months ago. If we don't have a manager in place by then there is going to be a serious discussion about whether or not John Kennedy should get the gig.
Pray that it isn't being had inside Celtic.
At some point we have to learn what happens when we settle for less than what we can get.
At some point we have to wake up and realise that our greatest modern successes have come when we have shown the appropriate level of ambition and tried to be our best selves.
Kennedy is probably not a bad manager, but he has done nothing to suggest that he is good enough to be manager of this club.
A few wins at the ass-end of a dreadful campaign are not going to cut it, of course.
[snack-countdown title="Celtic's Countdown To Champions League Disaster" date="06/20/2021″ time="00:00:00″ colour="#000″ textColour="#FFF"]
There is an entire team to rebuild.
Does he know how?
Many of our fans will not accept his appointment.
Does he understand how hard it would be to win them back?
The first defeat would spark a crisis.
The season ticket sales will tank.
The debate seems barely worth the hassle.
Yet it will be had, and we know it will be had because it's being had already, after one major win.
If we win at Ibrox that conversation will be even more widespread.
If it looks like we're going to win the Scottish Cup might this board gamble on sending out those season books?
They might. They might gamble that enough fans would accept Kennedy.
There are "friends" of our club in the media who are promoting this lunacy already.
There are a lot of folk who will do so just to spook us, and to cause trouble.
Kennedy cannot get the job and not because he's not a good man. It's because Celtic needs to aim higher.
A lot of this is based on sentimentality.
Even more of it is based on the short-term euphoria of a few positive matches.
These decisions are too big to take on either basis.
So too is panic, and that might well be what the board acts based on if Howe knocks us back and they realise that going to Keane at that point will be just inviting further humiliation.
With the big clock ticking in the background they may feel they are out of time.
And every one of our fans who is arguing that maybe Kennedy deserves a chance is playing into that calculation. I want us to win on Sunday. I want us to defeat them comprehensively and I believe that we are well capable of doing exactly that.
But I don't want any such result used to justify the unjustifiable.
Kennedy will write himself a nice page in our history.
He will certainly give himself a good chance of landing a good job as a manager somewhere else.
If he wants to stay at Celtic in some capacity he will have done his chances no harm at all.
This is not his audition for the job on a full time basis.
Lennon got that chance and he blew it. This time we need to get the decision bang on, and not concern ourselves with whether we look ungrateful or heartless or anything else.
Kennedy will depart the job with our thanks come what may.
We don't owe him the gig.
Those who think he might earn it in a matter of weeks … when is this club going to learn?
Remember and vote on our Eddie Howe poll, folks … make your feelings known.
How Much Longer Should We Give Eddie Howe?
A few more days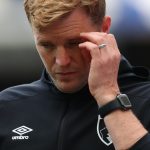 Middle of next week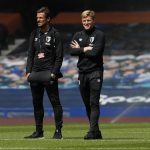 End it now and move on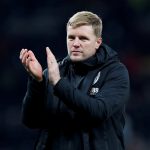 End of the season