Sometimes there are no words. None. Sometimes there is nothing I can say in response to something someone else has written which does justice to how deranged or ridiculous or stupid … or creepy it is.
This one, I'm not even going to comment further than to put it up.
Notice that it does not address – in fact it goes out of its way not to address – whether Rodgers is a good manager or not? Because obviously arguing otherwise is futile and ridiculous and Gary Keown has already done that this week.
No this is … just disturbed. And so I'm gonna leave it just as it was written.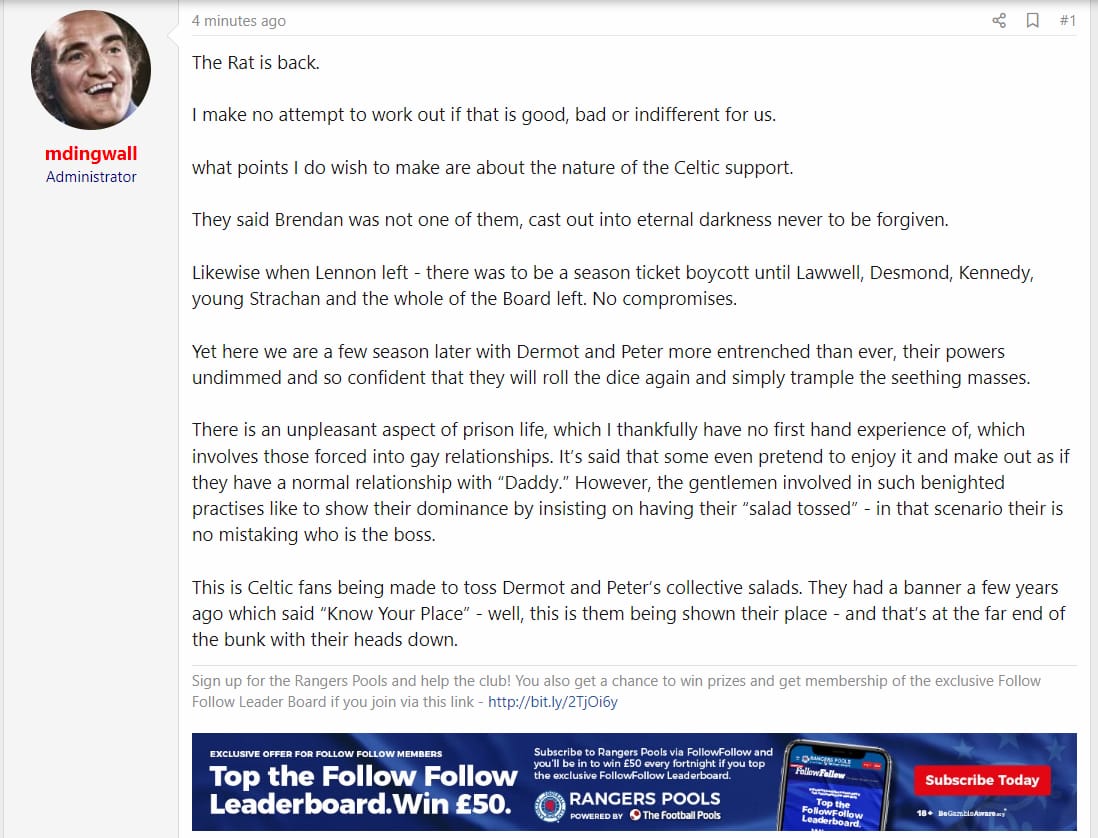 On a forum already deeply obsessed with child abuse, now … this.
These Peepul are nuts.